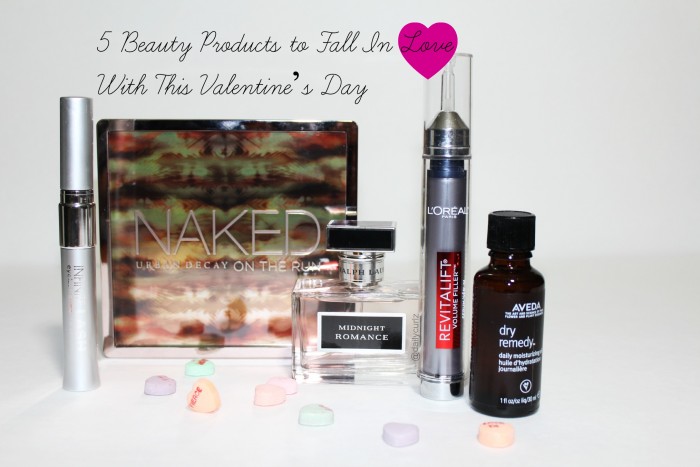 Are you still looking for the perfect gift for the most important person in your life? Yeah, I am talking about you, because you're worth it, I like to give gifts to myself on Valentine's day because I love me, that is why I put together this list of 5 beauty products to fall in love with this Valentine's day that addresses some of the top beauty concerns, helping deliver healthy, hydrated hair, fuller lashes, brighter, fuller and younger skin, pleasant smell and all our makeup needs on the go in one place.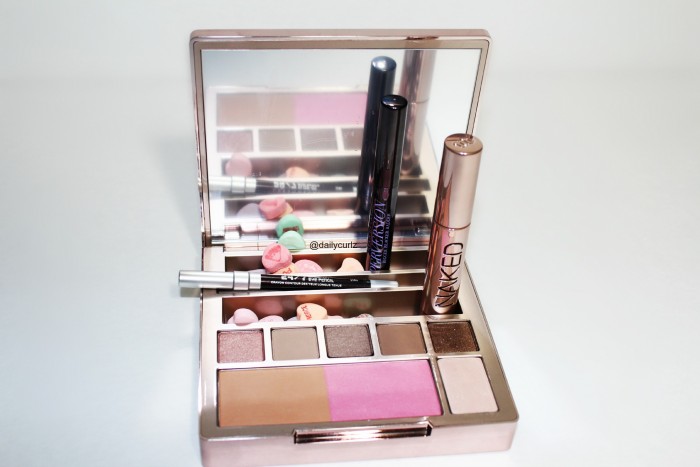 Urban Decay NAKED on the Run
Just because you're constantly on the go, doesn't mean you can't get NAKED. This is the ultimate NAKED travel kit packed with everything you need for a complete look – including color for eyes, cheeks and lips. The idea was to deliver all NAKED and give women one item that would make creating a complete NAKED look easy wherever and whenever. Included in one palette are six all-new NAKED shades of eyeshadow, blush and bronzer, travel-sizes of Perversion Mascara, 24/7 Glide-On Eye Pencil in Stag and a full-size NAKED Lipgloss in Sesso, a new shade exclusive to this kit. Better catch it quick…NAKED on the Run is limited-edition.
Price: $54, Available at Sephora, Ulta, Sephora.com, Ulta.com, Macys.com, Beauty.com and UrbanDecay.com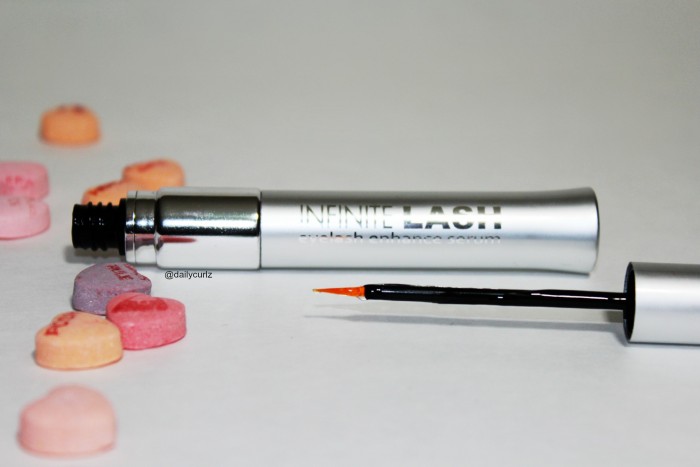 Infinite Lash
Infinite Lash is a unique eyelash serum infused with a blend of vitamins, minerals, polypeptides, and botanicals to nourish and rejuvenate your natural lashes.
How does it work?
Typically only about 24% of your eyelashes will reach their full length potential. This is because harsh cosmetics, curling, cleansing and environmental factors can cause these delicate hairs to shed prematurely. INFINTITE LASH helps to prevent this damage by protecting and conditioning your natural lashes allowing them to grow longer and thicker.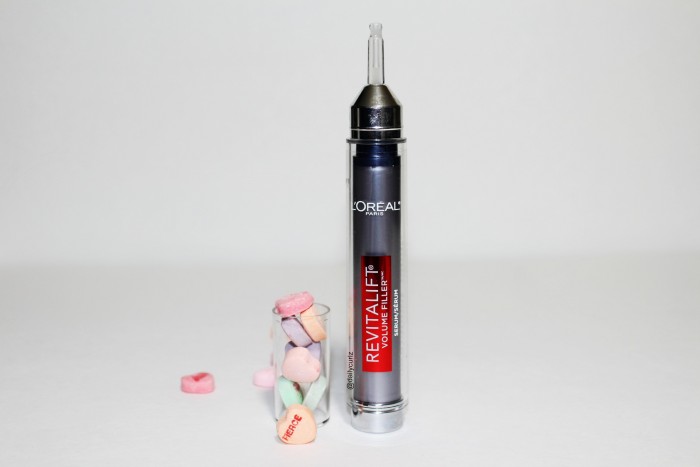 L'oreal Revitalift® Daily Volumizing Concentrated Serum
Re-volumizes skin and smoothes out wrinkles, improve skin's fullness and firmness day after day. Dermatologists' latest approach to anti-aging is not just about chasing after lines and wrinkles, it's about replenishing skin's volume. Skin loses volume when levels of Hyaluronic Acid—a naturally occurring, hydrating substance within the skin—starts to decline. As volume is gradually lost, the effects of gravity become more apparent—skin loses fullness.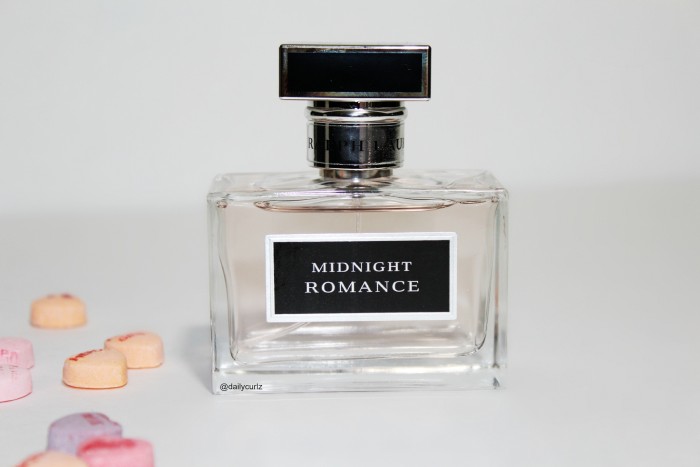 Ralph Lauren Fragrances Midnight Romance
With the enchantment of feminine mystery, Midnight Romance is the fragrance of passionate desires. A sensual embrace of pink peony and black vanilla, it creates a modern contradiction, much like today's women, and captures Ralph Lauren's understanding of feminine sensitivity and beauty that is staged through his world of fashion. A floriental fragrance, Midnight Romance combines an exhilarating mix of notes, including:
· TOP NOTES: raspberry, Italian bergamont, juicy lychee
· MID NOTES: peony, jasmine sambac, freesia
· BASE NOTES: black vanilla, iris absolute, ambrox
Developed by  male and a female master perfumers, each note adds a facet of femininity and mystery to create chemistry and the thrilling anticipation of passion.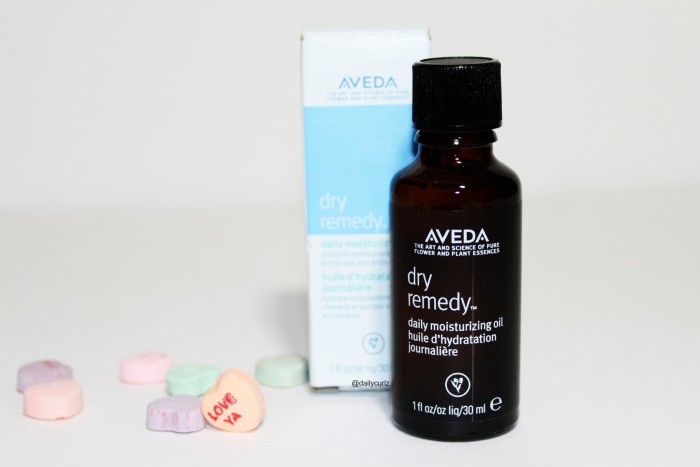 Aveda dry remedy™ daily moisturizing oil
99.9% naturally derived, with the hydrating power of buriti oil, leaves hair soft and full of shine, formulated without silicone, so it takes only a few drops to moisturize hair.
These are my recommendations for you or any loved one in your life, each gift is unique and made with a modern woman in mind. Be creative, go wild and give more than one in a beautiful basket. What is your dream Valentine's gift?
Español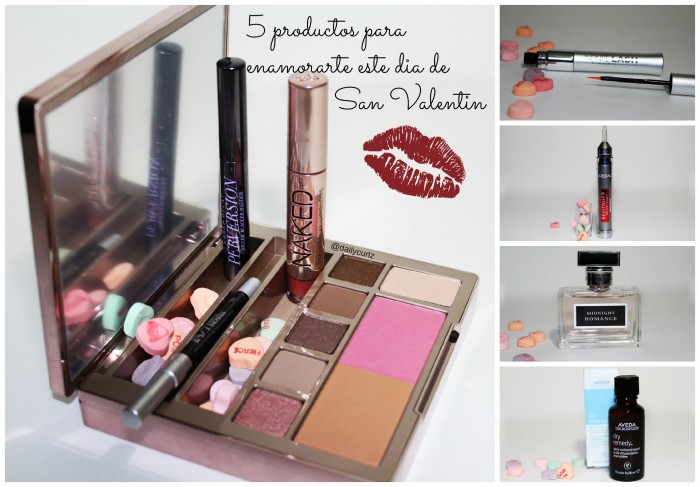 Sigues buscando el regalo perfecto para la persona más importante en tu vida? Sí, estoy hablando de ti, porque tu lo vales. Siempre he tenido la costumbre de regalarme el día de San Valentin a mi misma, ya que me amo y soy lo mas importante en mi vida. A continuación te presento 5 productos de belleza para enamorarse este día de San Valentín que abordan algunos de los principales preocupaciones de belleza, que van desde cabello hidratado y mas brillante, una piel mas joven, oler rico, pestañas de ensueño y todo lo necesario para maquillarte en un solo lugar.
1.- Urban Decay NAKED on the Run.  Este kit de viaje NAKED esta hermosisimo y con todo lo necesario para un look completo – incluyendo el color de ojos, mejillas y labios.  Incluido en este kit viene 6 tonos nuevos creado especialmente para esta paleta, al igual que rubor y bronceador, lapis y mascara, todo en hermoso estuche de viaje. Este kit es edición limitada y esta disponible en  Sephora, Ulta, Sephora.com, Ulta.com, Macys.com, Beauty.com y UrbanDecay.com
2.- Infinite Lash, es un suero para las pestañas con una mezcla de vitaminas, minerales, polipéptidos, y botánicos para nutrir y rejuvenecer las pestañas naturales.
Por lo general sólo alrededor del 24% de tus pestañas alcanzará su máximo potencial. Esto se debe a los cosméticos fuertes, utensilios usados como las rizadoras, la limpieza y los factores ambientales pueden causar que estos pelos tan delicados se rompan. INFINTITE LASH ayuda a prevenir este daño mediante la protección y acondicionamiento de tus pestañas naturales que les permite crecer más largas y gruesas.
3.-L'oreal Revitalift® Daily Volumizing Concentrated Serum
Re-volumiza la piel y suaviza las arrugas, mejora la apariencia y firmeza de la piel día tras día. Los últimos enfoques Dermatólogicos sobre anti-envejecimiento apuntan que no es sólo es importante el enfocarse en las lineas de expresión y las arrugas, mas bien de reponer el volumen perdido de la piel. La piel pierde volumen cuando los niveles de ácido hialurónico, una sustancia natural, hidratante en la piel-comienza a declinar. Como el volumen se pierde gradualmente, los efectos de la gravedad se hacen más evidentes y la piel pierde firmeza.
4.-Ralph Lauren Fragrances Midnight Romance
Con el encanto del misterio femenino, Midnight Romance es la fragancia de deseos pasionales. Un abrazo sensual de rosa y vainilla, crea una contradicción moderna, al igual que la mujer de hoy. Una fragancia floral, Midnight Romance combina una estimulante mezcla de notas, incluyendo:
· Notas de altas: frambuesa, bergamota italiana, lichi jugosa
· Notas medianas: peonía, jazmín Sambac, fresia
· Notas de fondo: vainilla negra, iris absoluta, ambrox
Cada nota añade una faceta de la feminidad y el misterio para crear la química y la anticipación emocionante de la pasión.
5.-Aveda dry remedy™ daily moisturizing oil
Aceite 99.9% de origen natural, con el poder hidratante de aceite de Buriti, deja el cabello suave y lleno de brillo, formulado sin silicona, por lo que sólo unas pocas gotas es suficiente para hidratar el cabello dejándolo suave y sedoso.
Que les pareció mi lista? Cada regalo es único y creado pensando en la mujer moderna. Se creativo(a) y pon mas de uno en una linda envoltura y que no se te olvide una nota personalizada. Cual es el regalo de San Valentin que esperas? te regalas tu misma?