Este articulo esta disponible en: Español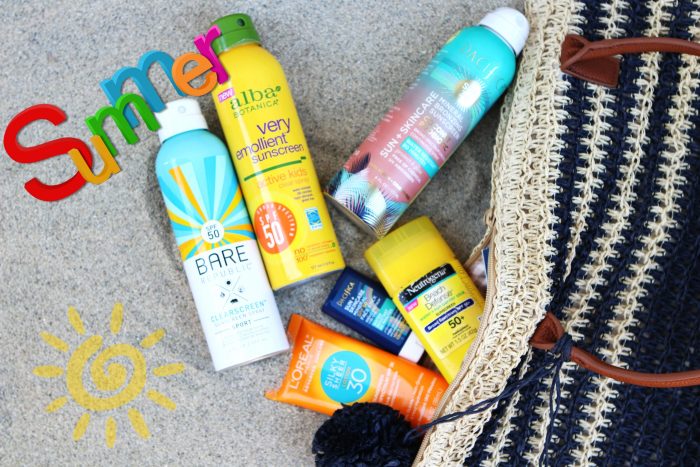 With summer shining bright like diamond, it's time to talk about the best sunscreen to protect your skin this summer and all year long.
We all love summer months but the fact is that the sun during this time of the year is more dangerous to our skin and can damage it.  , and discoloration are only a few problems that the sun can cause to your skin.
The key is protection and preparing your skin before going under the sun to keep you safe. With so many options out there, I wanted to make it easy for you, and here are my favorite sunscreens, all of these plus more you can find at your local Target.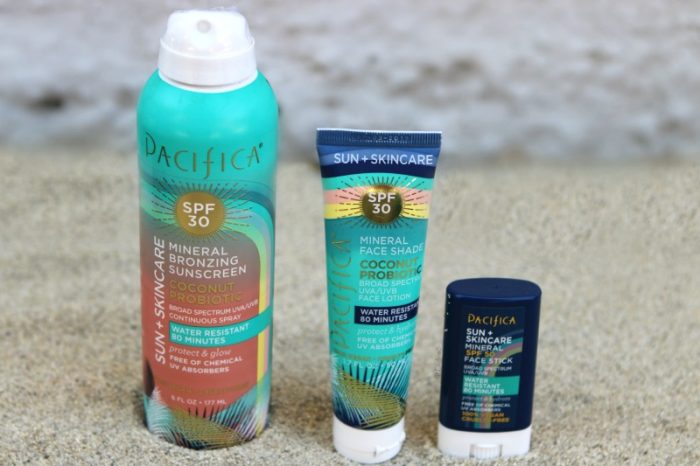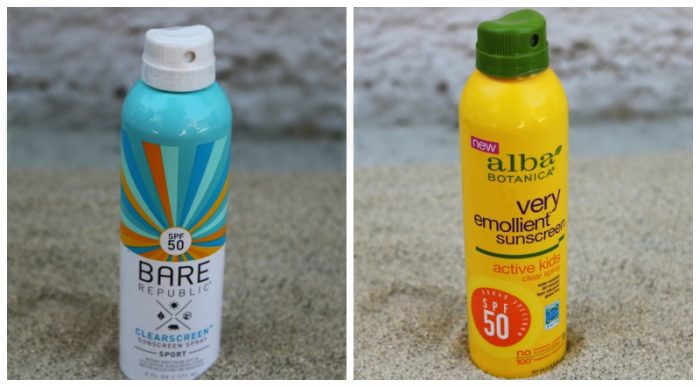 Coconut /probiotic SPF 30 bronzing spray mineral sunscreen.
100% vegan and cruelty-free.  This amazing  SPF 30 bronzing spray is all natural and infused with caffeine and vegan probiotics to support skin health. Integrating skincare into sun care, this unique bronzing formula is designed to apply evenly, while delivering natural hydration from beneficial oils. Scented with natural coconut for a true beach vibe- no matter where your adventures may happen. Get glowing beautiful bronze skin while being outdoors. Want more? No petroleum, parabens, silicones, retinyl palmitate, phthalates & chemical UV absorbers.
Pacifica SPF 30 Mineral Face Shade 1.7oz  and Pacifica SPF 50 Mineral Face Stick .6oz I don't know about you, but I don't like to spray my face with sunscreen, so I prefer using a stick or lotion and these Pacifica Face Sunscreen with Beneficial SPF 30 are amazing to help protect your skin from sun damage while delivering soothing hydration.
Bare Republic Mineral Sport Sunscreen Spray – SPF 40 – 6oz  For the girls who want it all in a sunscreen. This non-greasy, non-nano Zinc Oxide active spray blends skin beneficial plant-derived ingredients, such as Grape Seed Oil and Raspberry Seed Oil, with broad spectrum UVA/UVB protection that screens physically, not chemically.
Alba Botanica Very Emollient SPF 50 Active Kids Clear Spray. Especially designated for the little ones. This sunscreen is perfect to play under the sun. 100% natural fruity fragrance: Hypo-allergenic, lightweight, and fast-drying.  No parabens, phthalates or animal testing, 100% vegetarian ingredients
Water resistant (80 minutes) & Gluten free.
Now that you have some choices to protect your skin this summer, it is vert important to follow these simple tips:
Apply sunscreen every hour, even though you think you don't need it.
Rinse off chlorine and salt water as soon as you can.
Check the dates. Sunscreen has expiration dates, specially the all natural ones.
Drink water to keep you and your skin hydrated.
SaveSave
SaveSave
Este articulo esta disponible en: Español