I know you may be a little confused about this title, lol (by the way a panelist said I can't use lol on my post, oh well, lol ) I learned a lot at this conference, but that is another story, I want to focus on four drinks that I had not tried before and were totally new for me, and maybe for you too because they are unique, a great presentation and amazing flavor.
Let's start with this Delicia,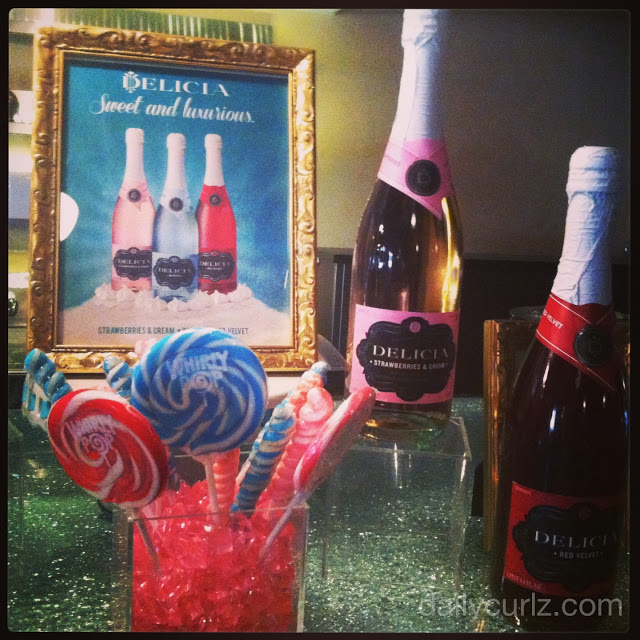 Delicia wine
Delicia, is a revolutionary dessert beverage from E & J Gallo Winery, combines the vibrant fizz of a malt beverage with a variety of decadent dessert flavors like Whipped, Strawberries & Cream and Red Velvet . This refreshing take on the traditional malt beverage from E & J Gallo Winery uses all natural flavors that are sure to leave your taste buds tingling. ABV: 5.0%
Joia soda
JOIA is a tantalizing combination of fruits, herbs and spices that creates layers of intensely fresh flavor for a wonderfully refreshing beverage.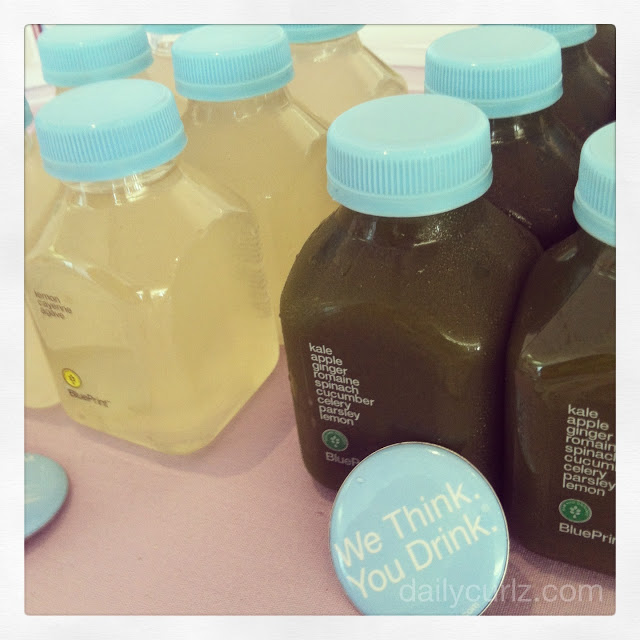 Blueprint cleanse
My favorite of all BluePrint Cleanse is a line of juice cleanses to offer varying levels of intensity depending on one's dietary habits and history. It's a user-friendly system of cleansing set up to be practical for all nutritional lifestyles looking to periodically offset the damages of their indulgence. I tried the lemon/cayenne/agave and right after the first bottle (seriously) i felt how amazing it was. -Thank God some bottles accidentally fell in my purse.- don't judge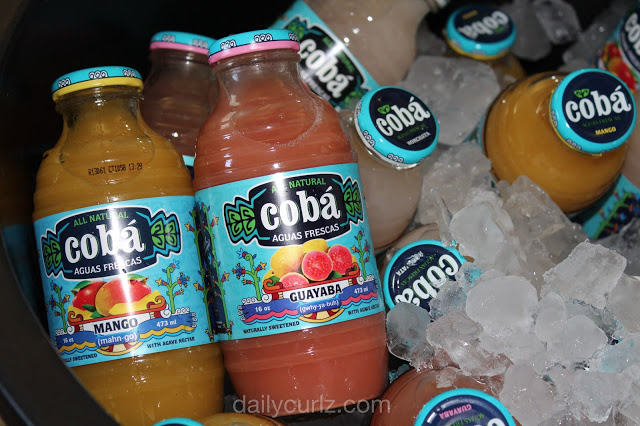 Coba agua frescas 
Finally but not least
Cobá Aguas frescas
is a  drink practically as old as history itself in Latin America, aguas frescas combines fresh fruits, cereals or seeds with water to make a refreshing, flavorful, thirst quenching and all natural beverage.  It's not carbonated, not sugar loaded, with natural ingredients rich in antioxidants, vitamins and minerals, and naturally sweetened with 100% organic agave nectar.
Have you tried any of these drinks? what do you think about these unique flavors?
Español
Sé que puede ser un poco confuso el titulo de este post, que pensaste? jajaja (Por cierto una de las panelista dijo que no estaba bien que yo pusiera jjajjaj y caritas en mi post, en fin, jajjajja) Aprendí muchisimo en esta conferencia única en su clase, pero me quiero centrar en cuatro bebidas que probé y que pienso son muy interesante como para hablar de ellas por ser únicas, con una gran presentación y sabor increíble.
Las fotos están arriba en orden..
Vamos a empezar con este Delicia,
Delicia, es una revolucionaria bebida tipo postre de E & J Gallo Winery, que combina la vibrante efervescencia de una bebida de malta con una variedad de sabores de postres como crema batida (supiro), fresas y crema y bizcocho (pastel) red velvet. Esta bebida utiliza todos los sabores naturales que son seguros y nos deja un rico hormigueo en la boca. Nivel de alcohol: 5,0%
JOIA es una combinación tentadora de frutas, hierbas y especias que crea capas de sabor intensamente dulce para una bebida muy refrescante.
BluePrint Cleanse mi favorito, es una línea limpia de jugo que ofrecen distintos niveles de intensidad dependiendo de tus hábitos dietéticos. Es un sistema fácil de usar de limpieza establecido para ser práctico para todos los estilos de vida nutricionales que buscan compensar periódicamente los daños de su indulgencia. Tome el de limón / pimienta / agave y justo después de la primera botella (en serio) ya sentí lo increíble que era. -Gracias a Dios que se cayeron algunas botellas en mi bolso -. No juzguen.
Por último, pero no menos Cobá Aguas frescas  es una bebida casi tan antigua como la Historia misma de América Latina, aguas frescas  combina frutas frescas, cereales o semillas con agua para hacer una refrescante y sabrosa bebida natural. No está carbonatada, ni cargada de azúcar. Ingredientes Naturales ricos en Antioxidantes, Vitaminas y Minerales, y endulzado naturalmente con 100% néctar de agave orgánico.
¿Has probado alguna de estas bebidas? ¿Qué piensas sobre estas mezclas?