Summer is officially over chicas, sure it was a lot of fun but that put a lot of stress and damage to our hair from the exposure of the sun's rays, salt water, and chlorine. So now to fall in love with my hair again, I am following a few tips to prevent frizz and split ends.
Dry hair can't hold a style for long and can even take longer to dry. My hair is already dry so to avoid it from get even more dry, I will definitely do more co-wash, and use as much sulfate free products like the new True by made beautiful shampoo as possible.
Invest in a good leave-in conditioner. I don't know about you, but I am obsessed with leave-in conditioners, not only to soften and hidrate my curls, but to add to my water spray bottle to re-fresh my curls on a second hair day. Carol's Daughter's Hair Milk (nourishing & conditioning) is amazing to hydrate your thirsty curls and to bring back summer blues with its fresh and sutil scent.
Eliminate heat. Do I even have to say this? You know I am all about versatility, it is your hair and do what you want with it, but if you really want to repair your hair from the summer stress, you may want to skip on heat as much as you can, no matter the texture of your hair. Heat causes your hair cuticles to split open, which creates frizz. Fall means chilly days, and I definitely don't want to go out with my hair dripping wet, so I set my blow dryer (with a diffuser) on a medium setting.
I always like to apply my styling products while my hair is dripping wet,  I found that styling my hair that way minimizes frizz, because if my hair starts the drying process without any products on, it won't get any definition at all.
Once hair is dry, hands off, this chicas will avoid your hair from having frizz and breakage.
Español
el verano ha terminado oficialmente chicas, seguro que fue muy divertido, pero que puso una gran cantidad de estrés y daño a mi cabello de la exposición a los rayos del sol, el agua salada y el cloro. Así que para repararlo, estoy siguiendo algunos consejos para evitar el frizz y las puntas abiertas, sobre todo luego de hacerme unas mechas californianas en mis rizos, ver video acá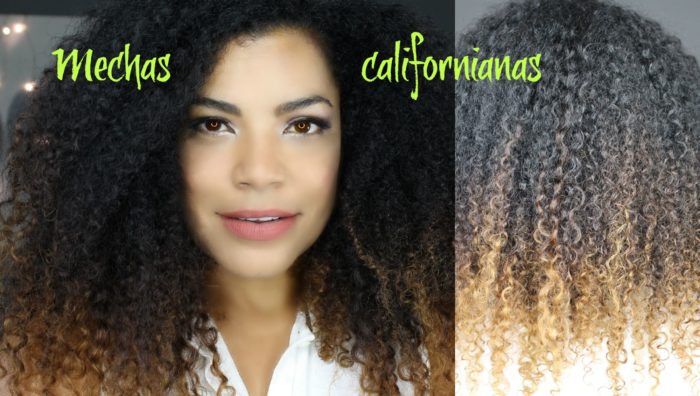 El cabello seco no puede mantener un estilo por mucho tiempo y puede incluso tomar más tiempo en secarse. Mi cabello es ya seco por esa tendencia que tiene el cabello rizado, y para evitar que se seque aun mas, definitivamente que hare mas co-lavados (lavados con acondicionador y no champú) y sobre todo el usar al mínimo productos con sulfatos.
Invierte en un buen acondicionador sin enjuague. Yo no sé ustedes, pero yo estoy obsesionado con los acondicionadores sin enjugue o leave-in, ya que no solo suavizan mi cabello a la hora de peinarlos, pero me encanta el agregarlos a mi atomizador de agua para refrescar mis rizos entre lavada y lavada. Carol's Daughter Hair Milk (nourishing & conditioning) es increíble para hidratar tus rizos sedientos y traerlos de vuelta a la vida después del verano con una aroma fresco. (ver imagen arriba)
Eliminar el calor. Esto ya ustedes lo saben, mas sin embargo es bueno el recalcarlo cada vez que podamos. Yo estoy en pro de la versatilidad y de tratar peinados, colores y todo lo que nos gusta como mujer para vernos diferentes, mas sin embargo si quieres tener unos rizos sanos, deberas de poner las herramientas calientes en hold. Se nos viene el frío encima y esto significa que no podemos salir a la calle con el cabello mojado (quien aguanta ese frío? lol) así que si tienes que usar el secador de pelo, que sea con un difusor y en un calor medio a bajo.
Mojado es Mejor!! Siempre me gusta aplicar mis productos para peinar en un cabello que este completamente mojado, esto me ayuda mucho con el frizz, porque si mi cabello comienza su proceso de secado sin ningún producto, el resultado es un cabello frizz y sin definición.
Una vez que el cabello esté seco, fuera las manos, esto chicas evitará que el cabello se te quiebre asi tambien como el frizz.