I wants to get my henna to the next level so I add 


HERBAL HAIR CARE POWDER
It is a combination of various herbal like Amla, Aritha, Katha,
 Shikakaki, etc. It makes hair healthy and Strong. A good treatment for hair falling & hair splitting. Controls grey hair, stimulates hair growth.
Mezcla de hiervas en polvos para el pelo:
Se trata de una combinación de varias hierbas como el Amla, Aritha, Katha, 
Shikakaki, etc hace  el cabello sano y fuerte. Es un buen tratamiento para la caída del cabello y las horquetillas o puntas abiertas. Controla las canas, estimula el crecimiento del cabello. 
Shikakai, also known as acacia concinna
Act as an astringent and has rich washing properly and also maintains the required natural acid mantle of the hair and stimulates hair growth. Cleans scalp without disturbing moisture balance.
Mixing shikakai for promoting hair growth and deep cleansing:
-For best results, add at least 1 tbsp of shikakai powder to 25 grams of your henna or cassia powder mixture. OR
Mix powder (desired quantity) with warm to hot water. Let it cool.
Apply shikakai paste or mixed herbal blended paste, by sections starting from the back and moving forward.
Wrap your hair and allow to sit for 1-6 hours.
Rinse or wash paste out.
Shikakai, también conocida como acacia concinna. Actuar como astrigente y tiene alto grado de agentes limpiadores, y estimula el crecimiento del cabello. Limpia el cuero cabelludo, sin perturbar el equilibrio de humedad. 
Mezcla shikakai para promover el crecimiento del cabello y la limpieza profunda: 
-Para obtener mejores resultados, añada al menos 1 cucharada de polvo de shikakai a 25 gramos de henna o una mezcla de casia en polvo. O 
Mezcle el polvo (cantidad deseada) con agua tibia o caliente. Deje que se enfríe. 
Aplicar shikakai pasta o pasta mezclada mezcla de hierbas, en las secciones a partir de la parte de atrás y seguir adelante. 
Envuelva el cabello y déjelo reposar
durante 1-6 horas. 
Enjuague o lave el pelo.
Aritha Powder, also known as Soapnut Powder, comes from the fruit of the Soapnut tree. The pulp of the fruit contains a high level of saponins that act as natural foaming agents. This powder can be used to wash delicate fabrics as well as to wash sensitive skin and hair. Add the powder to a facial mix of milk powder and clay to provide delicate cleansing of the skin. Add Aritha Powder to salt scrubs to add cleansing action. Please note that natural soapnuts (Aritha Powder) have a mild odor. This odor does not transfer to your skin, hair or clothing.
As a hair and body wash, Aritha Powder is best used in a tea. Add 1 tablespoon of Aritha Powder to a cup of boiling water. Allow it to sit for 10 minutes. Cool and strain the tea for use as a hair wash or mild cleanser. Aritha Powder can also be combined with amla, neem and shikakai powders for a more nutritive hair wash. Steep all of the herbs in water, and strain the tea. The tea should be kept refrigerated and used within 4 days or preserved with an anti-bacterial preservative.
Aritha en polvo, también conocido como polvo Soapnut, proviene de la fruta del árbol Soapnut. La pulpa del fruto contiene un alto nivel de saponinas que actúan como agentes espumantes naturales. Este polvo puede ser utilizada para lavar prendas delicadas, así como para lavar la piel sensible y el pelo. Agregar el polvo de una mezcla facial de leche en polvo y arcilla para proporcionar la limpieza delicada de la piel. Agregar el polvo de Aritha al scrub para añadir una acción de limpieza. Tenga en cuenta que Soapnuts natural (Aritha polvo) tiene un olor suave. Este olor no se transfiere a la piel, el pelo o la ropa. 
Como lavar el cabello y el cuerpo, el polvo Aritha se utiliza mejor en  té. Añadir 1 cucharada de polvo Aritha a una taza de agua hirviendo. Deje reposar por 10 minutos. Dejar enfriar y colar el té para su uso como un lavado de pelo o un detergente suave. Polvo Aritha también se puede combinar con amla, neem y polvos shikakai para lavar el cabello más nutritivo. Ponga todas las hierbas en el agua y colar el té. El té debe mantenerse en refrigeración y se utiliza dentro de 4 días o en conserva con un conservante antibacteriano.
Pure Amla Powder is made from amla fruit which is rich in Vitamin C. It gives necessary food to hair's root for healthy growth and prevents early graying of hair.   The paste makes hair glossy and silky, enhances waves and curl, and leaves a clean, healthy scalp. Amla can make henna and indigo dye your hair a cooler brunette.
Amla en polvo es a base de frutas AMLA que es rico en vitamina C. Es el alimento necesario para la raíz del cabello para estimular un crecimiento saludable y evita principios de encanecimiento del cabello. La pasta hace  el cabello brillante y sedoso, mejora las ondas y rizos, y deja un cuero cabelludo limpio y saludable. AMLA puededar a  tu henna y colorante índigo un color mas marron o cafébello un enfriador de morena. 
Katha Powder is a natural ingredient used for colouring. Katha added to the henna gives hair a richer brown colour rather than a reddish tinge. The coloured strands blend with the rest of the dark hair and are well concealed.
Katha

en polvo es un ingrediente natural utilizado para colorear. Katha añade a la henna un rico color marrón en lugar de un tinte rojizo. Los hilos de colores se mezclan con el resto del cabello oscuro y se ocultan bien.


To prepare the henna, brew your tea and  let it cool down with a lid on it(or a plate, lol)
Para preparar la Henna haga un te fuerte con 4-5 sobres de te, ponga una tapa(o un plato, jajjajjja) y deje enfriar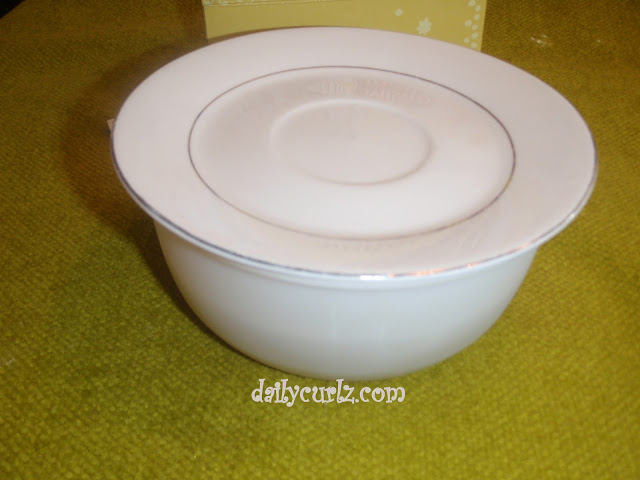 Then mix with the henna powder and lemon juice into a paste, Let it rest for 4-5 hour so the henna can release the color, I leave it over night..
Luego mezcle con la henna en polvo y jugo de limón hasta crear una pasta. Dejar reposar para que el color se libere por 4-5 horas, Yo lo dejo toda la noche..