I love my thick hair, the only problem is that it doesn't only come out this way on top of my head, I have the same type of hair everywhere, what can lead to ingrown hair, specially if I use the razor..
Why does this happen? An ingrown hair occurs when a hair is either broken off (tweezed or waxed) or cut off at the very surface of the skin with a razor. The hair can grow back at an angle and miss the opening of the follicle, curl back around, and become captured under the skin. Ingrown hairs are more common in those with curly, coarse hair. (yes that's me) 
After trying all these useful tips from this
website
, some of them I still use it in a combination of my new routine, I will explain later. 
Hydrate and soften both the skin and the hair before shaving. This can result in a duller, rounded tip to the hair, which decreases the likelihood for hairs to reenter the skin.
Use a moistened washcloth, a wet sponge, or a soft-bristled toothbrush with a mild soap to wash the  hair for several minutes via a circular motion to help dislodge stubborn tips.
Some natural mild exfoliators, such as salt and sugar, can be applied to treat the redness or irritation that comes with the ingrown hair.
Do not shave against the direction or grain of the hair growth.
Avoid shaving too closely to the skin.
When using electric razors, some shaving techniques may help prevent ingrown hair. Keep the head of the electric razor slightly off the surface of the skin and shave in a slow, circular motion. Pressing the razor too close to the skin or pulling the skin taut can result in too close of a shave.
Leave very short 1-2 mm stubble with shaving to help reduce the tendency of shaving too closely. These shaving techniques can avoid creating a sharp tip when shaving and prevent hair from reentering the skin by leaving slightly longer stubble.
Another way to prevent ingrown hairs is by avoiding shaving and allowing hair to grow naturally.(what? not me )
Carefully use a sterile needle and alcohol wipe to dislodge stubborn ingrown hairs or use tweezers to gently tease the hair out of the skin. However, this is usually not recommended in that these procedures may be too aggressive and cause further damage to the skin.
All this Tips actually can help you with the ingrown, in my particular case, not only ingrown appear when I razor, also dark or red spot that can be there for months, especially in my underarms (I most be crazy for blogging about this, lol).
Here is what is really helping me…:
I stopped using razor at all, I am using  professional wax and this has helped me a lot with both the ingrown and dark spots..
I exfoliate my skin right after wax
I do not apply deodorant under my under arms after wax, or fragrance lotion
These two sheamoisture products have saved my life: 
Honey & Black seed Healing elixir of aboriginal tea tree oil, organic jojoba oil, unrefined african shea butter, with hazel, black seed oil, and vitamins A, B & E, provides instant relief and moisture while protecting open pores from bacteria. Anti-inflammatory arabian honey aids in tissue healing, and reduces inflammation and scarring. Willow Bark extract helps soothe sensitized skin, reduce redness and prevent the occurrence of ingrown hair. I use it immediately after wax, you may experience a little tingle, but it is for you own good, it is a good tingle, lol..The smell is really good and it keeps me protected the whole day without using deodorant on wax day
you can find it in select Target store or in
Amazon 
Honey & Black seed After Shave Regenerative Lotion
All Natural Post-shaving, post-depilatory or post-waxing treatment soothes and regenerates skin, while slowing hair re-growth. Helps prevent razor burn, bumps, discolor-action and other skin irritations commonly caused by shaving and waxing. Gymnema Sylvestre Leaf extract naturally slows hair re-growth while promoting finer, less coarse hair for easier shaving and waxing.. I love this lotion, because like all sheamoisture products it smells delightful, but it is also very moisturize, so you are using a "medication" that actually works but you don't smell like a medicine cabinet.. I use this lotion a lot for my arms and legs…You can also find it in select Target and on
Amazon
.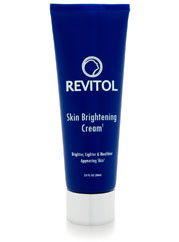 Now, I have some dark spots from previous, not using the right method and  I am still working on it , I used Hydroquinone but I stopped using it, because I read that Hydroquinone is extremely dangerous and may lead to the development of cancer. It has already been banned in countries like the U.K. and France, and Dr. Jacobs of the F.D.A. has concluded that Hydroquinone is mutagenic, clastogenic, and immunotoxic. Instead, just in case, I got products which include the safer lightening agent: Alpha Arbutin like
Revitol
; Revitol Skin Brightener is an all natural skin brightener product. It contains a variety of botanical ingredients. Revitol Skin brightener does not rely on Hydroquinone as its active ingredient. I have been using it for a couple of weeks now and I have notice a BIG difference, it is very smooth and easy to apply .A little bit goes a long way and it doesn't have that bleach chemical smell of other brighteners. I am  just using it in my underarm (I will NOT, NOT show a picture of it) and I  am very happy with results so far…
Share you comments, how you deal with this problem? 
Español
Me encanta mi cabello grueso y rizo, el único problema es que es no sólo sale de esta manera en la parte superior de mi cabeza, tengo el mismo tipo de pelo por todas partes, lo que puede dar lugar a vello crezca por dentro( bellos enterados), especialmente si uso la navaja ..
¿Por qué sucede esto? Un pelo encarnado se produce cuando el pelo se ha sacado  (con pinzas o cera) o cortado en la parte superficie de la piel con una navaja. El pelo puede volver a crecer en un ángulo y se le pierde  la abertura del folículo, encorvandose debajo de la piel. Los pelos encarnados son más comunes en las personas con el pelo rizado y grueso. (aquí, esa soy yo)
Después de probar todos estos consejos útiles de este  
website
 , algunos de ellos todavía lo uso en combinación de mi nueva rutina, que explicaré más adelante.
Hidrata y suaviza la piel y el cabello antes de afeitarse. Esto puede resultar en una pelo mas suave o apagado y  punta redondeadas lo que disminuye la probabilidad de encarnamiento.
Use un paño humedecido, una esponja húmeda o un cepillo de dientes de cerdas suaves con un jabón suave para lavar el cabello por varios minutos a través de un movimiento circular para ayudar a desalojar o aflojar pelos rebeldes.
Algunos exfoliantes naturales suaves, como la sal y el azúcar, se puede aplicar para tratar el enrojecimiento o irritación que viene con el pelo encarnado.
No se afeite en contra de la dirección del crecimiento del pelo.
Evite afeitarse muy de cerca a la piel.
Cuando se utilizan máquinas de afeitar eléctricas, algunas de las técnicas de afeitar puede ayudar a prevenir los pelos encarnados. Mantenga la cabeza de la maquinilla de afeitar eléctrica ligeramente de la superficie de la piel y afeitarse en un movimiento lento, circular. 
Dejar algo de pelo de  1-2 mm  para ayudar a reducir la tendencia de afeitar muy de cerca. Estas técnicas de afeitar puede evitar la creación de una punta afilada al afeitarse y evitar que el pelo vuelva a entrar en la piel dejando un remanente de poco más de tiempo.
Otra forma de evitar los vellos encarnados es evitar el afeitado y que permite que el pelo crezca de forma natural. (¿Qué? osea un monte?)
Con cuidado, use una aguja estéril y una toallita de alcohol para desalojar a los pelos rebeldes encarnados o usar pinzas. Sin embargo, esto generalmente no se recomienda ya que estos procedimientos pueden ser demasiado agresivo y causar más daño a la piel.
Todos estos consejos realmente puede ayudarte con los bellos encaranados, en mi caso particular, no sólo se encarnas cuando uso navajas de afeitar, también aparecen mancha oscura o rojas, que puede estar allí durante meses, especialmente en las axilas (que nivel de locura, yo hablando de esto en un blog, jajjajja).
Aquí esta lo que realmente me ha  ayuda …:
Ya no me afeito con navajas, he optado por ir a un centro y que me aplican cera y esto me han ayudado mucho tanto con los pelos encaranados, como con las  manchas oscura ..
Exfolio la piel inmediatamente después de la cera
No uso desodorante en las axilas después de la cera, ni lociones con olores o alcohol.
Estos dos productos sheamoisture me han salvado la vida:
Honey & Black seed Healing elixir la curación de semillas de aceite de árbol de té aborígenes, el aceite de jojoba orgánica, sin refinar, la manteca de karité de África, el hamamelis, aceite de semillas negras y vitaminas A, B y E, proporciona un alivio inmediato y  humedad protegiendo al mismo tiempo los poros abiertos de las bacterias. Anti-inflamatorios árabes y la miel ayuda en la cicatrización del tejido y reduce la inflamación . Extracto de sauce blanco ayuda a calmar la piel sensible, reducir el enrojecimiento y prevenir la aparición de pelos encarnados. Yo lo uso inmediatamente después de la cera, puedes experimentar un cosquilleo o ardor , pero eso es para tu propio bien, es un cosquilleo bueno, jeje .. El olor es muy agradable y me mantiene protegida todo el día sin necesidad de utilizar desodorante el día del depilado.
usted lo puede encontrar en algunas  tiendas Target y en  
Amazon 
.
Honey & Black seed After Shave Regenerative Lotion
 All Natural post-afeitado, regenera la piel después de la depilación con cera , mientras disminuye el crecimiento de cabello. Ayuda a prevenir la quemadura al afeitar, rosaduras, decoloracion-y otras irritaciones de piel que es causada por el afeitado y la depilación con cera. Contiene extracto de Gymnema Sylvestre hoja natural que ayuda a disminuir el crecimiento del cabello y que salga mas fino.. Me encanta esta loción, ya que como todos los productos de sheamoisture huele delicioso, sino que también que hidrata super bien, Estas usando un "medicamento" que realmente funciona, pero no huele medicina .. Yo uso esta lociones especialmente en los brazos y piernas … También lo puede encontrar en algunas tiendas Target o en  
Amazon 
.
Tengo  manchas oscura de anterior, no utilizar el método correcto y todavía estoy trabajando en ello, he usado hidroquinona pero yo deje de usarlo, porque he leído que la hidroquinona es extremadamente peligroso y puede conducir al desarrollo de cáncer. Ya se ha prohibido en países como el Reino Unido y Francia, y el Dr. Jacobs de la FDA ha concluido que la hidroquinona es mutagénico, clastogénico y inmunotóxicos. En su lugar, y por si acaso estoy usando un productos que incluye un agente seguro: arbutina Alpha como Revitol; Skin Brightener Revitol es un producto completamente natural embellecedor de la piel. Contiene una gran variedad de ingredientes botánicos. Abrillantador de la Piel Revitol no depende de hidroquinona como su ingrediente activo. Lo he estado usando por un par de semanas y ahora noto una gran diferencia, es muy suave y fácil de aplicar un poco es todo lo que necesitas y no tiene ese olor a químico o blanqueador de otras crema. La estoy usarlo debajo del brazo (no voy, no mostraron una foto de ella) y me esta yendo de maravilla.
Comparte sus comentarios, cómo tratas este problema?