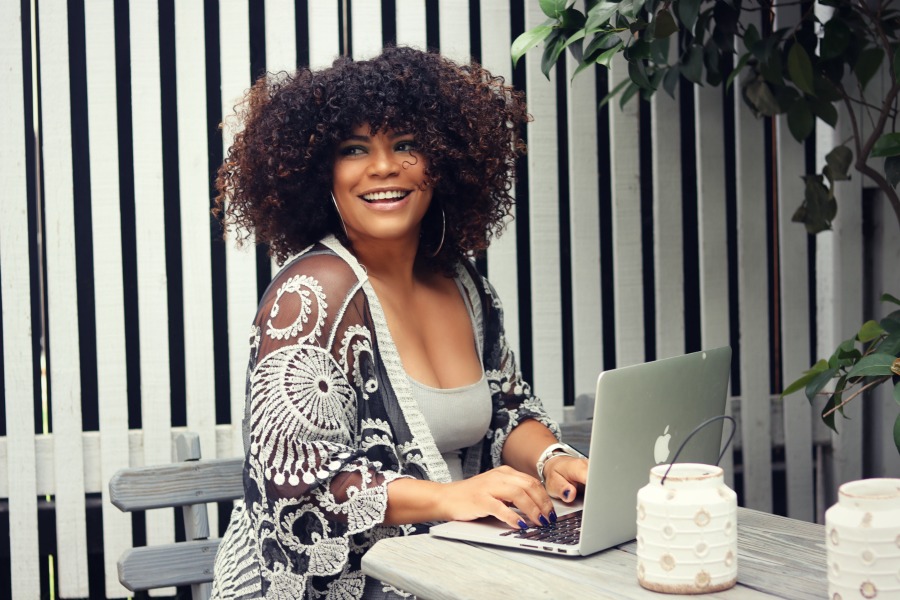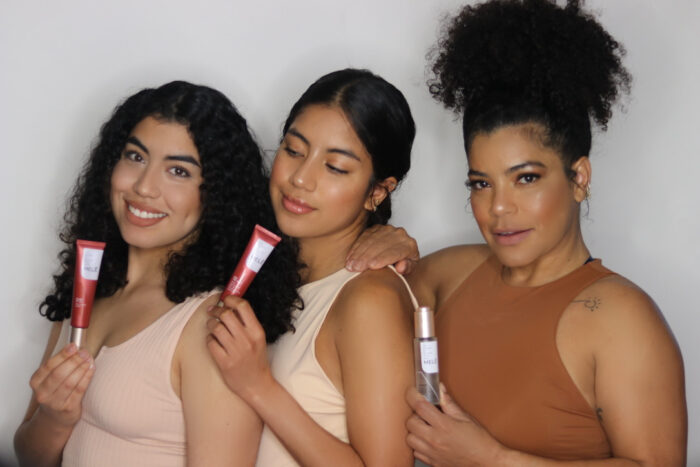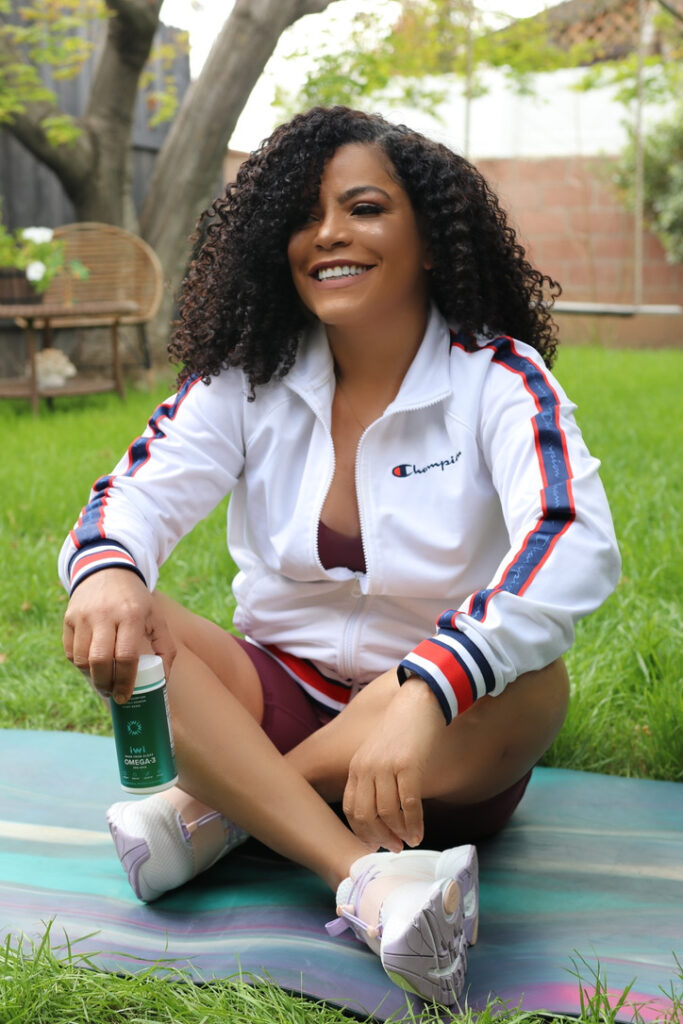 Hi, I am Daily, a Dominican descendent living In LA, far from home but having a lot of fun exploring around and a Mom of two beautiful curly girls that complement my entrepreneur and Freelance life with glitter and pink. Dafne is 15 year old swimmer and Liah is a high-spirited and energetic 11 year old.
Running and maintaining my site has been a wonderful way to allow me to pursue my interest in blogging which came when I stop using relaxer on my hair and I started to post a lot about hair on my personal Facebook page when one friend told me that he should unfriend me, because all I do is talk about hair. That night I opened a Facebook page and since I had so much to say, I opened my blog on April 3, 2011. My blog is a digital version of a scrapbook, chronicling my journey into a healthier me and my lifestyle with a curly twist.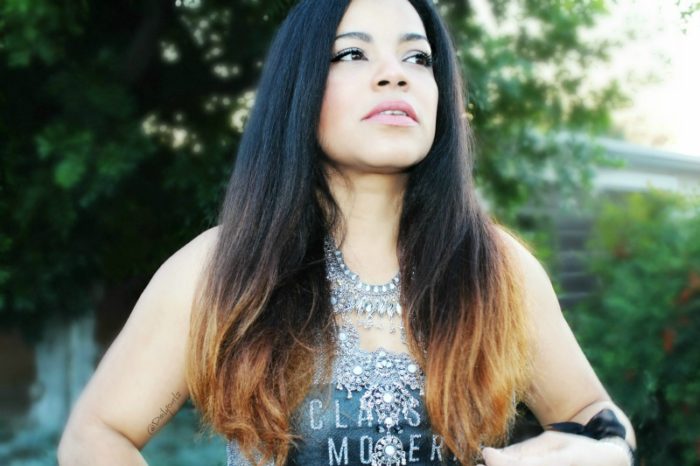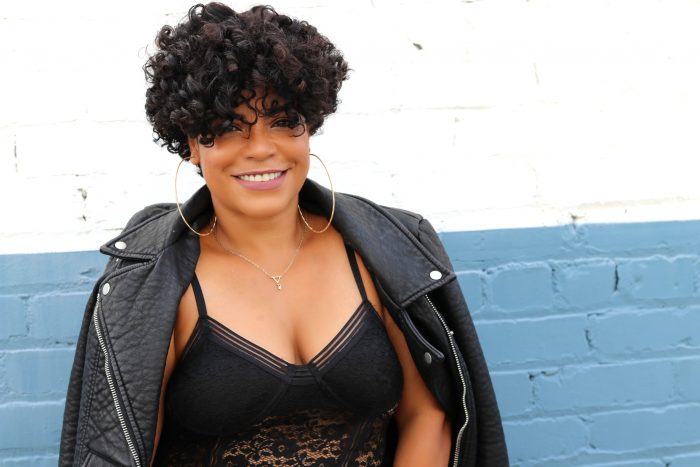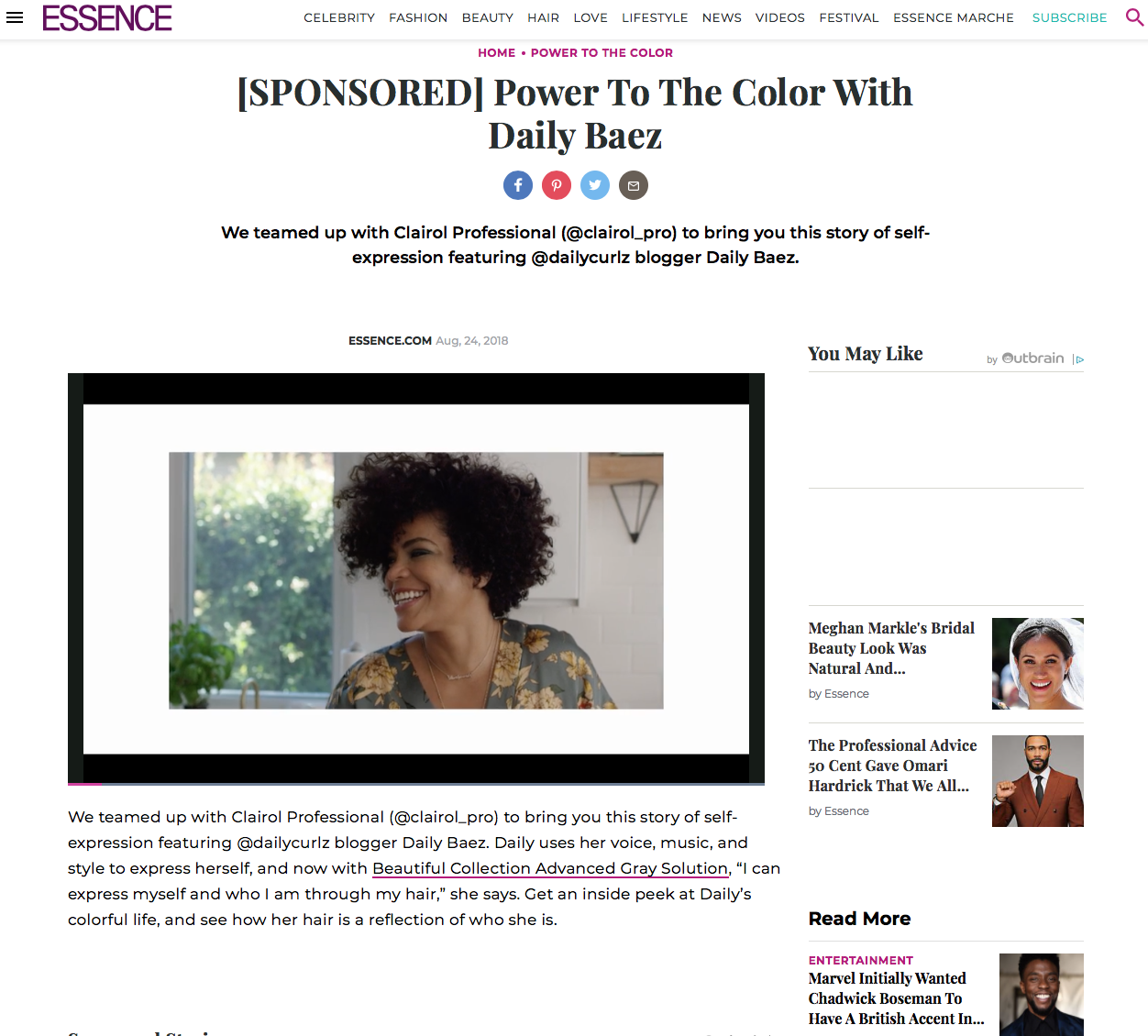 Full Articel HERE


I have promoted and created content for major brands that I have always known and used. I also like to work with new companies who are trying to break into the market. I cannot support brands or products that I have bad feelings towards or have had bad experiences with..
Some of the major companies that I have worked with on my site include; Lubriderm, Zotos professional, neutrogena, Hallmark, Universal Studios, Johnson & Johnson, Mixim,Sheamoisture, karen body beautiful,Sears, Urban Decay and many other awesome companies. I've had great results with great products I enjoy sharing with those who visit my blog. The brands I work with I have had an ongoing relationship with and they often come back to me for promotional purposes.
I had the honor to be selected as a TOP Latin Blogger  by LATISM , 50 Natural Hair Blogger by GoodLooknout.com and best lifestyle blogger 2015 by Latism
Passed Brand Ambassador: Kohl's Fashion, Zappos.co, American Latino Expedition #Alex14, Sprint, Dove Hair, Tide, Vanity Fair, Dominican Republic, Garnier Fructis, Amope, Dole, JCPenney, Invisalign Teen- Dole, Clairol, Derma E, Delsey, Senté, iwi Omega 3, Curlsmith, Listerine, BC30probiotics, Dr Zenobia, Consumer Report, Aunt Jackie's , Melê. 
 Currently Brand Ambassador:  Cabi 
Dailycurlz averages 39,000 visitors a month with an average increase of 100+ per month.
FACEBOOK FANS : 44,000
TWITTER FOLLOWER: 8,500
PINTEREST: 56.5 monthly viewers
YOUTUBE: 293,605
INSTAGRAM: 31,400
TIKTOKS 40,200
Snapchat @Dailycurlz (2000+ views per photo)
****Updated weekly****
WE OFFER:
Please contact me to work with me [email protected]
Reviews in Spanish and English or only one of these.
Host giveaways for your products
Integrate pieces into "what I wore" posts
Offer Discount Codes For Customers
Run Ads in this site (request at [email protected])
Kids Reviews.
Spoken person
Special appearance
Brand ambassador
Meet ups
Hair Models
kids hair models
Commercials
Youtube Videos.
Twitter party host
Twitter and Instagram campaign.
Snapchat stories.
And many more
WHY ADVERTISE?
Reach an English speaking and Spanish in one add-
Increase visibility for your products/brand
Reach more of your target demographic
Gain real-time insights about your product/brand
For ad placements, send a request to [email protected]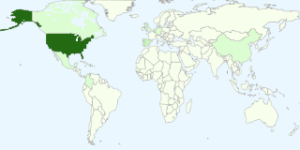 DEMOGRAPHICS
Multi-cultural, Latin, black america, affluent, women between the ages of 18-40
Disclosure
This policy is valid from 08 October 2013
This blog is a personal blog written and edited by me, Daily Baez. For questions about this blog, please contact [email protected]
This blog accepts forms of cash advertising, sponsorship, paid insertions or other forms of compensation.
The compensation received will never influence the content, topics or posts made in this blog. All advertising is in the form of advertisements generated by a third party ad network. Those advertisements will be identified as paid advertisements.
The owner(s) of this blog is compensated to provide opinion on products, services, websites and various other topics. Even though the owner(s) of this blog receives compensation for our posts or advertisements, we always give our honest opinions, findings, beliefs, or experiences on those topics or products. The views and opinions expressed on this blog are purely the bloggers' own. Any product claim, statistic, quote or other representation about a product or service should be verified with the manufacturer, provider or party in question.
This blog does contain content which might present a conflict of interest. This content will always be identified.
To get your own policy, go to http://www.disclosurepolicy.org
SaveSave
SaveSave
SaveSaveSaveSaveSaveSave
SaveSave
SaveSave
SaveSave
SaveSave