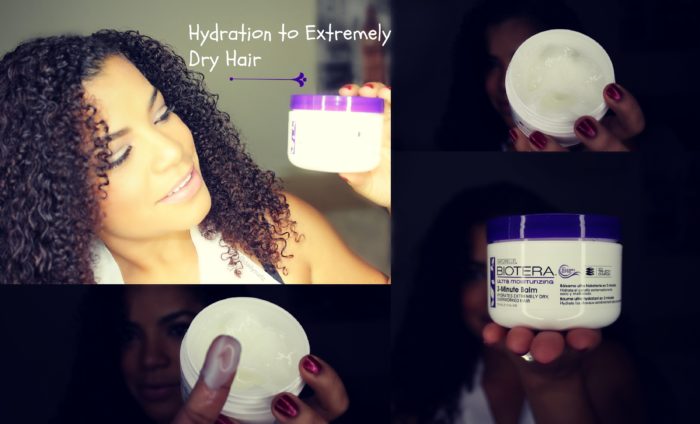 Dry winter hair? relax, get in the shower, wash your hair and apply this amazing new product, Biotera's 3-Minute Balm that will add major moisture to extremely dry hair. Fortified with scientifically advanced Tri-Soy Complex, Biotera's signature ingredient for exceptional strength, protection and moisture and infused with silk and shea butter extracts. The ultra-rich, deep-penetrating formula drenches hair with much-needed moisture to smooth cuticles and ease away frizz.
The New Ultra Moisturizing 3-Minute Balm from Biotera is a deep treatment that provides intensive moisture to our thirsty natural hair in just a few minutes. Even though the product promises results in 3 minutes, I couldn't just leave it on for just a little amount of time, lol, my deep treatment routine takes at least 30 minutes; time that has proven to work for me.
The product is a very light consistency which I really appreciate, because I am not particularly a fan of thick consistency products and my curls either. It left my hair extremely soft, silky  and manageable
It's simple to use: just apply to clean and damp hair, focusing from mid-strands through ends. Then massage in thoroughly, let it work it's magic for 3 minutes or 30 minutes to a complete deep treatment, and rinse well.
Biotera's 3-Minute Balm is now available at Sally's Beauty and other beauty supply stores nationwide. Visit sallybeauty.com to find a location near you and get all Biotera products on sale for $6.49 each.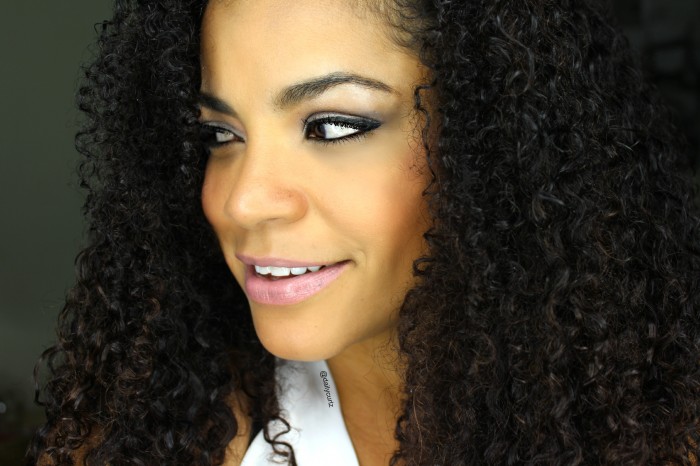 Post in collaborations with Zotos Professional, all opinions are my own.
Español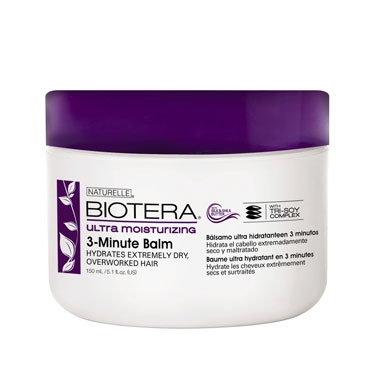 Cabello reseco este invierno? relajate, lavate el pelo y aplica este increíble nuevo producto de Biotera "3-Minute Balm" que añade mayor hidratación al cabello extremadamente seco. Fortificado con el científicamente avanzado Complejo Tri-Soy de Biotera, ingrediente que fortalece el cabello y proporciona hidratación, este producto también contiene extractos de seda y  manteca de karité para dar fuerza, protección y humectación al cabello, con una formula ultra rica de penetración profunda que da al cabello humedad y suaviza las cutículas ayudando a evitar el frizz.
El Nuevo Ultra Hidratante 3-Minute Balm de Biotera, es un tratamiento profundo que proporciona humectación intensa a nuestro cabello en solo unos minutos. Aunque el producto ofrece el restaurar el cabello en solo 3 minutos, yo como era de esperarse, lo deje por 30 minutos, ya que es el tiempo que funciona para mi con cualquier tratamiento producto, como siempre les digo la idea es tratar por ti misma para saber lo que mas te conviene y te funciona.
El producto es de una consistencia muy ligera que realmente aprecio, porque yo no soy muy fan de los productos de consistencia muy espesa y mis rizos tampoco. Este tratamiento dejo mis rizos extremadamente suaves, sedosos y manejables.
Es muy sencillo de usar: sólo se aplica en todo el cabello limpio y húmedo, evitando la aplicación en el cuero cabelludo (tu cuero cabelludo esta limpio y querrás mantenerlo así) masajea el producto en el cabello evitando el jalar o enredar el cabello, ósea trabaja el producto en la misma dirección que cae tu cabello para evitar nudos. Dejar que actúe su magia durante 3 minutos o 30 minutos para un tratamiento profundo completo, y enjuague bien.
**Biotera's 3-Minute Balm esta disponible en Sally's Beauty y otras tiendas de belleza en todo el país. Visita sallybeauty.com para encontrar una tienda cerca de ti y aprovechar la venta de los productos Biotera a $6.49 cada uno.
Articulo en colaboración con Zotos Professional, todas las opiniones son mias.