For my daughter's first mobile phone and as part of a sponsored post for Collective Bias® I went with my princesses to Best Buy Mobile Specialty Store to find out my options, if you are looking for your daughter or son's first mobile phone, here is the details of a student mobile plan I found. Because sharing is caring.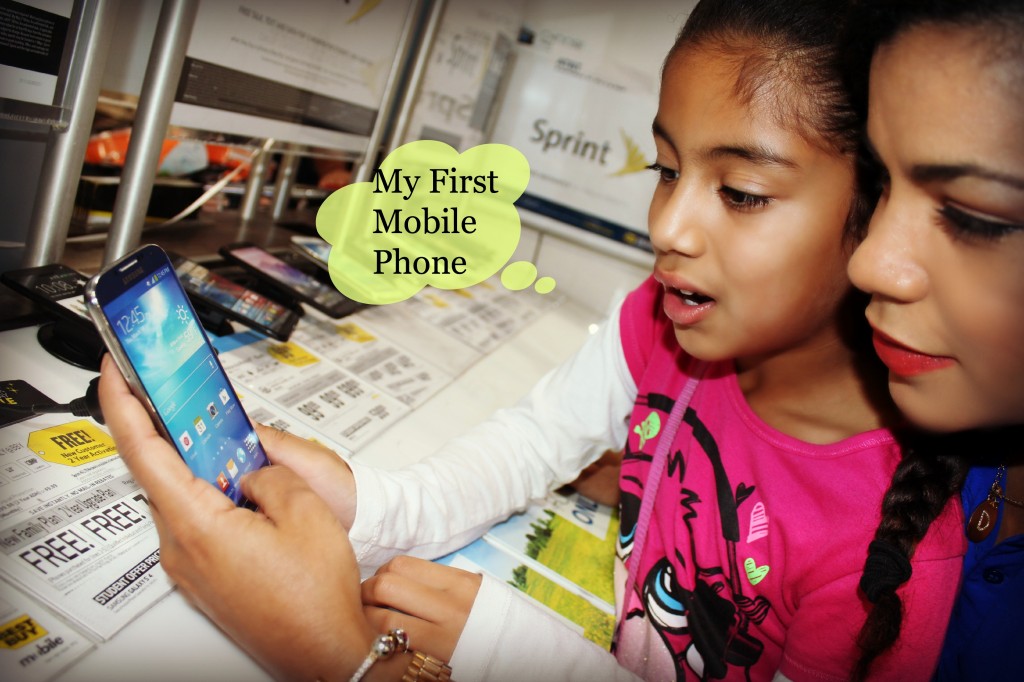 Getting your daughter a new mobile phone is not an easy task/tech for me. First of all, I was not sure if I should get her a phone in the first place, but the truth is that time has changed and between school and after school programs, she spends a lot of time out of the house and getting her a mobile phone will keep us in touch at all time. But any way, before I decided if I was going to get her first mobile phone- first and only item on her christmas list- I wanted to do all the research I could, so I headed to a 
Best Buy Mobile Specialty Store
 which is very convenient for us since it is a mall close to home, with pretty much all the cellphone providers.
I pulled my hair to the side in a braid – I didn't want my hair in my face so I can concentrate on my search for the perfect mobile plan-
Ready for our new tech adventure, lol after looking around into the 
Best Buy Mobile Specialty Store,
we stopped at the spring booth and I really liked the Sprint My Way Promotion that provides students with a full year of free calls, text messages, and data from Sprint. To qualify for the offer, buyers must purchase a Sprint phone at the student activated price through 
Best Buy Mobile Specialty Store
and activate a new line via Sprint's Unlimited, My Way plan.  The My Way Student Promotion provides students with a full year of free calls, text messages, and data from Sprint. I didn't get her the phone "yet" but this plan is definitely my first choice since I can't add another monthly bill to my house budget.
What do you think of this sprint mobile plan? What do you think is the perfect age for a child to have a mobile phone?
Español
Por motivo del primer teléfono móvil de mi hija y como parte de un post patrocinado por Collective Bias® Fui con mis princesas a 
Best Buy Mobile Specialty Stores
 para buscar opciones, si estas buscando un teléfono móvil para tu hijo o hija, aquí está el detalle de plan de servicios móviles a estudiantes que encontré.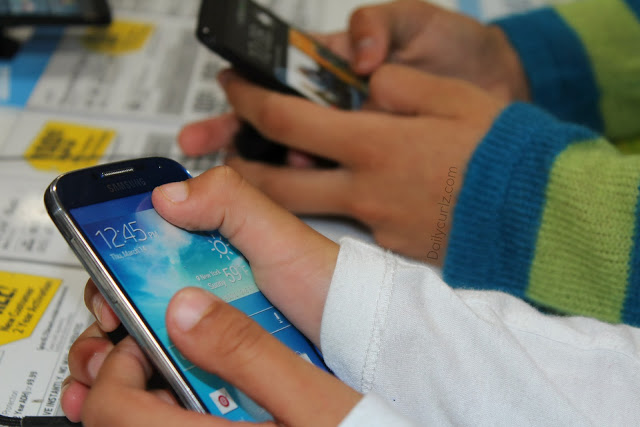 Comprarle o no un teléfono móvil a mi hija pequeña no es una decisión tecnológica fácil para mí, primeramente no estoy segura si debo comprarle un teléfono a tan temprana edad, pero por otro lado ella pasa mucho tiempo fuera de casa entre el colegio y las actividades extra-curriculares, y si ella tuviera un teléfono móvil estaría en contacto todo el tiempo. Pero de cualquier manera, antes de decidir si le voy a comprar su primer teléfono móvil – el primer y único artículo en su lista de Navidad – quiero hacer toda la investigación que pueda y tomar la mejor y mas económica decision; por tal motivo me fui al 
Best Buy Mobile Specialty Store
 del centro comercial mas cercano, ya que es conveniente con las tiendas móvil especializadas con todos los proveedores de teléfonos celular.
Me hice una
trenza de lado
-Yo no quería cabello en mi cara para concentrarme en mi búsqueda del plan de celular perfecto.
Listas para nuestra nueva aventura Tech, lol tras mirar varios proveedores en los 
Best Buy Mobile Specialty Store
 nos detenemos en el stand de sprint y me gusta mucho la Promoción Sprint My Way que proporciona un plan para los estudiantes que incluye un año de llamadas gratis, mensajes de texto y datos de Sprint. Para optar a la oferta , los compradores tienen que comprar un teléfono Sprint al precio normal a través de 
Best Buy Mobile Specialty Store
 y activar una nueva línea a través de Unlimited, My Way de Sprint.  No compre el teléfono "todavía", sin embargo este plan es sin duda mi primera opción ya que no puedo añadir otra cuenta de mes por mes a mi presupuesto familiar.
Que te parece este móvil plan de Sprint?  Cual crees tu que es la edad apropiada para comprarle un teléfono móvil a tu hijo/hija?