It is just amazing what you can find when you are looking, and that is how I met Broccoli Seed Oil. This is a cold pressed fatty acid, with excellent non-greasy moisturizing, emollient properties.
Broccoli Oil is gaining recognition as a natural alternative to the silicon in shampoos, conditioners and styling products where high sheen and luster are desired.
It can be added to shampoos, conditioners, styling products, lotions, creams, balms, lip care products and massage products due to its quick penetrating quality that hydrates the skin and scalp fast with a no after greasy feeling.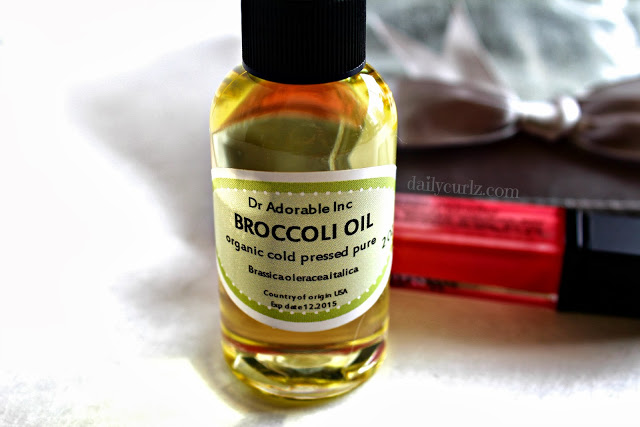 Broccoli Seed Oil Properties:
Significant Content of Erucic Acid (C22:1): Approximately 50%
Arachidonic Acid (C20:4): Approximately 70-75%
Rich in Vitamin A (Retinol): 1500-1800 IU/100g
Imparts Sheen and Luster Comparable to Silicone
80-85% Polyunsaturated Fatty Acids
Distinctive, Herbaceous Aroma
Non-Greasy Texture
Highly Moisturizing
Absorbs Quickly
Español
Es increíble lo que uno puede encontrar cuando está buscando, y así es como conocí el aceite de Brócoli. Es un aceite ácido graso prensado en frío, es un excelente hidratante no grasoso, con excelentes propiedades emolientes.
El aceite de brócoli está ganando reconocimiento como una alternativa natural a la silicona para dar brillo en los champús, acondicionadores y productos para el cabello.
Puede ser agregado a: champús, acondicionadores, productos de peinado, lociones y cremas, bálsamos, productos para el cuidado de labios y productos para masajes, debido a su rápida penetración y su alto poder de hidratación para la piel y el cuero cabelludo, sin sensación de grasa.
Propiedades del aceite de brócoli 
Contenido de ácido erúcico (C22: 1): Aproximadamente el 50%
Acido araquidónico (C20: 4): Aproximadamente el 70-75%
Rico en Vitamina A (Retinol): 1500-1800 IU/100g
Imparte  brillo comparable al de silicona
80-85% de ácidos grasos poliinsaturados
Distintivo, el aroma herbáceo
Altamente hidratante
Se absorbe rápidamente
Textura no grasa