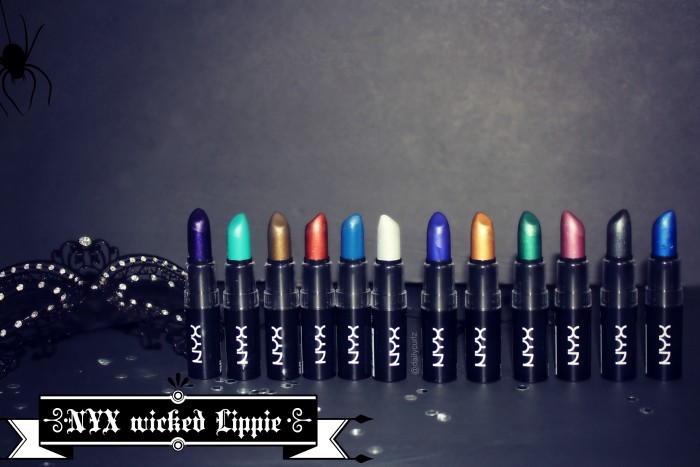 Take a walk on the wicked side with these jewel-toned lipsticks by NYX Cosmetics "wicked lip pie" , they are a must have for any makeup enthusiast.
These richly pigmented lipsticks are available in 12 beautiful shades that for sure will add drama to any look. They give medium to full coverage with an edgy pop of color and an enchanting metallic finish.They are so pretty you can't have only one, because even if the color looks the same when you first see them at the store, they're pretty different from each other. I wanted different colors in my collection so these are perfect for me because even though they're metallic, they're not like a super frosty metallic.
The formula is really soft and creamy, I have owned colored lipstick in the past and they left my lips really dry, so I really appreciate how soft they are and they are unscented, which I don't really care for, but I know that this is important for some women, so I have to mention it. If you want to try something different, I highly recommend these. You may already know that I love NYX lipsticks because they deliver the same and even better work than some expensive brands that I own, so it is convenient for me to be able to have different shades and color lipsticks without expending a fortune. For the quality and price, you can't beat it.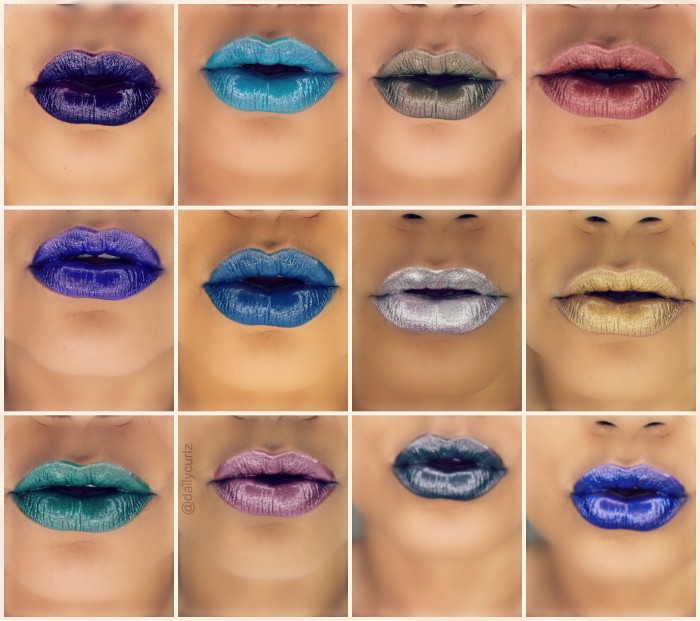 (from left to right)Betrayal|Scandalous|Trickery|Wrath|Sinful|Stone Cold|Immortal|Mischievous|Risque|Power|Cold Hearted|envy
Which one is your favorite? where would you wear it?
EspañolChequea como quedan estos labiales en un tono de piel mas oscura y entra en youtube por la oportunidad de ganarlos junto a otros maquillaje de la nueva colección de NYX cosmetics.