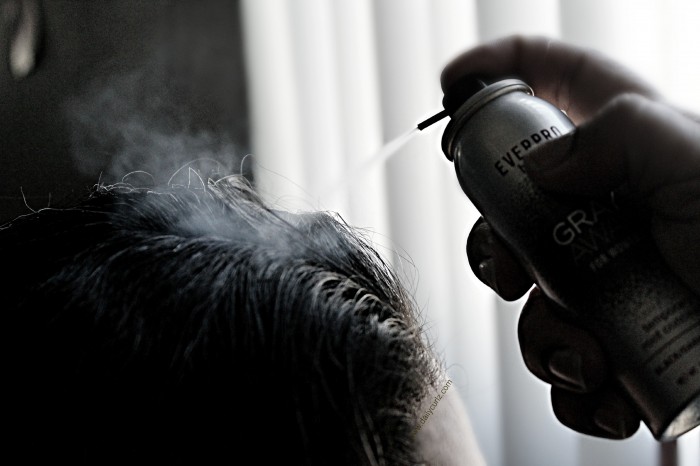 Temporary Root Concealer that Actually works? Tell me more, that is what I said when I heard about this product "Gray Away" I had gray hair since I was very young, I am not gonna say I love them, because I don't, maybe one day I will, but now, I am not ready for them. I am blessed enough to have hair that grows at a very normal-fast paste, which means that my roots are always there reminding me that I need a touch-up. Not only do touch-ups bother me, but I don't want to put dyes on my hair every two weeks to protect my curls, so gray away looks like the perfect product for me.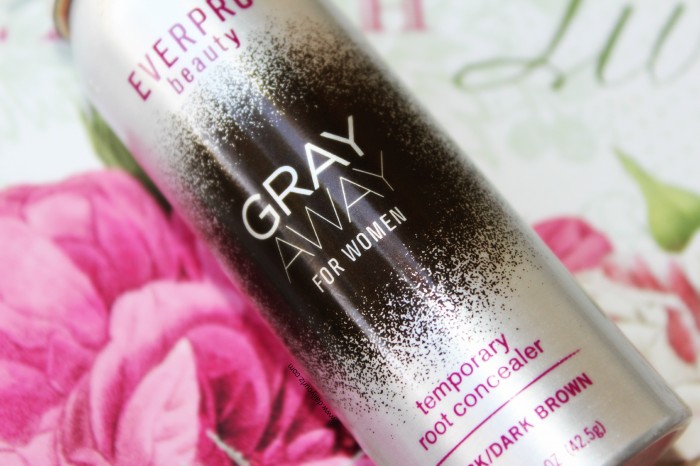 Gray Away by EVERPRO Beauty is a temporary root concealer, it's a faster and easy way to temporarily touch-up gray roots and postpone hair color, and this really works. My gray hair does not show very well on photograph maybe because of my curls, so i'll show you pictures of my friend that has more visible gray hair than mine.
I just love how easy it is, you just spray away your grays with this root concealer and instantly achieve salon-quality results that last until your next shampoo. Gray Away is an easy and convenient way to spray away gray roots instantly, it extends the life of hair color saving both time and money.
Gray Away does not contain dyes, it contains mineral derived pigments and it is safe for everyone to use, even pregnant women!
Gray Away is a great value ($12.99 for 1.5 oz.) and is available in drugstores nationwide and online.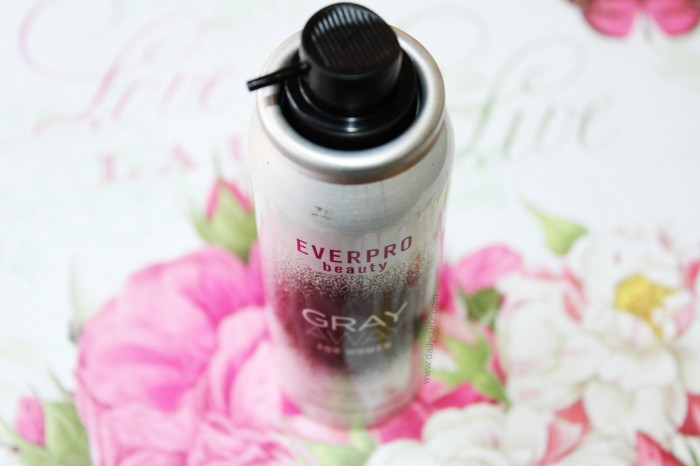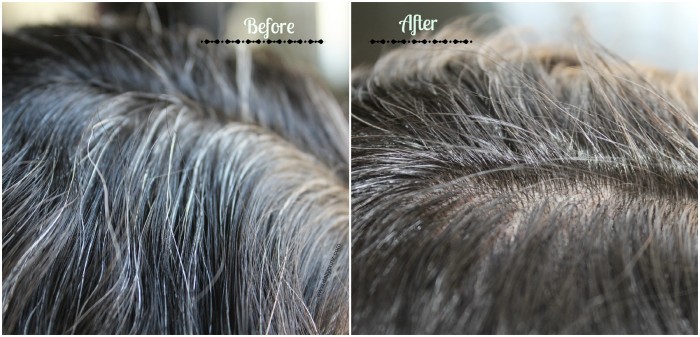 Easy pinpoint application provides targeted coverage.
Natural emollients adhere to hair, while keeping a natural feel.
Self-adjusting color technology.
No chemical or dyes.
Tell me your little dirty secret (you already know that I have gray hair) Has anyone ever commented on your gray hair?, or What would you do with the time and money you saved by using Gray Away?
*post in collaboration with Gray Away by EVERPRO, all opinions and gray hair are mine and my friend 🙂 
Español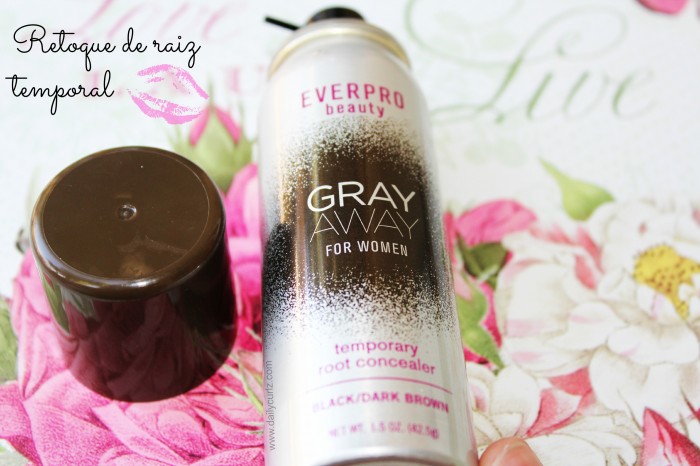 Retoque temporal de raíz? Dime más, eso fue lo que dije cuando lei sobre este producto "Gray Away" Yo tengo canas desde muy joven, no voy a decir que me encantan, porque no es así, tal vez algún día lo haré,  pero ahora no estoy lista para ellas. Tengo la bendición de tener un cabello que crece a un ritmo muy normal-rapido, lo que significa que mis raíces aparecen como locas muy pronto, recordándome que las retoque. No solo me incomoda el retocar mis raíces, pero no me gusta el estar poniéndome tintes cada dos semanas, ya que no es muy bueno para el cabello y puede hasta afectar mis rizos.
Gray Away de Everpro es un corrector de raíces temporal, es una manera más rápida y fácil de retocar temporalmente raíces grises y posponer la aplicación de color en el cabello, este producto es una maravilla que realmente funciona y para que vean los resultados mas claro, le pedi ayuda a mi querida amiga Mary, ya que en mi cabello rizado no es tan notable en fotos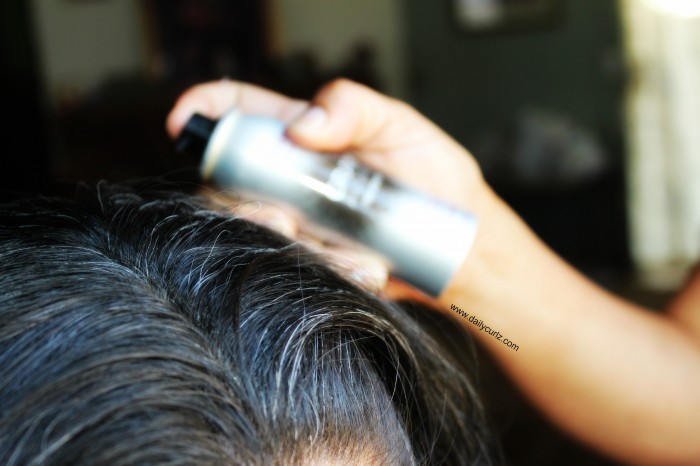 Me encanta lo fácil que es, simplemente rocías tus raíces y de inmediato obtienes resultados con calidad de salón que duran hasta el siguiente lavado. Gray Away es una manera fácil y conveniente para retocar tus raíces al instante, y extender la vida del color de tu cabello ahorrando tiempo y dinero.
Gray Away no contiene colorantes, contiene minerales y pigmentos seguros de usar para todos, incluso las mujeres embarazadas!
Gray Away tiene un precio muy bueno comparado con otros productos de la misma categoría ($ 12.99 por 1.5 oz.) Y está disponible en las farmacias en todo el país y en línea.
Aplicación milimétrica fácil ofrece una cobertura enfocada.
Emolientes naturales se adhieren al cabello, manteniendo una sensación natural.
Tecnologia que hace que tome tu mismo tono de cabello.
Sin químicos o colorantes.
Dime cuál es tu pequeño secreto (que ya sabes que tengo canas) ¿Alguna vez alguien te ha hecho un comentario sobre tus canas?, o ¿Qué harías con el tiempo y el dinero que ahorrarías usando Gray Away?
* Articulo en colaboración con  Gray Away de Everpro, todas las opiniones y las canas son mías y de mi amiga 🙂