Este articulo esta disponible en: Español
This is a compensated campaign in collaboration with ALDI

The Best Mother's day Dinner idea. When ALDI challenged me to do a Mother's Day dinner under $25 I knew right away that I could because I shop at ALDI at least once a week. But I gave the honor to my daughter to make it even more fun and include the whole family. I must admit that this was super fun for me and my daughters who were in charge of this fun challenge. I told her that I want it all and this included a bottle of wine. I was surprised to see wines that I usually got in other stores for over $20 at ALDI under $8. When you want to surprise a MOM in your life, the trick is to make the things that she actually likes and my family did a great job of that. If your Mom is like me "always on a diet" this idea will blow her mind.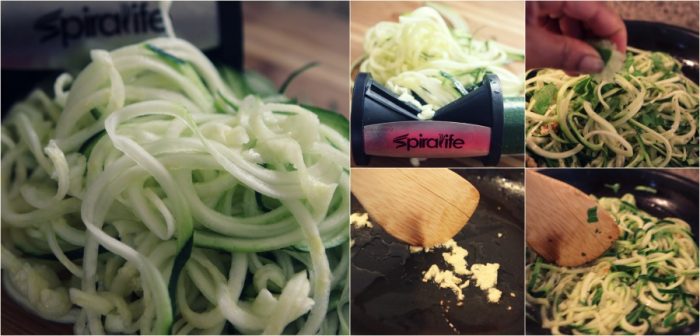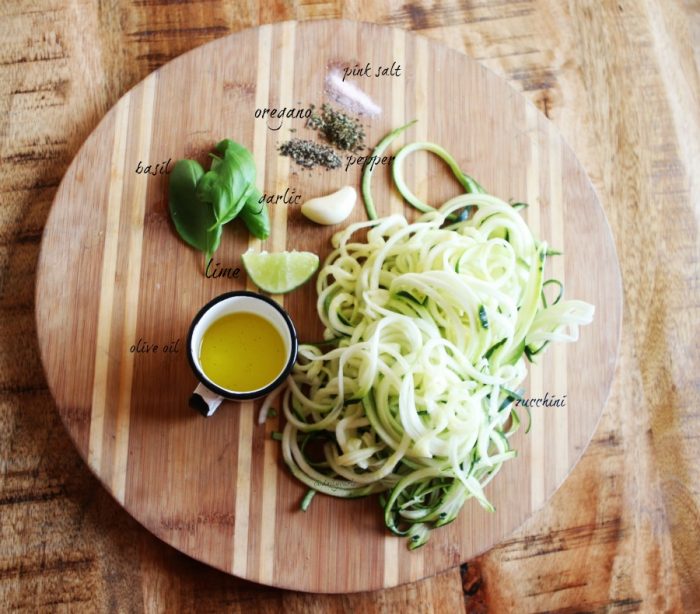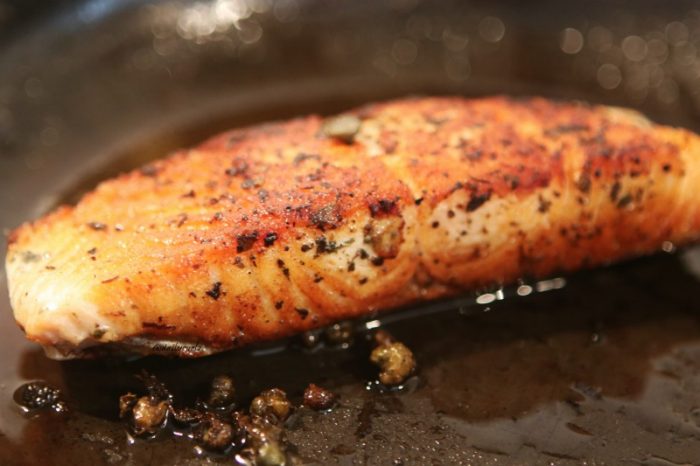 The menu:
Zucchini spaghetti with Salmon.
1 Zucchini spiraled
8 oz salmon fillet
Garlic
Basil
Lime
Oregano
Salt & Pepper
In a pan add the Olive Oil and a mashed garlic clove.
Spiralize your zucchini with your SpiraLife and add to the pan.
Add your salt, pepper, basil, and oregano.
Leave it on until your desired texture. I like it tender, so for me, it's about 5 minutes.
Drizzle with lime and enjoy!
Season your salmon with lime, oregano, salt, and pepper. For a quick and easy crispy and crunchy skin salmon, add olive oil to a hot pan over medium-high flames. Start skin-side up. Don't touch it. Let the fillet sizzle for about 5 or 6 minutes. Then slip a wide spatula underneath the salmon, turn it, and cook skin-side down for about 3 minutes. A little squeeze of lemon, and you are all set.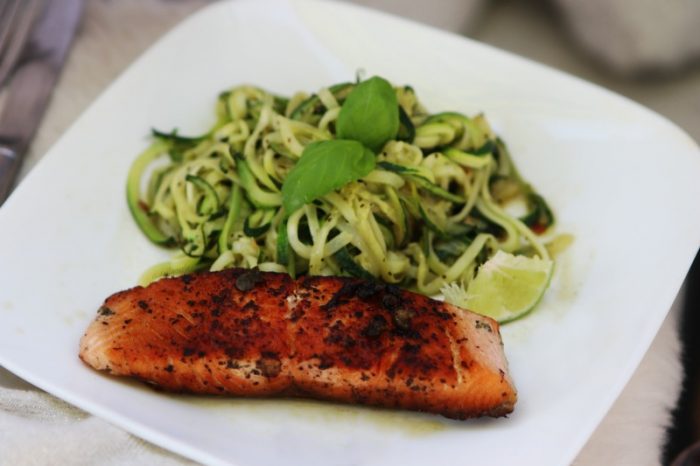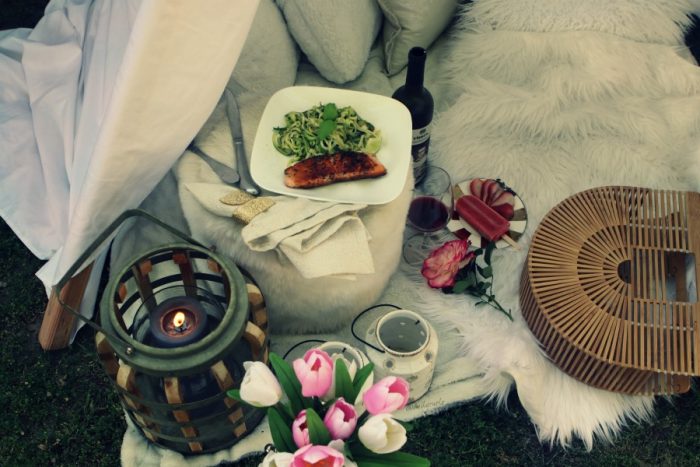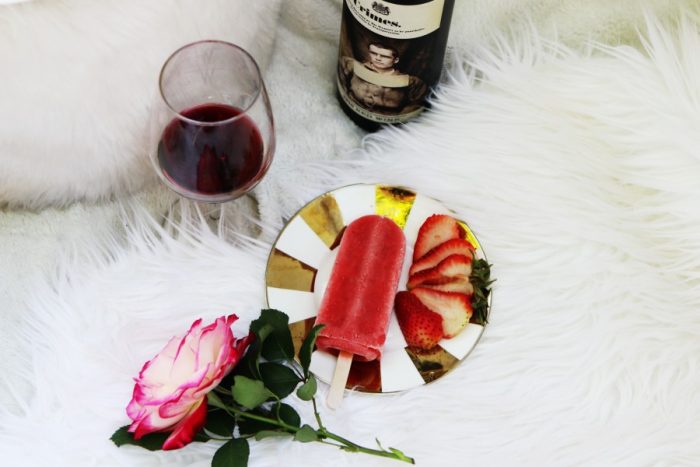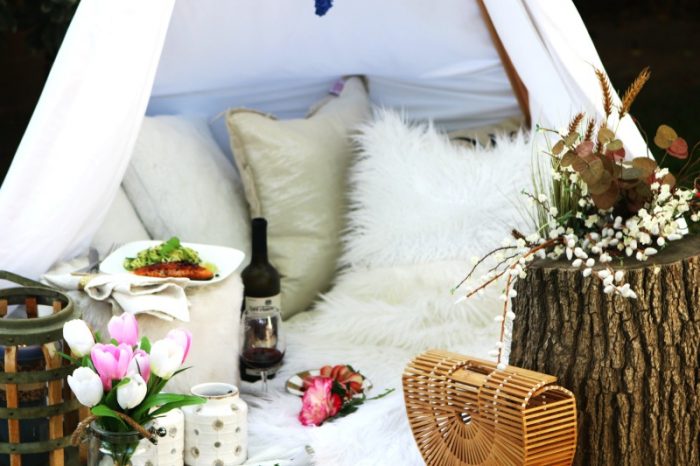 To set the best mood for your Mom, try this amazing and cute idea. DIY Teepee Tent. 4 1¾'x6′ poplar dowels (or any pole size you have on hand) Cut a large length of rope & burn the end (3/8″ sisal rope) Drill hole in first pole at 5″. String rope through the hole & tie a knot where it meets the pole. Create a faux teepee with your poles to see how they need to lay to be stable. Using 4 poles, it's best to have the front wider & the back of the teepee more narrow. Then wrap it around a couple times in various directions to stabilize it. Open your drop cloth (I used a blanket) horizontally & find the middle. Start draping it from the back of the teepee & secure at the top of your teepee with one screw or staple. Continue draping your fabric around the sides as it falls naturally, tucking excess at the floor under, trying to keep it tight & uniform where your poles meet.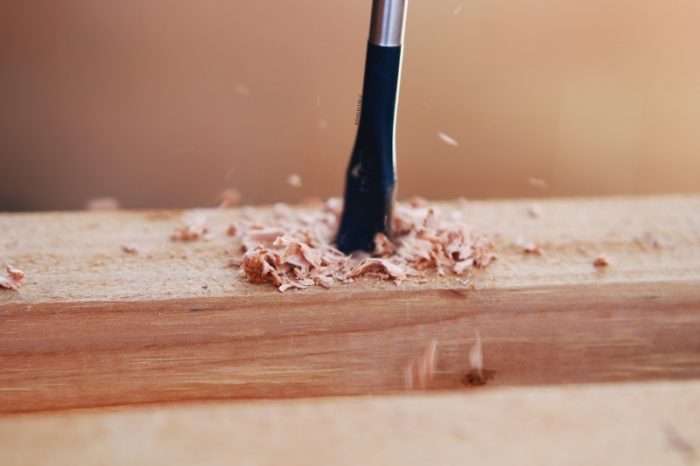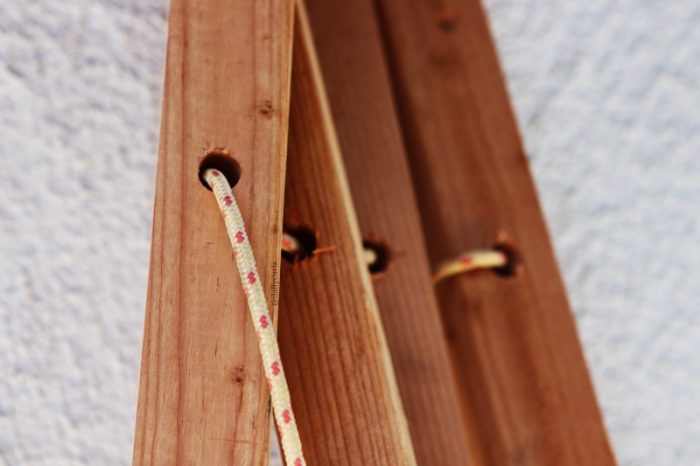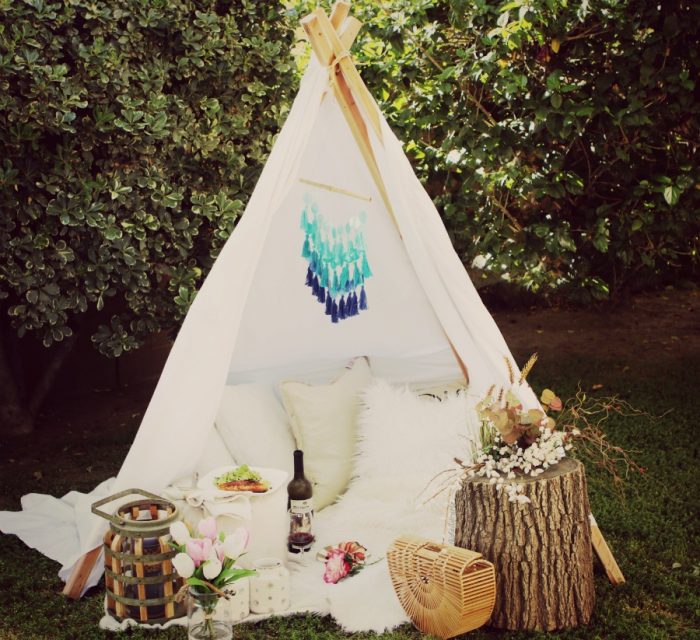 Your Mom deserves the best, and being on a budget is not an excuse. Head over to ALDI and try this challenge for yourself. Make a great dinner that your mom enjoy. Set the mood. We only used things that we already had at home to make this Teepee tent for the best and instagramable picnic ever.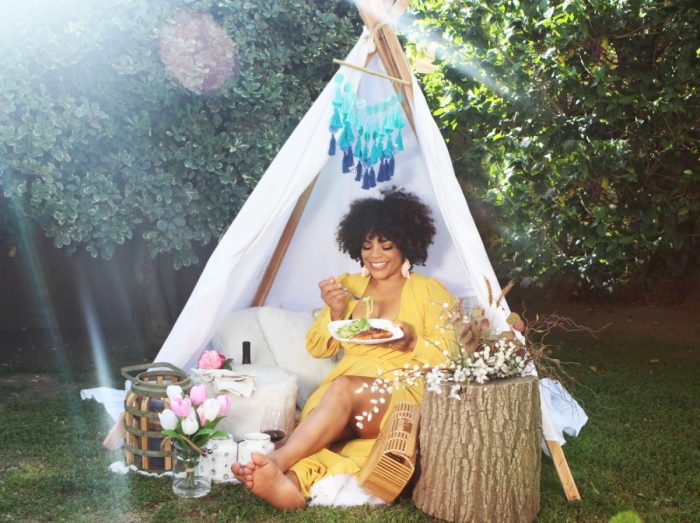 If you want to treat yourself or a special mom in your life, enter to win an ALDI gift card, I would love to see if you are up for the challenge and be part of savvy mom group ♥ SaveSave SaveSave SaveSave SaveSave SaveSave a Rafflecopter giveaway SaveSave SaveSave
Este articulo esta disponible en: Español