Love is in the air, but how difficult is it to pick that perfect gift for our loved ones, at least it is for me, this year I am thinking a little selfishly , I will think outside of the chocolate box in order to truly impress him this Valentine's Day, but at the same time a gift that I want him to use while with me, see? selfish me .
With these gift ideas for valentine's day, your loved one will be pleased and can actually brag about it with his friends: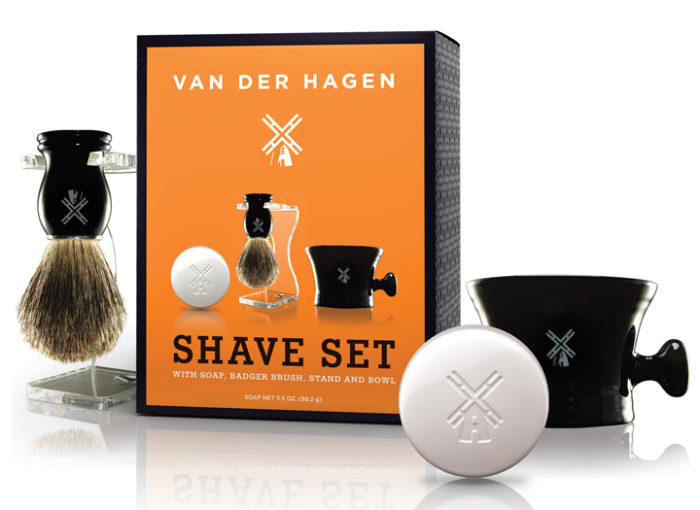 -Van der Hagen Enterprises is playing cupid with their premium shave product, including their Luxury Shave Set that includes a 100% pure badger brush, a classic apothecary mug, hypo-allergenic shave soap, and a brush/razor stand. This is truly the smoothest gift for guys this Valentine's Day.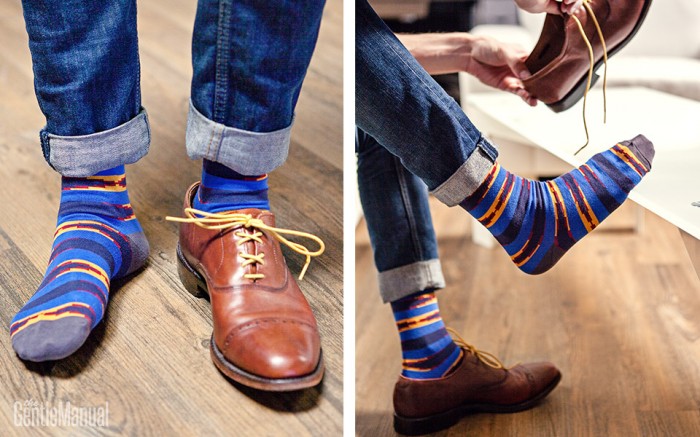 -Give the gift that'll keep you "toegether" forever with a pair of Foot Cardigan's fancy, quirky, and unpredictable socks. Better yet, sign your loved one up for a new podalic surprise every month with a Foot Cardigan sock subscription that will add some color to his footwear repertoire. Nobody can resist a man who packs a cheeky surprise peeking out beneath his trousers.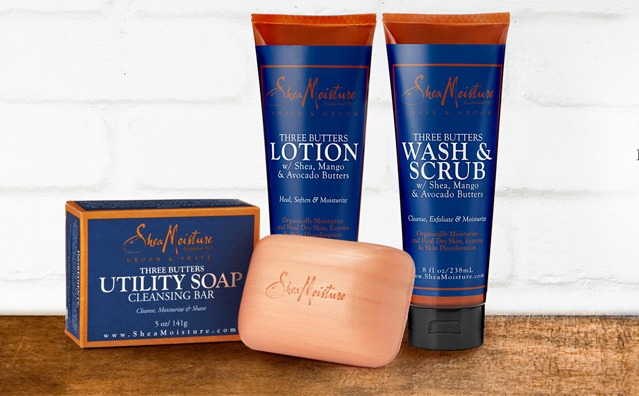 -Let your man experience a head to toe rejuvenation with SheaMoisture all Natural Groming products: SheaMoisture Three Butters Utility Bar Soap, this man's soap does everything with no fuse. Cleans and shaves, made with Shea Butter, Cocoa Butter, Mango Butter, and Avocado, this ultra-moisturizing total body cleanser tones and heals skin. Excellent for dry, chapped skin and soothing symptoms of eczema or psoriasis. SheaMoisture Three Butters Wash & Scrub, this is the ultimate luxury body cleanser, made with Shea butter, this ultra-moisturizing and high foaming body wash cleanses, softens, tones and heals the skin, while Jojoba Beads gently exfoliate dead skin cells. Follow up with SheaMoisture's Three Butters healing lotion, that delivers a rich, luxurious close shaving experience while naturally soothing ingrown hairs, razor bumps, razor burns and dark spots.
EspañolEl amor está en el aire, pero que difícil es elegir el regalo perfecto para nuestro peor es nada, jejje  , al menos lo es para mí, este año estoy pensando un poco egoísta, voy a pensar fuera de la caja de bombones para impresionarlo en este Día de San Valentín, pero al mismo tiempo un regalo que quiero que use mientras este conmigo , ¿ves? egoísta total.
Con estas ideas de regalos para el día de San Valentín, tu amor se quedara impresionado y presumiendo con sus amigos:
–Van der Hagen Enterprises está jugando a Cupido con sus productos de afeitado de suscripción, incluyendo este set de afeitado que incluye un cepillo de tejón puro al 100 % , una taza boticario clásico, jabón de afeitar hipoalergénicos , y un soporte de cepillo / de afeitar. Este es verdaderamente el regalo más cool para los papasitos este Día de San Valentín.
– Dá el regalo que te mantendrá " toegether " para siempre con un par de calcetines de fantasía peculiar, e impredecibles de Foot Cardigan's . Mejor aún, regalale una subscripción mensual para que añada un poco de color a su repertorio de calzado. Nadie puede resistirse a un hombre que siempre tiene una sorpresa y un toque especial que asoma por debajo de sus pantalones.
-Pon a tu chico a experimentar un mano a mano con el rejuvenecimiento con los productos naturales de SheaMoisture :  SheaMoisture Three Butters Utility Bar Soap, este jabon de hombre lo hace todo, hecho con manteca de karité, manteca de cacao, manteca de Mango y Aguacate, es ultra- hidratantes para limpiar todo el cuerpo. Excelente para la piel agrietada seca y síntomas suaves de eczema o psoriasis. SheaMoisture Three Butters Wash & Scrub, este es un limpiador de cuerpo de lujo, un gel de baño de alta formación de espuma que limpia, con manteca de karite que suaviza, tonifica y cura la piel, mientras que las semillas de jojoba exfolian suavemente las células muertas de la piel. Seguido de SheaMoisture's Three Butters healing lotion,  que ofrecen una rica experiencia después de afeitarse mientras que naturalmente calma y ayuda con los bellos encarnados,  las rozaduras de navaja de afeitar, quemaduras y manchas oscuras .