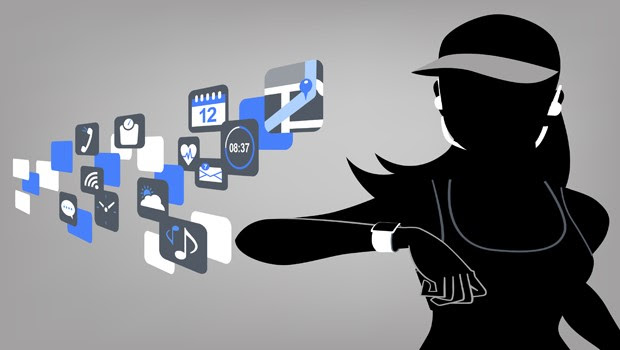 Every year we all have the same New Year's resolution: be more active and possibly loose those extra pounds. We don't always have time to go to the gym so wether you don't have the time, you definitely don't like it, or you spend long hours at the airport, these top 10 fitness apps will help you get back in shape and get a healthier and active you. With no spare time to spend on yourself this year, it's important to take advantage of every minute you have free, even if it's only 20 minutes. Luckily for you, 2015 gave us a ton of new apps that are perfect for anyone who's on the go… no gym, no inconvenient class schedules, no expensive fees… no problem!
Here are the top 10 fitness apps to keep you on track during this holiday season:
These fitness apps are guaranteed to save you time and money this holiday season and New Year's, while looking and feeling your absolute best!
Español
Cada año todos tenemos la misma resolución del año nuevo: ser más activo y posiblemente el rebajar esas libras de más. No siempre tenemos el tiempo para ir al gimnasio, tal vez no te guste o bien que tu estilo de vida te mantiene largas horas en aeropuertos. Sea cual sea, tu caso son estas 10 aplicaciones para el celular que te ayudaran a mantenerte en forma y tener una vida mas activa. Cuando se trata de estar activa 20 minutos son mas que cero, y por eso es importante aprovechar cada minuto disponible, incluso si es sólo 20 minutos. Por suerte este 2015 nos trajo muchas nuevas aplicaciones que son perfectas para estar activos.. Sin gimnasio, sin gastos caros … Sin problema!
Aquí están los 10 mejores aplicaciones de fitness para mantenerte activa durante las fiestas navideñas y todo el año:
CycleCast – La primera aplicación para traer streaming de clases de spinning en el espacio digital, con entrenamientos de instructores calificados – Todo lo que necesitas es una bicicleta estática y una conexión WiFi.
Nike Training Club – Una vez que elijas la zona del cuerpo que deseas trabajar y el tiempo que dispones, la aplicación seleccionará un plan de entrenamiento perfecto para ti.
7 Minute Workout Challenge – Esta aplicación de mini-entrenamiento te ayudara a todo lo que tienes que hacer, desde alta intensidad, saltos, flexiones de brazos y mas.
Hot5 – Ejercicios impartidas por entrenadores reales donde se puede especializar el tipo de rutina que deseas tener, desde lo básico de acondicionamiento físico a Crossfit y Pilates.
Fitnet– Encuentra el entrenador y entrenamiento  que se ajusta a ti y a tu horario.
DailyBurn – Esta aplicación esta llena con cientos de videos de ejercicios para que lo hagas cuando y donde quiera.
Yoga Studio – Puedes elegir entre descargar una clase o crear y guardar una clase que diseñas recogiendo posturas individuales.
Perfecto Pilates Body -Proporciona varios ejercicios fáciles de seguir para fortalecer el cuerpo.
Sworkit – Diseñado para gente ocupada como tu,  con ejercicios de peso corporal de alta intensidad ya sea 5 minutos o horas si así lo deseas.
Fuerte Ascensores 5×5 – La aplicación te pedirá que completes tres ejercicios de elevación con cinco series de cinco repeticiones y sugiere después de la sesión de ejercicios tres veces por semana.
Estas aplicaciones de fitness están garantizados para ahorrarte tiempo y dinero en estas fiestas y el año nuevo, para verte y sentirte super mamacita.