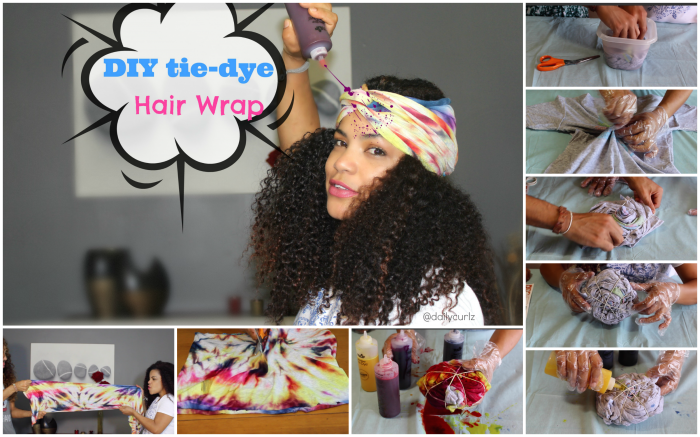 Transforming your old t-shirt into a hair wrap is super duper easy. I always wondered what I should do with all of the oversized t-shirts I got from promotional purposes, I mean they are good quality, but I don't know why companies think that we will walk outside with an oversized and big company logo print up in the front and the back. So I called my friend Jeshua from Boifromipanema.com that is an expert in crafts to come and give me some tips. so here is his magic, if you want to see a similar project just click here to watch Jeshua's video for Ilovetocreate.
Since my t-shirt had a big A. print I turned it inside out, wet your shirt. Make sure it is 100% cotton.
Grab the middle and twirl into a circle tight shape (you can choose any deign you like).
Use the rubber band in your kit to make 8 divisions.
Follow the instructions to mix the dye and dye the opposite side of the division with the same color (both sides)
Let it dry for about 7 hours
Cut the edges from side to side and at the beginning of the chest.
Stretch and enjoy your new old hair wrap.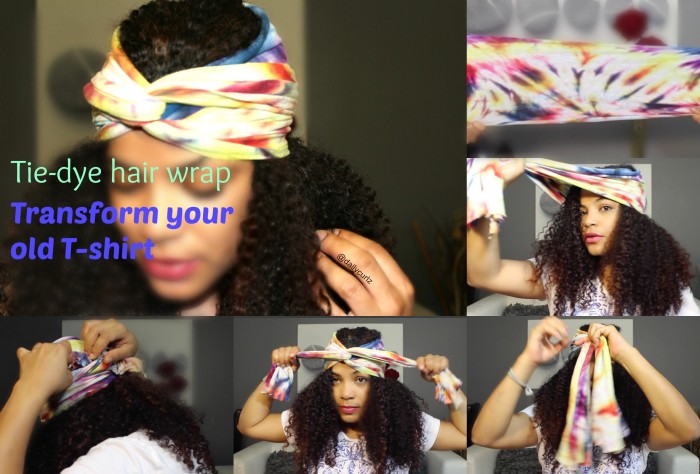 Jeshua's recommendations: ♦it's a good idea to wash the shirt before wearing it, because the heat from your body could activate the color again. ♦Always use 100% cotton. ♦Using light colored shirts will make the dye colors stay better and brighter. ♦ A size S shirt may not be enough to wrap all that hair of yours, so it is recommend to use a a shirt from L and up.
I was super amazed of how easy and beautiful this project was, I even used the sleeves as a head band, how cool is that?
If you do this project or any other DIY, please make sure to tag me @dailycurlz pretty much everywhere and you can see the video down below; in spanish but very easy to follow.
Español