After going Natural and being more conscious about natural ingredients I have been experimenting with natural products not only on my hair, but on my skin too; But this is the first time I used a natural lip color.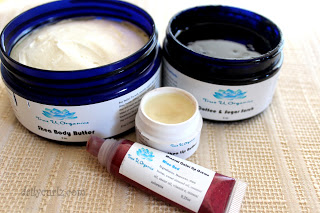 True U Organics
is a Company founded by Kim P, the company is focused on 100% natural and organic handmade products to make your skin look its best NATURALLY! 
True U Organics
is focused primarily on anti-aging benefits along with feeding your skin proper nutrients. Only high quality ingredients used, no harsh chemicals, and are packed with vitamins and minerals to give the skin the optimal nourishment and benefits. 
Organics products are a great  alternative route to skin care and  there are natural substitutes to many skin conditions.The skin is the largest organ on the body so you have to be careful with what you feed it;  especially with toxins , and harshful chemicals in commercial products.
said Kim 
I strongly believe that nature is truly what beauty is about. So be true to your skin and help take care of it in a natural way.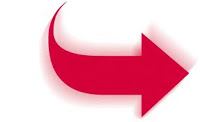 click on their ad
I tried these products (there are many more, please feel free to stop at their website, the prices are crazy affordable, and they came just in time to get my skin fall-winter ready that gets really dry in cold weather. click
here
. 
SHEA BODY BUTTER
$12.00
intensive moisturizing body butter whipped with a blend of Shea butter (64%), coconut oil, olive oil, sweet almond oil and castor oil to provide  a  rich creamy, super absorbent finish.
COFFEE & SUGAR SCRUB 4OZ
$8.00
Brown sugar naturally produces glycolic acid which aids in improving skin tone, texture and elasticity. Coffee is also a great exfoliator that is filled with antioxidants to protect and rejuvenate skin.
This one is favorite, I love it, love it, love it…
SHEA LIP BUTTER
$3.00 (yes $3.00 dollar)
Rich in vitamin E and antioxidants. Beeswax seals in moisture and hydration, while shea butter, coconut oil, olive oil and castor oil moisturize and nourish lips. Great to provide supple lips with added protection!  Long lasting softness; lips stay moisturized longer.
MINERAL COLOR LIP CRÈMES 0.35 OZ
$8.00
Ingredients: Beeswax, shea butter, almond oil, coconut oil, castor oil,  vitamin e oil, mineral colorants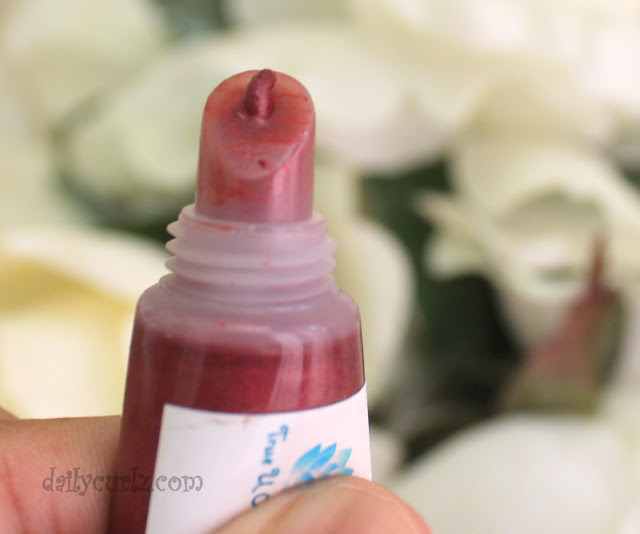 wine red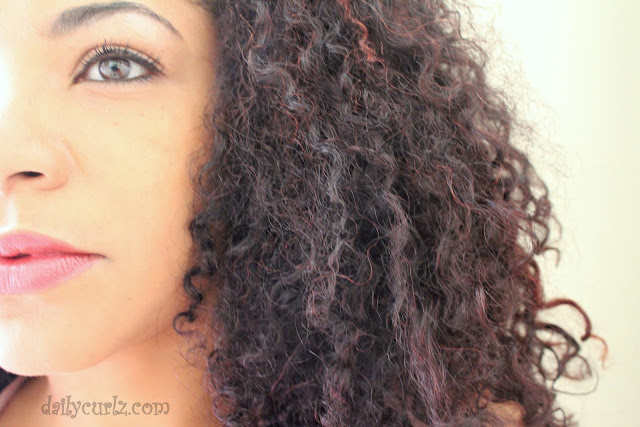 "My lips never, ever felt this good"
You can win a basket of products, just follow the widget bellow  for one winner, Us Only.
No es hasta que dejo de alaisiar mi cabello químicamente quecomiezo a tomar conciencia de los ingredientes que uso no solo en mi cabello y he estado experimentando con productos naturales, pero esta es la primera vez que utilizo un lapiz Labial natural.
Tru U Organics fue fundada por  Kim P, la compañía se centra en 100% en productos hechos a mano naturales y orgánicos para hacer que tu piel luzca  mejor NATURALMENTE! True U organics se enfoca  principalmente en beneficios contra el envejecimiento, alimentando tu piel con los nutrientes adecuados. Sólo se utilizan ingredientes de alta calidad, sin productos químicos perjudiciales, y están llenos de vitaminas y minerales para dar a la piel la nutrición óptima.
Los productos orgánicos son una vía alternativa para el cuidado de la piel y puedes encontrar un sustituto natural para cualquier condición de la piel.La piel es el órgano más grande del cuerpo, así que tienes que tener cuidado con lo que le pones, sobre todo con las toxinas y productos químicos que los productos convencionales. dijo Kim
(has clic en su anuncio en la parte de los sponsors)
Traté varios productos de su linea  (pero tienen muchos más, por favor no dudes en visitar su sitio web, los precios son asequibles , y llegaron justo a tiempo para que mi piel se prepare para el otoño-invierno cuando se pone mas seca. chequa su pagina aqui 
SHEA BODY BUTTER
$ 12,00
manteca hidratante corporal batida con una mezcla de manteca de karité (64%), aceite de coco, aceite de oliva, aceite de almendra dulce y aceite de recino para proporcionar un acabado cremoso, superabsorbente.
COFFEE & SUGAR SCRUB 4OZ
$ 8,00
El azúcar morena natural produce ácido glicólico que ayuda a mejorar el tono de piel, la textura y elasticidad. El café es también un gran exfoliante que está lleno de antioxidantes para proteger y rejuvenecer la piel.
Este es mi favorito, me encanta, me encanta, me encanta ...
SHEA LIP BUTTER
$ 3,00 ($ 3,00 dólar sí)
Rico en vitamina E y antioxidantes. L cera de abejas sella la humedad y la hidratación, mientras que la manteca de karité, aceite de coco, aceite de oliva y aceite de recino hidratan y nutren los labios. Gran labios flexibles para proporcionar una protección adicional! Suavidad duradera, labios permanecer hidratado por más tiempo.
MINERAL COLOR LIP CRÈMES 0.35 OZ
$ 8,00
Ingredientes: Cera de abeja, manteca de karité, aceite de almendra, aceite de coco, aceite de recino, aceite de vitamina E, colorantes minerales.
Tu también puedes Ganar una canasta con productos, solo sigue le widget de arriba, Buena suerte..