This post is sponsored by U by Kotex, but the opinions are all my own.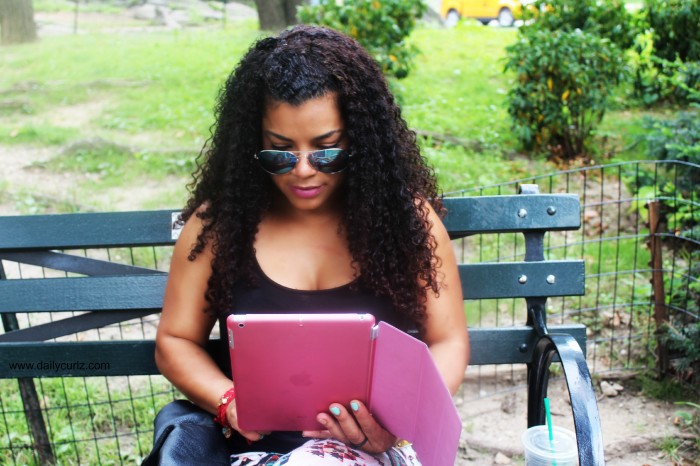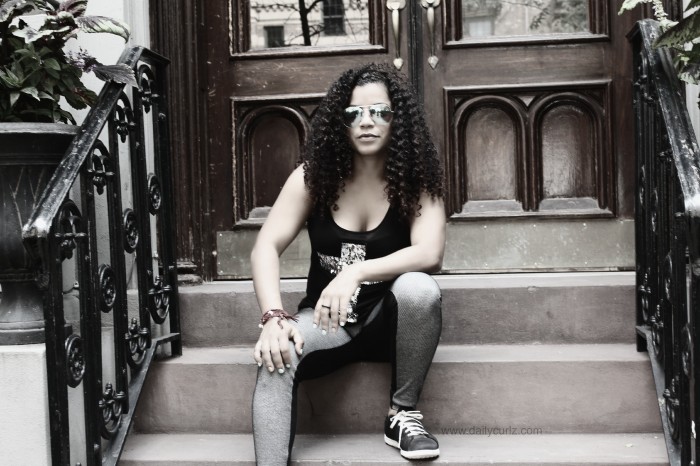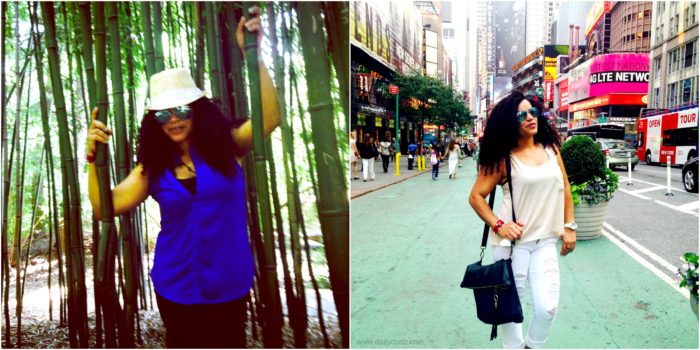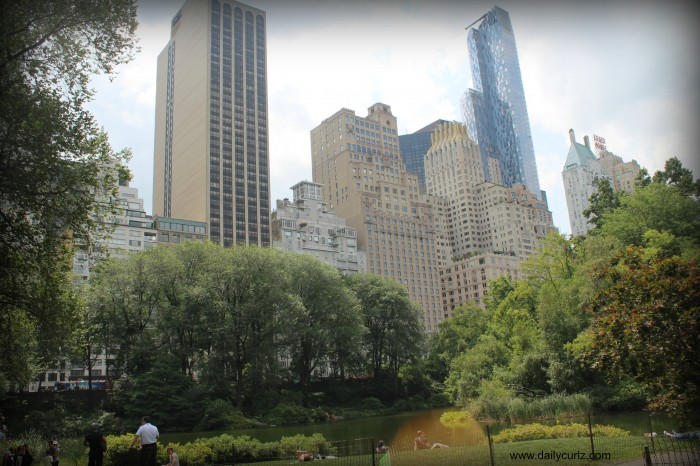 Summer is a great time to travel and explore. And since my last trip, I made a promise to travel light, and I must say that I did a pretty good job this time on my trip to NYC, just follow these 10 essential travel tips for a very successful trip:
Read other people's review about places and restaurants.
Update your social media status and let everyone know that you are traveling to that place, you will surprised of the connections/invitations/ tips you will get.
Pack light: this is the most difficult part for me, but I did it chicas: I packed leggings, skirts and super light blouses, as well as sample products.
Create an outfit or outfits that you like to wear when traveling in the summer. Pair each outfit with your favorite pair of undies . U by Kotex will help protect your favorite pair of undies and your cute travel outfit. From now on, when you travel you will have the confidence to wear whatever you want and you won't be throwing away your favorite pair of undies after the trip. Get your free sample HERE 
BB cream are a must: this type of product will save you a lot of space in your suit case, because bb cream does it all.
Bring your favorite perfume in a sample size, smell confident good and avoid ruining your big bottle of your favorite fragrance.
Samples and more samples, it is summer, so mosquitos bite and sun can ruin your vacation, I took with me the most amazing wipes form LA fresh
More essential: lightweight rolling wheelie suit case, a slim digital camera, Duct tape and ziploc bags.
Sleep it over: I love California,but all my destinations seem to be far, lol I found out that the best way to survive long plane trips is to sleep as soon as you get into the plane. Eat dinner, have a drink, put your blackout mask and sweet dreams.
HAVE FUN, and leave room for the unknown and the secrets that the city holds for you.
Español El verano es un buen momento para viajar y explorar. Y desde mi último viaje me hice una promesa a viajar ligero, y que más decir que hice un buen trabajo esta vez en mi viaje a Nueva York, y por eso te dejo estos 10 consejos para un viaje muy exitoso:
Leer las reseñas sobre los lugares y restaurantes que te gustaría visitar.
Actualiza tu estado en los medios sociales y que todos sepan que vas a viajar a ese lugar, te vas a sorprender de las recomendaciones e invitaciones que recibirás.
Empaca ligero, esta es la parte más difícil para mí, pero lo hice Chicas: empaqué leggings, faldas y blusas súper ligeras, así como muestras de productos.
Crea los outfits que te gustan y que no se te olviden el ponerlo con la ropa interior apropiada. U by Kotex te ayudará a proteger tus interiores favoritos. A partir de ahora cuando viajes, tendrás la confianza para usar lo que quieras y sin dañar tu ropa interior favorita. Obtenga tu muestra gratis AQUÍ 
Las cremas BB son un esencial para viajar ya que te ahorras mucho espacio en la maleta porque este tipo de productos lo hace todo.
Lleva contigo tu perfume favorito en tamaño de muestra, así te sentirás olorosamente confiada y evitaras un posible accidente con tu perfume de tamaño grande favorito.
Muestras y más muestras, es verano, así que los mosquitos  y el sol pueden arruinar tus vacaciones, me llevé las toallitas asombrosos de LA fresh que sirven como repelente y protector solar.
Más esenciales: Maleta lijera con cuatro ruedas, una cámara digital delgada, cinta adhesiva y bolsas ziploc.
A dormir: me encanta California, pero todos mis destinos están super lejos, así que ya se ha vuelto una costumbre para sobrevivir estos largos viajes el dormir todo el trayecto. Ceno (si hay un trago mejor, jejje) un protector para los ojos y a dormír se ha dicho.
Divierte y deja algo a la casualidad.