Hola chicas, I am back from my vacation (sad face) and while I was there I was trying a new hair product- new for us- JOHNSON'S NO MORE TANGLES® and I must say that I really like them, they smell delicious and help tremendously in the detangle process. But don't get my word for it, just enter the giveaway down below, after you read my beach hairstyle. 
During the summer months, while our children are in and out of the pool and beach, we have to make sure  to use hair products that nourish like JOHNSON'S NO MORE TANGLES®. In particular, the JOHNSON'S NO MORE TANGLES® detangling spray which helps you to comb and keep it off your face and free of knots and tangles.
JOHNSON'S® NO MORE TANGLES® regimen is formulated with hair conditioners that gently moisturize as they cleanse, to help hair grow, and these are the products I used to create a beach hairstyle:
 Step 1: JOHNSON'S® NO MORE TANGLES® Shampoo & Conditioner (thick/curly hair) leaves hair beautiful
and easy to manage
 Step 2: JOHNSON'S® NO MORE TANGLES® Leave In Conditioner controls wild frizz and
tangles for silky, shiny hair
 Step 3: JOHNSON'S® NO MORE TANGLES® Detangling Spray instantly unlocks stubborn
knots in wet or dry hair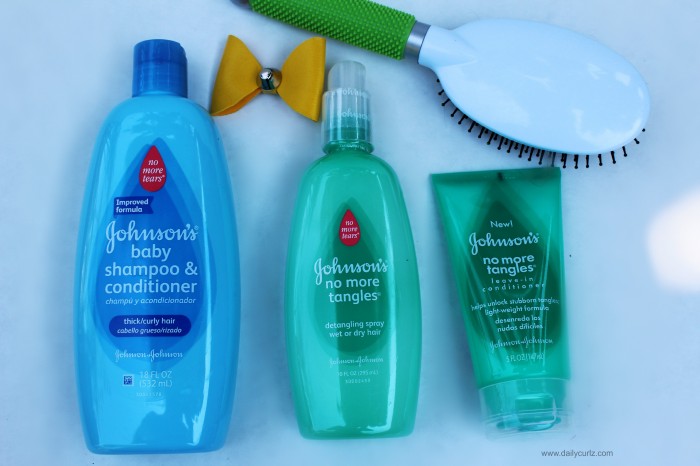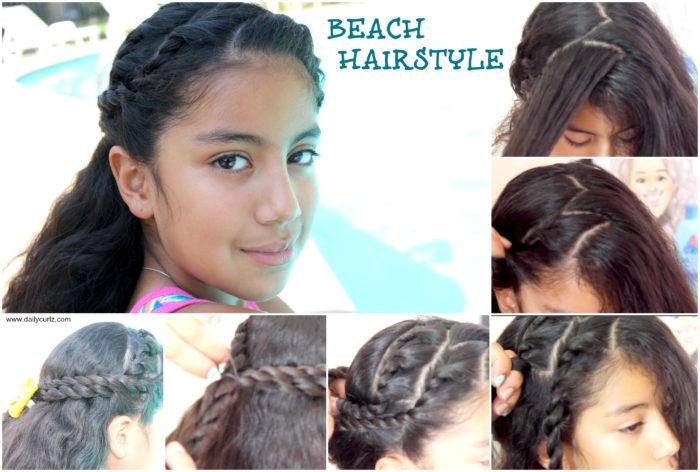 Wash and detangle hair.
Create four flat twists in the front
Spray No more tangles detangling spray as needed.
Secure in the back and add a beautiful bow. 
Now try for yourself these amazing products, three winners, open to US only
a Rafflecopter giveaway

Post in collaboration with JOHNSON'S BABY   all opinions and pictures are my own.
Español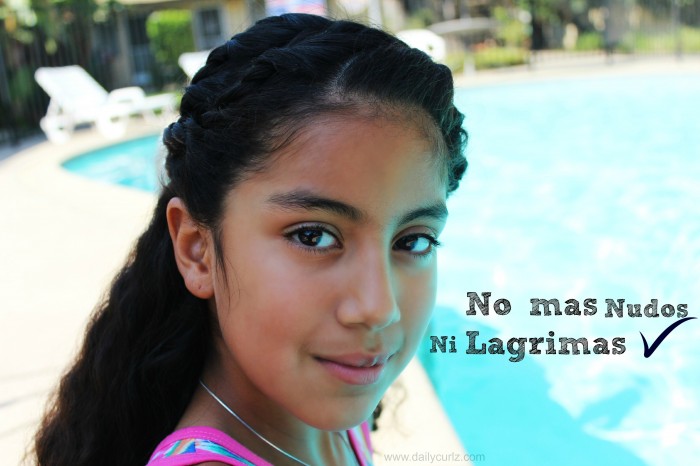 Hola chicas, estoy de vuelta de mis vacaciones (cara triste) y mientras estuve allí, yo estaba tratando unos  nuevos productos para el cabello- nuevos para mi por lo menos-  JOHNSON'S NO MORE TANGLES®– y tengo que decir que realmente me gustan, huelen delicioso y ayudan enormemente en el proceso de desenredado. Pero no me crean a mi, y entren al concurso de  arriba para que traten por ustedes mismas, después de leer este articulo y ver mi video.
Durante los meses de verano, mientras nuestros hijos están dentro y fuera de la piscina y el playa, tenemos que asegurarnos de utilizar productos para el cabello que nutran como JOHNSON'S NO MORE TANGLES®. En particular, el spray desenredante que ayuda a peinar y manterner el cabello de las princesas fuera de la cara, libre de nudos y enredos.
JOHNSON'S® NO MORE TANGLES® está formulado con acondicionadores para el cabello que hidratan suavemente a medida que limpian, para ayudar el crecimiento del cabello sano, y estos son los productos que he utilizado para crear este estilo playero: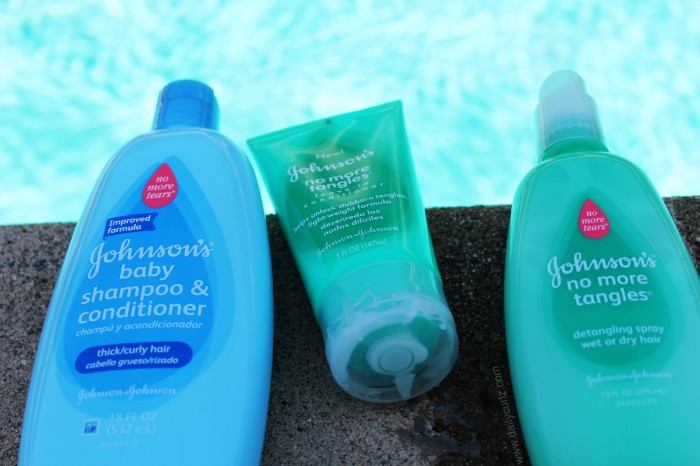 Paso 1: JOHNSON'S® NO MORE TANGLES® Champú & acondicionador (cabello grueso/rizado) deja el cabello hermoso y fácil de manejar
Paso 2: JOHNSON'S® NO MORE TANGLES® Acondicionador sin enjuague controla el cabello encrespado y enredado proporcionando un cabello sedoso y brillante
Paso 3: JOHNSON'S® NO MORE TANGLES® Spray desenredante desata los nudos difíciles instantáneamente en el cabello mojado o seco
Para el estilo, solo mira el video y no te olvides de suscribirte y entrar al concurso del widget de arriba.