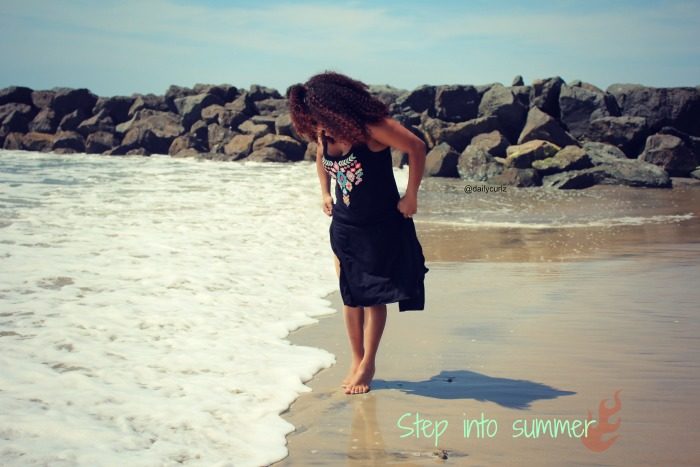 Are you ready for summer fun? I know I am, specially after following these 4 steps to head into summer.
Step 1 – Exfoliate Your Skin!
Transform dry winter skin into soft summer skin (and I mean your whole body) without forgetting your face for a brighter and more youthful looking complexion.
Step 2 – Get that Glow!
Once exfoliated, build a natural looking bronzed-glow by applying Josie Maran Argan Liquid Gold Self Tanning Oil to your skin in circular motions. I love to use this specially on my legs, which look more white than the rest of my body, it is super hydrating and one of the best sunless tans you can get.
Step 3 – Create Beachy Waves!
Start off with clean hair, seal in the moisture with an all natural hair oil followed by a leave-in conditioner and your favorite curl smoothie or gel. Then make braids no bigger than two inches. Let them dry, you can use a bonnet hair drier, a diffuser, or simply make your braids at night and unbraid them in the morning making sure that they are completely dry.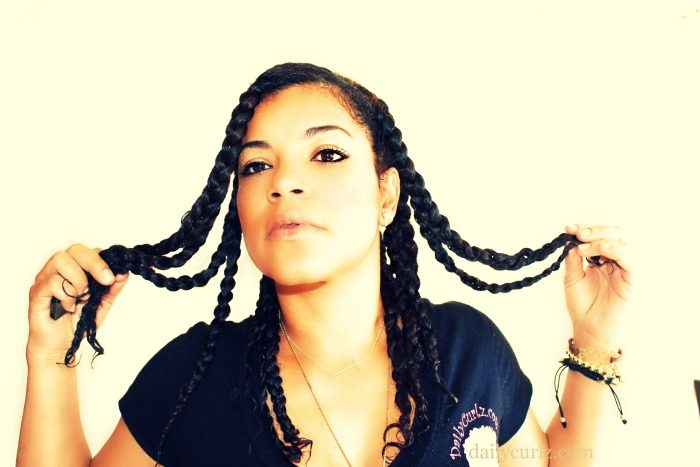 Step 4 – Treat your Feet!
Moisturize rough calluses and heels by applying Burt's Bees Peppermint Foot Lotion to the tops and soles of feet. Then, choose a nail polish that screams summer.
Español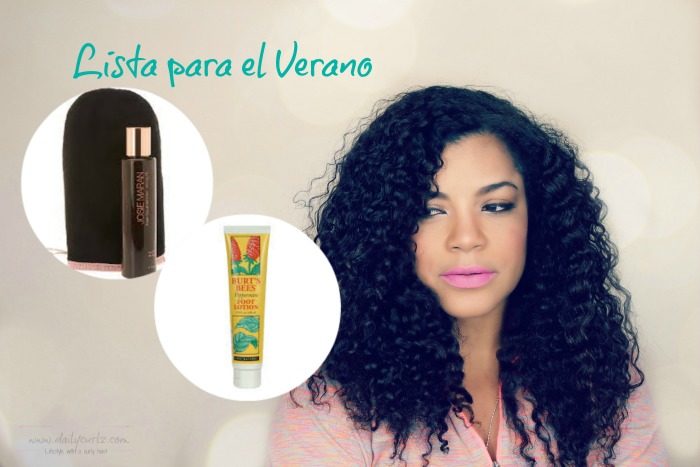 ¿Estás lista para la diversión del verano? Yo si que lo estoy, especialmente luego de estos 4 pasos que comparto con ustedes..
Paso 1 – Exfoliar tu piel!
Transforma tu piel seca de invierno en una piel suave lista para el verano (y me refiero a todo el cuerpo) sin olvidar tu cara para una tez más brillante y más joven.
Paso 2 – Consigue un resplandor!
Una vez exfoliada tu piel, deberas buscar recuperar ese resplandor o bronceado natural, me encanta el  Josie Maran Argan Liquid Gold Self Tanning Oil, solo lo aplicas con movimientos circulares, me encanta lo humectante que es y el look bronceado sin sol que le da a la piel. Lo uso especialmente en las piernas, que lucen mas blancas que el resto de mi cuerpo luego de llevar pantalones largos después de varios meses.
Paso 3 – Crea ondas playeras
Comienza en un cabello limpio y húmedo, luego sella la humedad con un aceite ligero, seguido de una crema sin enjuage y una crema definidora de rizos o gel según sea tu preferencia. Luego has trenzas de aproximadamente 2 pulgadas y deja secar completamente ya sea con un secador o al aire libre. Destrenzar una vez que estén bien secas y disfrutar unas ondas playeras naturales.
Paso 4 – Mima tus pies!
Hidratar callos ásperos y talones aplicando Burt's Bees Peppermint Foot Lotion en todo el pie. Luego es solo cuestión de elegir un esmalte de uñas que te haga sentir que el verano ya esta aquí.