This is a compensated campaign in collaboration with Gallo Family Vineyards and Latina Bloggers Connect.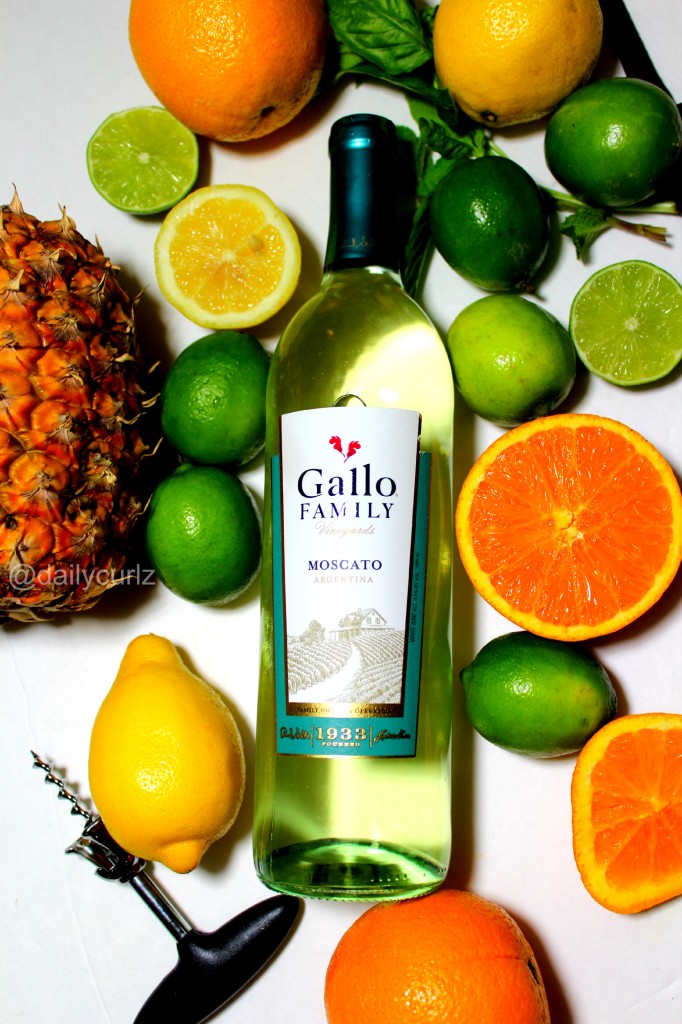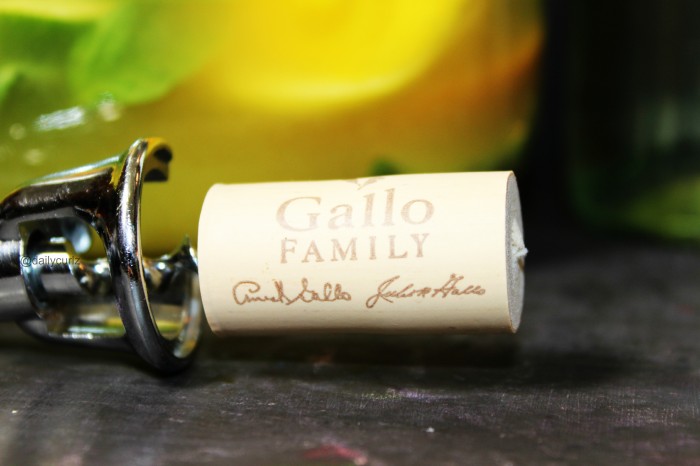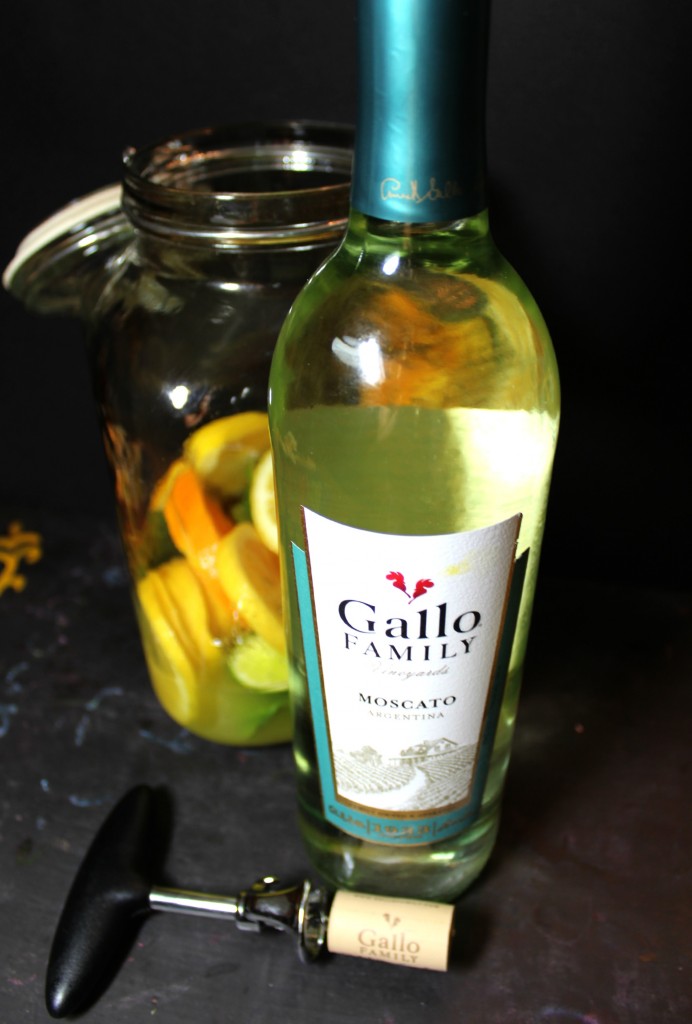 Last May 9 was Moscato day, how cool is that?, I found out about it via twitter and there it was my "prefect" motive to say cheers and have a glass of Moscato, lol. You may all already know by now about my wine fascination, I prefer red wine, but during hot summer months, I like to drink Moscato, specially to mix it up with some seasoned fruit for a girls night out at home or for a celebration like the 4th of July.
Moscato is the deliciously sweet wine varietal that has everyone talking and Gallo Family Vineyards makes three deliciously sweet Moscato wines.
The Original White Moscato features tasty peach flavors.
The Pink Moscato has notes of aromatic orange blossom.
The Red Moscato has a yummy red berry finish.
The fruit forward style of Moscato makes it the perfect compliment for summer entertaining and to mix it up. You can either enjoy it on its own; pair it with spicy dishes using chilies and peppers, serve it along with different types of cheese or use it as a cocktail base to either prepare a classic or to makeup one of your own; and if you need some inspiration, check my citrus Moscato Sangria.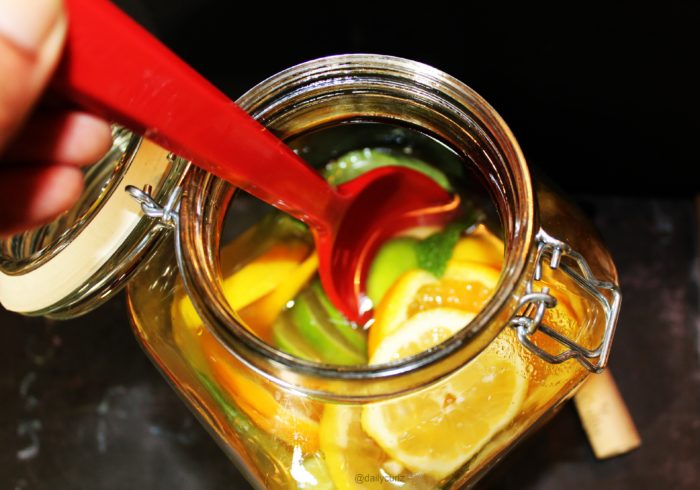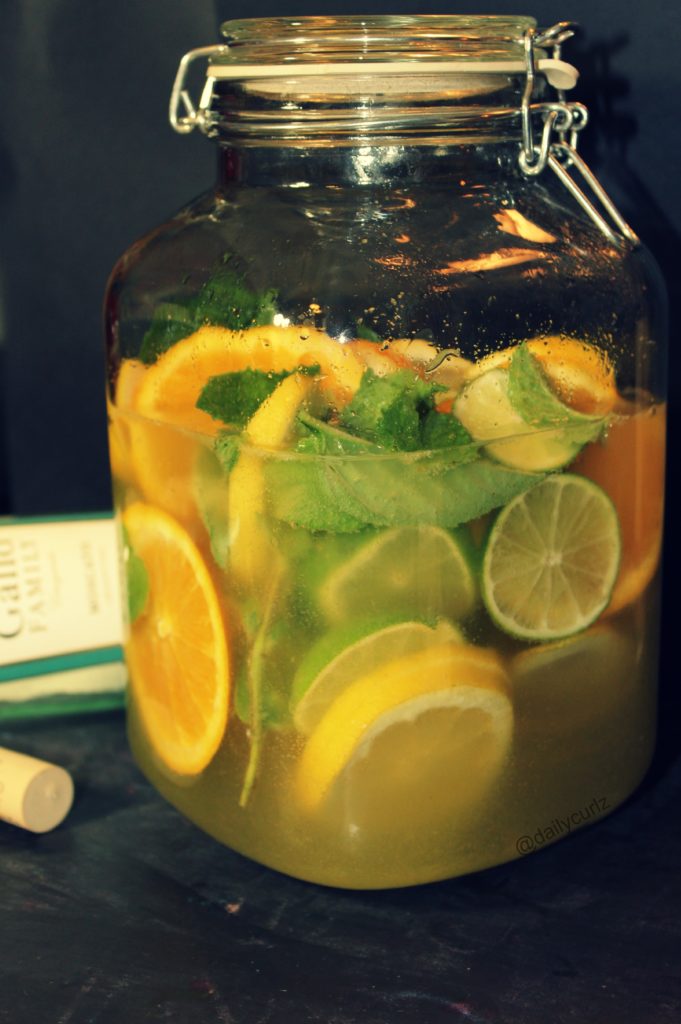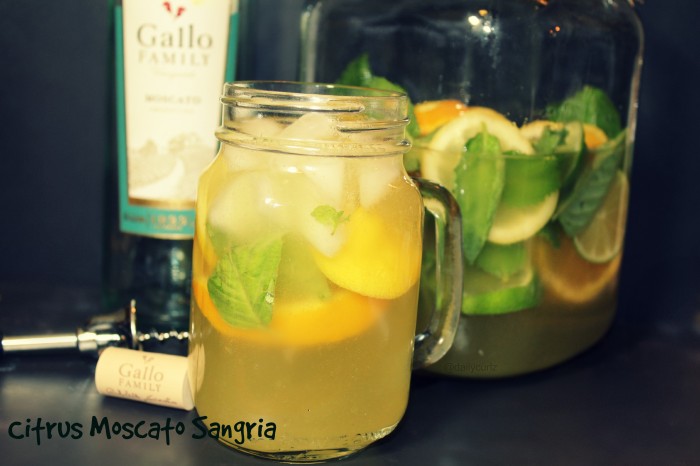 Ingredients:
1 cup pineapple juice
1 cup sparkling water
1 Bottle of Gallo Family Vineyards White Moscato
3 oz Brandy
1/4 of fresh mint
1/3 cup of fresh basil
2 lemons
2 limes
1 orange
Clean and cut the lemons, limes and oranges, add it to a Jar, then clean and add the basil and mint followed by the Brandy, pineapple juice, Gallo Family Vineyards White Moscato and sparkling water, mix and enjoy with ice.
Note: Do not mix it over night, the oranges and lime may add a bitter taste to the Sangria, So my recommendation is to drink it the same day.
Let me know if you are planning on Mix It Up with Moscato for the 4th of July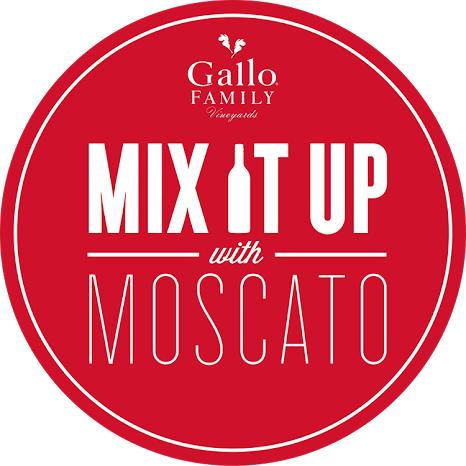 The Gallo Familly around the web: Website- www.GalloFamily.com  Twitter- www.twitter.com/GalloFamily  Facebook: www.facebook.com/GalloFamilyVineyards
Instagram: www.instagram.com/GalloFamily
Español
El pasado 9 de Mayo fue el día del Moscato, ¿No es genial?, me enteré a través de twitter y asi conseguí mi motivo perfecto para decir ¡salud ! y tomar una copa de Moscato, lol.  Ya ustedes saben que soy amante del buen vino,  yo prefiero el vino tinto, pero durante los meses de verano, me gusta tomar Moscato, especialmente para mezclarlo con un poco de frutas de temporada para una noche de chicas en casa o para una celebración como la del 4 de julio.
El Moscato es una combinación  deliciosa y dulce que tiene a todos hablando y Gallo Family Vineyards hace tres vinos Moscato deliciosamente dulce
The Original Moscato Blanco con un deliciosos sabor de durazno.
El Moscato Rosa con notas de azahar.
El Moscato Rojo tiene un acabado de frutos rojos muy rico.
El estilo frutal del Moscato lo convierte en el complemento perfecto para el verano. Lo puedes disfrutar solo, como acompañamiento con platos picantes con chiles y pimientos, servirlo junto con diferentes tipos de quesos o utilizarlo como base de cócteles para preparar un clásico como la sangria o para tu propia creación. Y si necesitas un poco de inspiración aquí te presento esta rica Sangria cítrica con frutos de la temporada, especial para el 4 de Julio.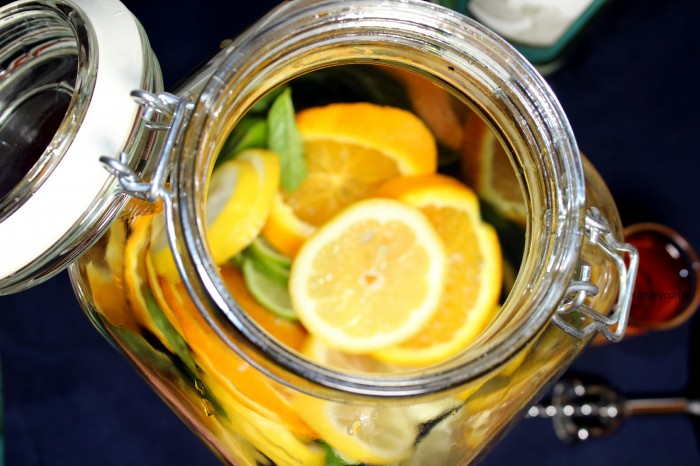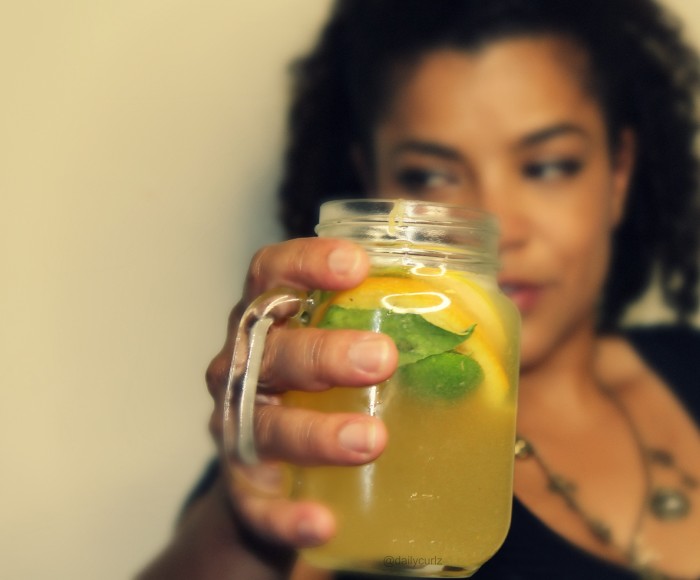 Ingredientes:
1 taza Jugo de piña
1 taza de agua carbonatada
1 Botella de Gallo Family Vineyards Moscato Blanco
3 oz Brandy
1/4 de menta fresca
1/3 taza de albahaca fresca
2 limones verdes
2 limones amarillos
1 naranja
Limpiar y cortar los limones verdes y amarillos y  las naranjas, agregar a una jarra, después limpiar y agregar la albahaca y la menta seguido por el brandy, jugo de piña, el Moscato Gallo Blanco de Gallo Family Vineyards  y agua carbonatada, mezclar y disfrutar con hielo.
Nota: No dejar reposar durante la noche, las naranjas y los limones pueden añadir un sabor agrio a la sangría, así que mi recomendación es tomar el mismo día.
Cuales son tus planes para el 4 de Julio? te gusta mezclar bebidas divertidas como esta?
La familia Gallo en toda la ret: Website- www.GalloFamily.com – Twitter: www.twitter.com/GalloFamily Facebook: www.facebook.com/GalloFamilyVineyards
 -Instagram: www.instagram.com/GalloFamily