FoxyMango
is a site  dedicated to natural and organic ingredient products for skin, and textured, curly hair care. I am totally in love with this Renewed site and here are my reasons why:
1.- You can find multiple natural and organic brands for your hair and skin care needs in one simple click.
2.- The site is run by a natural hair chica that struggled herself with damage and chemical relaxed hair, so she created this site with products she knows works for our skin and hair type. -We will never sell anything in the shop that we wouldn't feel comfortable using on our own bodies or recommending to our family and friends.- they say 
3.- The terms "natural" and "organic" are thrown around a lot and it can be confusing to know what's what. We see those terms this way –
FoxyMango
uses "organic" to mean products or ingredients that have been certified as organic by the USDA or other recognized, well-known organizations; and they use "natural" to mean ingredients found in nature.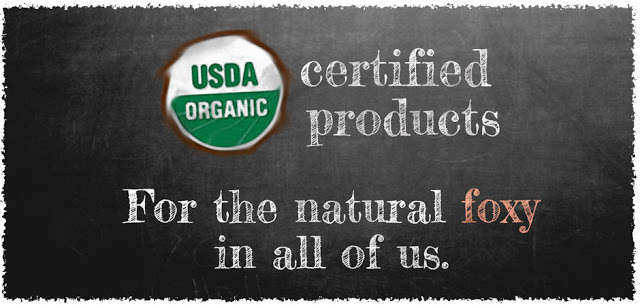 4.- In 
FoxyMango
 they read every label and research every ingredient in an effort to bring you more nature and less chemicals, they provide a full ingredient list for every product, as well as ingredient explanations, so you know what you are buying. 
5.- They are sponsoring amazing giveaways just in time for back to school, yesss… If you can't wait to win the giveaway or if you saw something you wanna try, ( the Orange Thyme Tropical Sunrise Soap is to die for ) use this code DAILYCURLZ10 and it is good for 10% off all orders Aug. 26 through Sept. 8.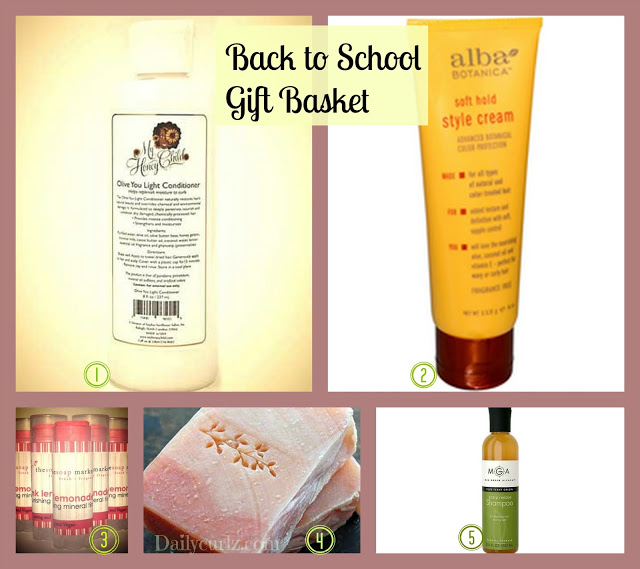 (1) MyHoneyChild Olive You Light Conditioner
(2) Alba Botanical Soft Hold Style Cream
(3) The Soap Market Pink Lemonade Lip Tint
(4)Orange Thyme Tropical Sunrise Soap
(5)Max Green Alchemy Scalp Rescue Shampoo
Just Follow the Raflecopter widget below, Open to US only from August 26 to September 2nd
a Rafflecopter giveaway

This post is in collaboration with FoxyMango.com to promote their new website, all opinions are my own.
FoxyMango
es un sitio/ tienda dedicada a productos con ingredientes naturales y orgánicos para la piel, y, cuidado del cabello rizado. Estoy totalmente enamorada de este renovado sitio en el internet y aquí están mis razones:
1 -. Puede encontrar varias marcas naturales y orgánicos para el cabello y el cuidado de la piel en un simple clic.
2 -. Este sitio está diseñado por una chica de pelo natural que luego de varios daños con productos y alisados, creó este sitio con los productos que ella conoce y sabe que son buenos para nuestra piel y tipo de cabello. -Nunca vamos a vender cualquier cosa en la tienda que no nos sentiríamos cómodos usando en nuestro propio cuerpo o en nuestros familiares y amigos -. Dicen
3 -. Los términos "natural" y "orgánico" tienden a ser confusos, ya que se usan sin ningún control .  
FoxyMango
 usa el termino "orgánico" solo en  productos o ingredientes que han sido certificados como orgánicos por el USDA y otras reconocidas organizaciones, y utilizan el término "natural" en el sentido de ingredientes que se encuentran en la naturaleza.
4 -.
FoxyMango
lee todas las etiquetas e investiga todos los ingredientes en un esfuerzo para lograr que más productos naturales y menos productos químicos, proporcionan una lista completa de ingredientes para cada producto, así como explicaciones de cada uno, para que sepas lo que está comprando.
5 -. Y que mejor razón, para quererlos que este maravilloso concurso que están patrocinado, Siiiii.. Y si no puedes esperar para ganar el sorteo, o si has visto algo que quieres probar, (el jabón 
Orange Thyme Tropical Sunrise 
 es para morirse) utiliza este código DAILYCURLZ10  para un 10% de descuento en  órdenes hechas del 26 de agosto al 8 de Sepetiembre.
Ganaras: 
(1) MyHoneyChild Olive You Light Conditioner (acondicionador)
(2) Alba Botanical Soft Hold Style Cream (crema sin enjuague)
(3) The Soap Market Pink Lemonade Lip Tint (protector labial con color)
(4)Orange Thyme Tropical Sunrise Soap (Jabon)
(5)Max Green Alchemy Scalp Rescue Shampoo (shampu)
Sólo tienes que seguir el widget Raflecopter (Arriba), Solo para EE.UU.  desde 26 agosto al 2 septiembre
Este post es en colaboración con FoxyMango.com para promover su tienda en linea, todas las opiniones son mías.