ufff The past few days were unbelievable and unforgettable, I was at BeautyCon LA Saturday, August 24, with an event at Youtube Space on Thursday the 22 and  The Platform VIP party Friday the 23. It was amazing to connect with so many talented bloggers and vloggers as well as fans and friends. I had my doubt if I would go or not, but thank God I did, because this was a truly well done and organized event. The founder
+Marina Curry
 is the most talented and ground to earth person I have ever known.  The sponsors did a magnificent job, thanks for all the goodies and good retail prices, so the public can get their favorite items. Beautycon annual event gathered together stylists, celebrities, fans and beauty gurus in one place "Sirens Studios" at Hollywood and some fans waited in line for about 3 hours to get in, and guest what? It was worth it.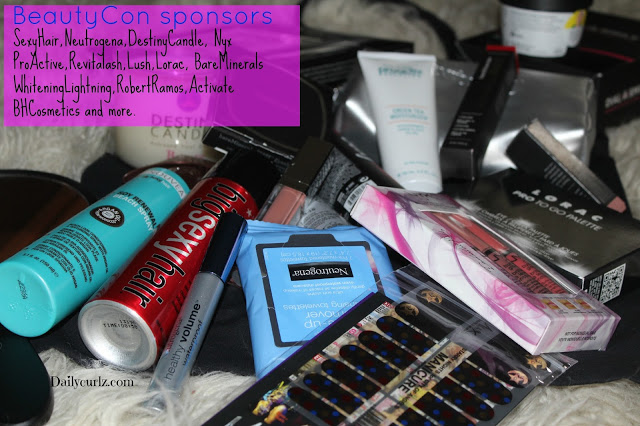 What did I wear? On day one I didn't take a picture, I was so scared for the one hour and 30 minute drive ahead of me, that I couldn't 🙂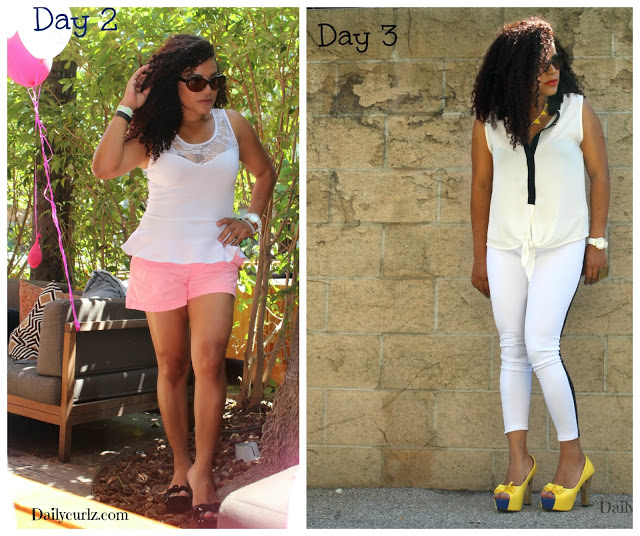 1)blouse-Marshall,Old Navy shorts,Andrea shoes,watch t+j design,thrifted sunglasses.
2)blouse-target,leggings-burlington,shoes-davideal.com,necklace-Old Navy.
On my hair: I shampooed with curlsUnleashed shampoo, Deep conditioner (Hi*pro*pac intense protein treatment), Style ( dailycurlz oil mix, Beautiful texture leave-in conditioner and Camille Rose Moisture milk). At night I used the pineapple method and used the beautifultexture leave-in every day  to moisture my hair.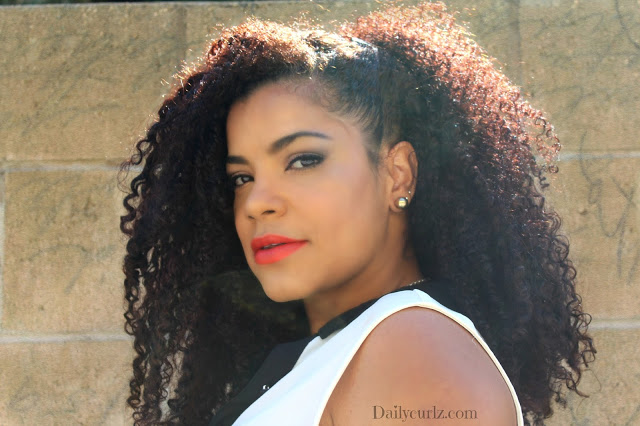 And there is no beauty event, without curly girls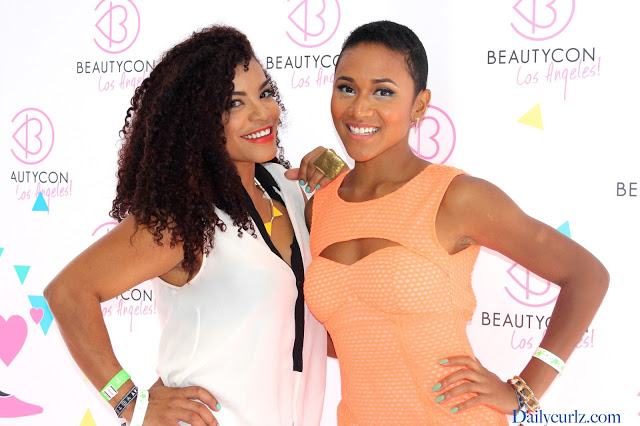 ShamelessMaya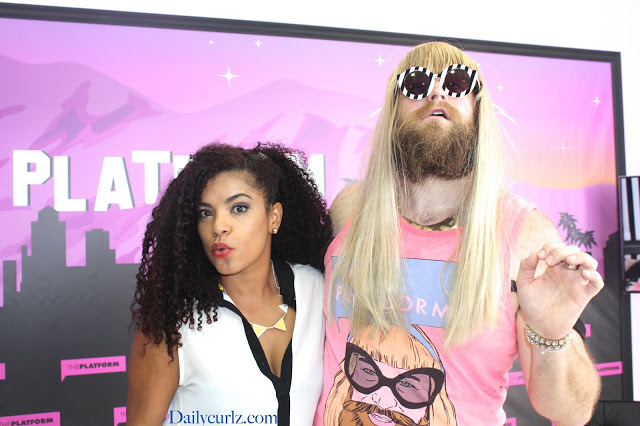 Me and P'trique lol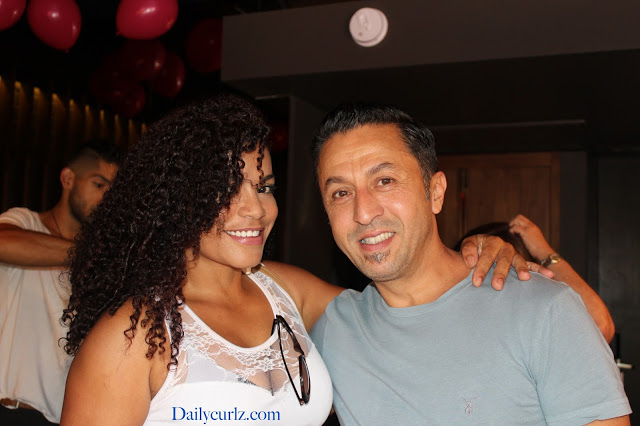 The amazing Robert Ramos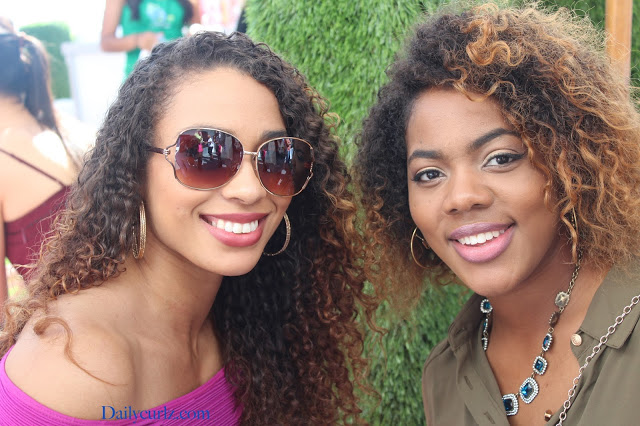 The NYX face award was one of the most anticipated events at beautycon, where 6 chicas from youtube competed to be the next NYX face, and win $25,000, this event had me in tears for all the contestants stories and talents, the winner was start2finishmua.
Follow me on Instagram and Twitter, for unique original pictures and information of events and my daily routine. 
Instagram : @dailycurlz