Af've followed me for quite some time, you already know that I do straighten my hair once in a while, and if you are new in this blog, please see pictures of the rare times I do straighten my hair below, before I tell you my 5 reasons why I don't straighten my hair often. Each picture is one year apart from the next one.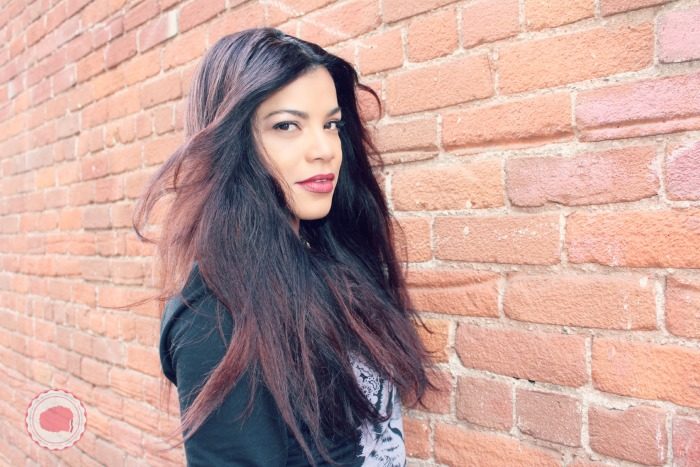 Just writing this post, I realized that I have just straightened my hair 3 times, OMG, lol unless I am missing a picture which I doubt. Why don't I do it more often?
I am trying to get a point. I truly believe that versatility is beautiful and I also believe that it is your hair and you do whatever you want with it. But the natural hair community among Latinas is relatively new and we grew up believing that curly hair is not acceptable in certain social events. For that reason I have never straightened my hair for special events like weddings , quinceañeras, party etc. I am not saying it's bad, I'm just saying that I don't it. And if I don't do it for special events, I definitely won't do it everyday, because…
Ain't nobody got time for that. To be honest, I don't have the time to spend one hour straightening my hair; I just have better things to do.
Straight hair + exercise = total mess. I'm trying to live a healthy life that includes regular exercise and we all know that once our curly hair sees water (or sweat) while it's straight, our style is pretty much ruined. Why waste my time? being unhealthy because of my hair? No thanks, not any more.
I think I love the attention my hair gets. Well, I do, what can I say? I don't need to explain it, I enjoy all the questions, comment and looks.
Because I love my curly hair. Yes that's it, I love my curly hair, so I don't need to straighten it. I love the way it looks when its frizzy, I love it when it's flat, when its big, I love it..
Why am I writing this post? every time a person asks me why I don't straighten my curls, I will send them to read this post, lol…
List of my favorite products to straighten my hair: HERE 
Español
Si yo tuviera un dólar cada vez que alguien me pregunta si alguna vez me lacio el cabello o que si no lo hago a menudo, seria rica- bueno, talvez no rica, pero ya saben que un poco de exageración no le hace daño a nadie, lol – Si me sigues desde hace bastante tiempo, ya sabes que en realidad si lo hago de vez en cuando, y si eres nueva en este blog, solo chequea las fotos de arriba, antes de seguir con mis razones por la cual no o hago muy a menudo.
Escribiendo este articulo me doy cuenta de que solo lo he hecho como tres veces, aunque de seguro que se me pasó alguna foto. ¿Por qué no lo hago más a menudo?
Quiero demostrar que el cabello rizado es apto para todo evento. Me encanta la versatilidad y creo que es tu cabello asi que has con el lo quieras. Pero en mi caso y como influencer quiero demostrarle a las otras chicas del cabello rizado que nuestro cabello es hermoso y apto para todo tipo de evento. Por esa razón no me lacio el cabello para ocaciones especiales como boda, quinceañera, fiestas, etc.. Y si no lo hago para eventos espciales, mucho menos para el dia a día, porque…
Nadie tiene tiempo para eso. Para ser honesta, no tengo el tiempo para pasar una hora o mas con una plancha para lograr un cabello lacio; tengo cosas mejores que hacer.
Cabello lacio + ejercicio = desastre total. Estoy tratando de vivir una vida saludable que incluye ejercicio regular y todas sabemos que una vez que nuestro cabello rizado ve agua (o sudor), el estilo lacio se arruinó. ¿Por qué perder el tiempo? No vivir una vida saludable por mi cabello? No, gracias, no más.
Creo que me encanta la atención. Bueno, qué les puedo decir? Yo no necesito explicarlo, disfruto todas las preguntas, comentarios y miradas que atrae mi cabello rizado.
Porque amo a mi cabello rizado. Sí eso es todo, me encanta mi cabello rizado, así que no necesito llevarlo lacio para sentirme bien. Me encanta la forma en que se ve cuando esta frizz, me encanta cuando esta grande o pequeño, simplemente me encanta.
¿Por qué estoy escribiendo este post? para cuando me pregunte enviarlos a leer este articulo  jajaja …
Lista de mis productos favoritos para cuando lo llevo lacio: AQUÍ