Este articulo esta disponible en: Español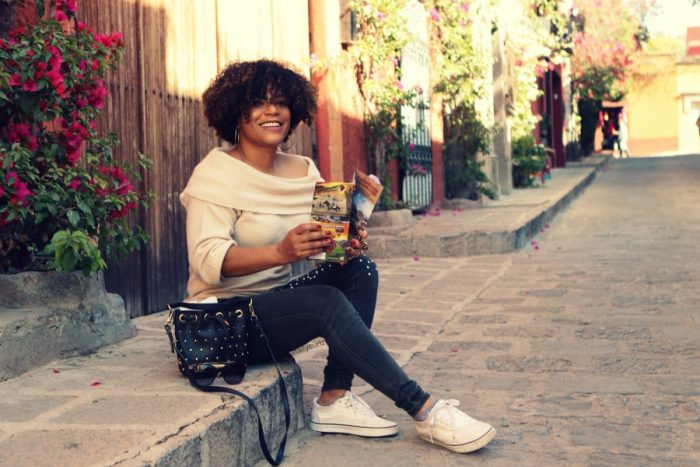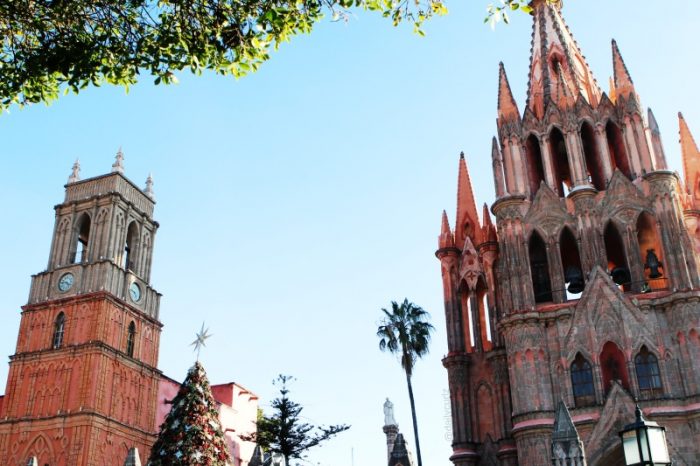 San Miguel de Allende is a small town in Mexico, about 170 miles from Mexico City with a stunning Spanish colonial architecture; it's awarded the best city by Travel Leisure. When we booked our familly trip to Mexico, I knew I had to visit this city, so we took a flight from the Tijuana airport to Mexico City, which by the way, was a lot cheaper than departing from LA. The new cross border express, only available to travelers,  was a great service to pass from the US to Tijuana and viceversa.
We spent 4 days in Mexico cityMexico city, then we rented a car and drove to San Miguel De allende. A beautiful and safe road, but with a lot of tolls which added to the travel cost, but we didn't care, we were too excited to get to best city of the world.
Where to stay: it is very important that you understand this, this city is very popular, which means that in order to get the hotel you like, you need to make a reservation as soon as possible.. I started looking for a hotel 2 months before my stay and I couldnt find the one I wanted. There are many boutique hotels and I visited a few of them and I must say that they are beautiful, but they only have 6-10 rooms.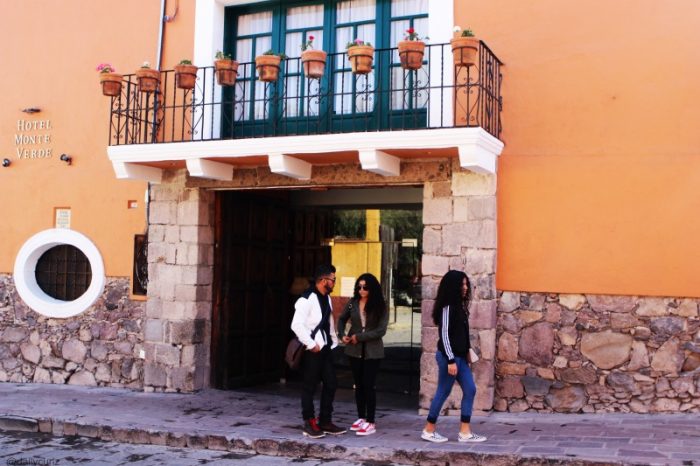 I stayed at Hotel Monte Verde. I liked that it was affordable, included breakfast, inlcuded parking, and it was like a 10 minute walk to and from the center of the city.
I didn't like that the breakfast options was limited to only two things : eggs ( made different ways ) and chilaquiles, if you stay more than 2 days, you will be tired of the same menu. On that note, the taste is amazing. However, they don't have good costumer service, plus I think they turn off the hot water at night, so don't try to take a bath later at night or early in the morning.
Try these ones (I visited them and loved them )
El meson hotel -lounge www.hotelmeson.com
Casa del Rector hotel boutique www.casadelrector.com
Grupo Lavfra (varius hotels boutique ) www.lavfra.com
Amatista Hotel Boutique www.lavfra.com
Eat.. San Miguel de Allende has a very exquisite and evolving cuisine where you can notice the influence of new chefs from different parts of the world. I will make two recomendations here, but to be honest I recommend just walking through the amaizng city streets, check the menus, and stop whereever you feel like it, I promise you won't be disappointed, plus this allows to you plan according to your budget as you are seeing the menu beforehand.
Jacinto 1930: very good and cute restaurant. A modern touch to the traditional streets of San Miguel De Allende, amazing drinks and food. Cons: tiny portions and expensive, if your budget is not tight, I totally recommend it. See my review on Yelp 
El tres: this is a restaurant inside the Meson boutique hotel. We passed by in the afternoon, and tried cocktails and came back again for dinner. Beautiful decor.
Casa 1810
And some others that I don't remenber.
Tours. Try a Four wheel tour "Cuatri-rent" a guided tour by some rural communities of San Miguel de Allende. This was super fun and one of the best four wheel tours I have ever tried. We stopped at historical sites like the Indian Chapels route, strolled down Rio Laja, saw the beautiful landscapes of Sierra, reached our destination at the Sanctuary of Atotonilco, and Cultural Heritage. We did the one at www.cuatrirent.com 
We also did the Tranvia tour but we didn't actually like it, it is however, a good way to know the points of interest to have an idea on where you want to actullay visit. You sign up on Pepe Llanos street. Don't worry about remembering this name, just ask for the tranvia and anyone will show you the way.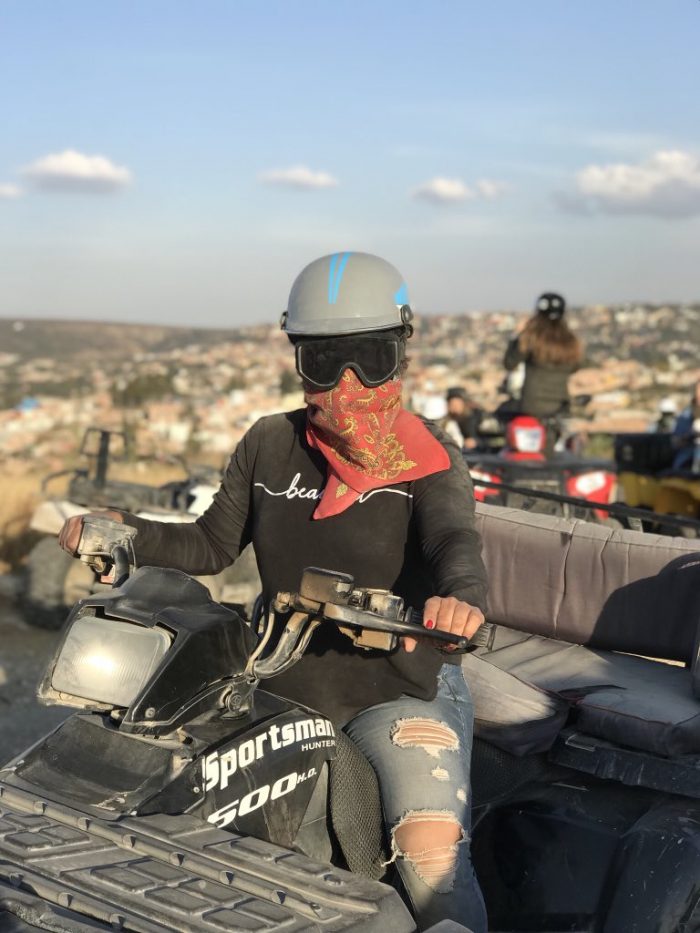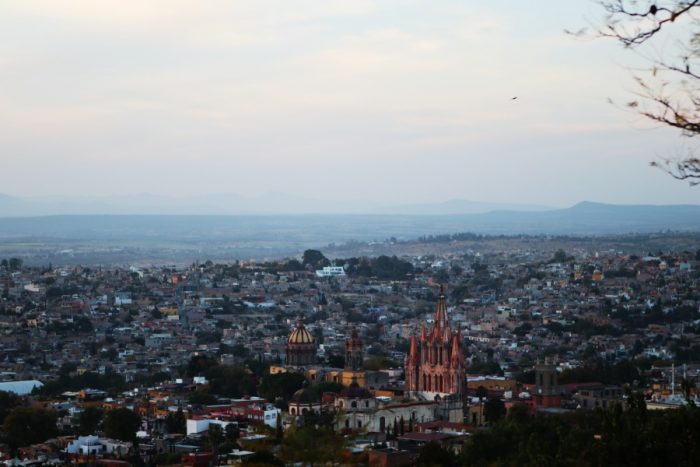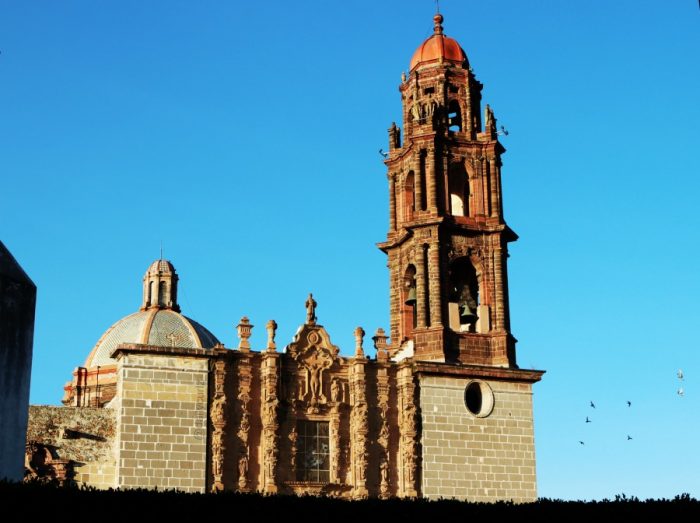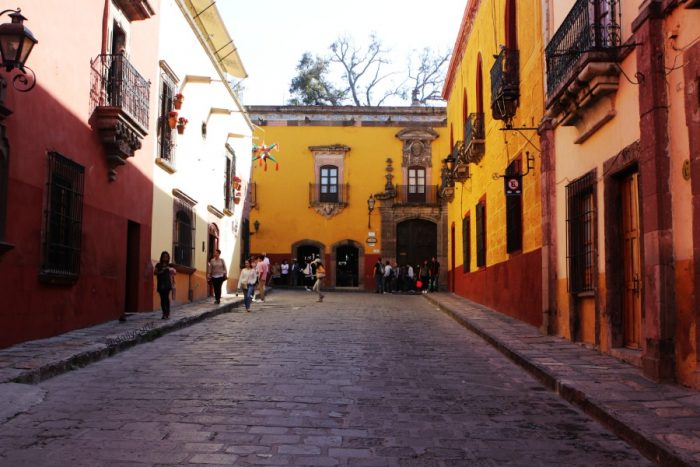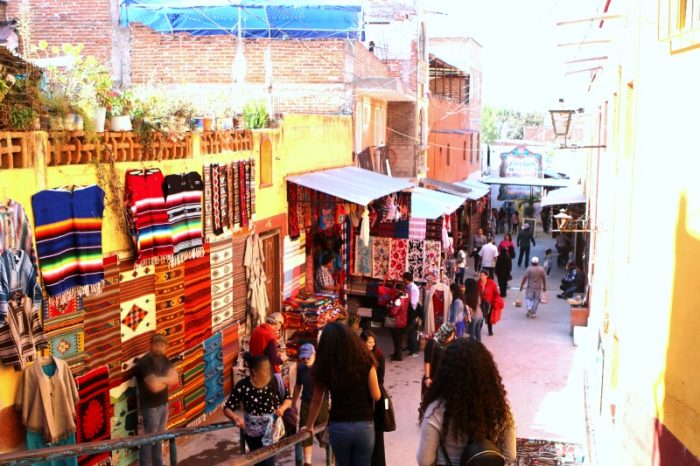 To see:
Don't forget the Mirador: a beautiful view; go walking or take the city tour bus. It is a nice overall view of city that you will enjoy. Avoid taking vehicle for this or any other destination during your stay, the streets are very narrow and the traffic is horrible.
The zocalo: this place alone is worth the visit! It is over the top beautiful. Keep in mind that it is crowed, but just walk down any street to get away from the other tourists and find amazing hidding gem places.
The churches and parroquias will take your breath away, they are beautiful and full of history.
Just get lost in the streets! I could write pages and pages about San Miguel de Allende but you actually don't need anything more than getting lost in any street and discovering museums, churches, art galleries, restaurants, stores, and more.
The weather: I was here in December, so I am just talking about what I know, the weather was just perfect and hot during the day, and chilly during the night.  Some locals told me that this weather is almost all year round. If you are walking around the whole day and plan to stay till night, DO NOT forget your sweather. And speaking of clothes, try to take really nice ones, because I noticed that people dress up really nice there.
Night time: there are some bars for that night experience like DUKE and some others, but I can't comment on that because I was with my family and didn't experience any, but mainly becuase I was tired of walking all day.
San Miguel de Allende is a magical town, I only have one regret: we should've stay longer..
SaveSave
SaveSaveSaveSave
SaveSave
SaveSave
Este articulo esta disponible en: Español