I participated in an Influencer Activation Program on behalf of Influence Central for Ame & Lulu. I received product samples to facilitate my review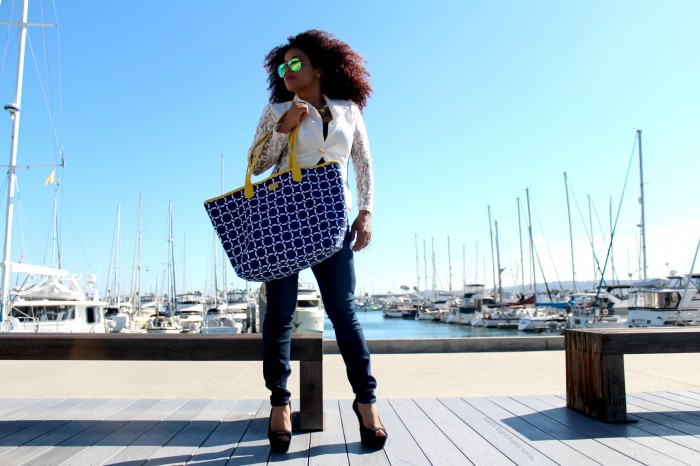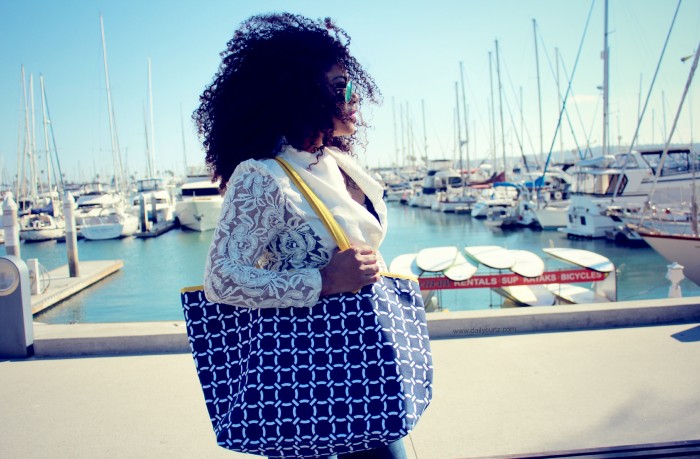 Accessories for an active lifestyle is my kind of thing, I really admire those women that can cruise around their day with a tiny little bag, I need a big one, one that is classy, colorful, stylish, preppy, and all American, and I found just that in Ame & Lulu Easy Tote. My busy on-the-go lifestyle often requires me to carry belongings from an event, a workout outside, picking up the girls from school, go out to with friends, and that chicas, requires a functional bag where I can carry my laptop and electronic devices or even a change of outfit or shoes.
This beautiful Ame & Lulu tote has a gorgeous pattern that totally represents me and my style; fun and colorful, I love that it comes with a matching essentials insert and Key Pouch to complement my look. Ame & Lulu accessories are just perfect for you, if you're like me and have an active life and need a bag that goes with it but at the same time hates the way sport bags look. If you change your outfit, Ame & Lulu tote bags will change with you, from a business meeting where you need to carry your laptop to a sunday at the beach with your kids. Ame & Lulu is resistant and you can pretty much find a pattern that fits your lifestyle.. check it out here.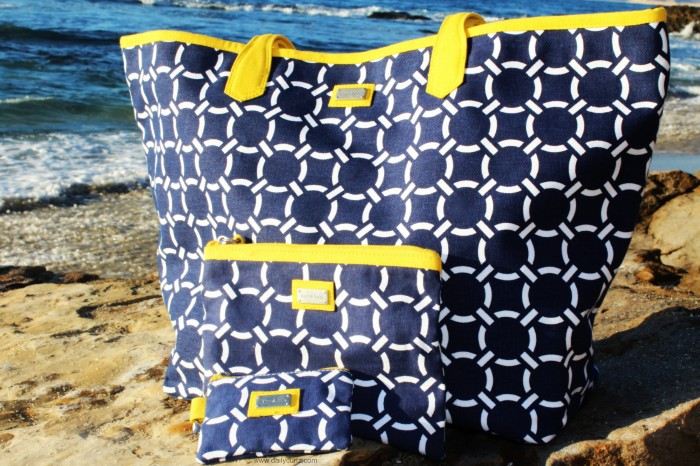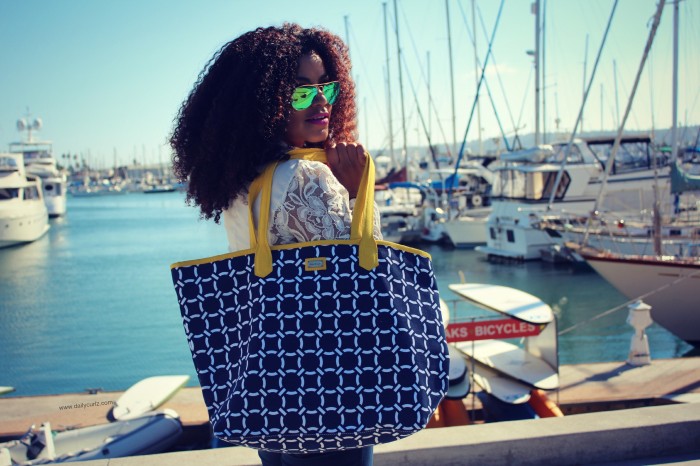 My outfit:  Tote bag:Ame&Lulu – Blazer: Yesfor.com – Jeans: Lucky Brand – Shoes: Qupid – Sun Glasses: Ray Ban 
Español
Participo en un programa de Influencer para Influence Central y  Ame & Lulu. He recivido muestra de producto para facilitar este articulo. 
Mi outfit: Bolso: Ame&Lulu – Blazer: Yesfor.com – Jeans: Lucky Brand – zapatos: Qupid – Lentes de Sol: Ray Ban
Accesorios para un estilo de vida activo es lo que siempre busco, yo realmente admiro a esas mujeres que pueden llevar un bolso o cartera pequeña, yo necesito uno grande, uno que sea elegante, colorido, de buena calidad, de muy buen gusto, y todo eso lo encontré en los bolsos de Ame & Lulu. Mi ajetreada y loca vida requiere a menudo ir desde un evento, a hacer un poco de ejercicio,  recoger a las niñas al colegio hasta una salida rápida con mis amigas y eso chicas requiere un bolso en donde pueda poner desde mi ordenador portátil hasta cambio de zapatos.
Este hermoso bolso de Ame & Lulu es magnifico para las exigencias de mi estilo de vida y estilo; divertido y colorido. Me encanta que viene con una carterita pequeña para cosméticos y una para las llaves y las monedas. Los accesorios de Ame y Lulu son perfectos para ti, si como yo tienes una vida activa y necesitas un bolso que vaya acorde con ella, pero al mismo tiempo odias los bultos grandes que mas bien parecen para ir de camping. Si cambias de outfit, los bolsos de Ame & Lulu cambian contigo, desde una reunión de negocios, donde necesitas llevar tu computadora portátil a un domingo en la playa con tus hijos. Ame & Lulu es resistente y viene en varios modelos, texturas y patrones para los gustos mas exigentes. Echale un vistazo aquí.