Este articulo esta disponible en: Español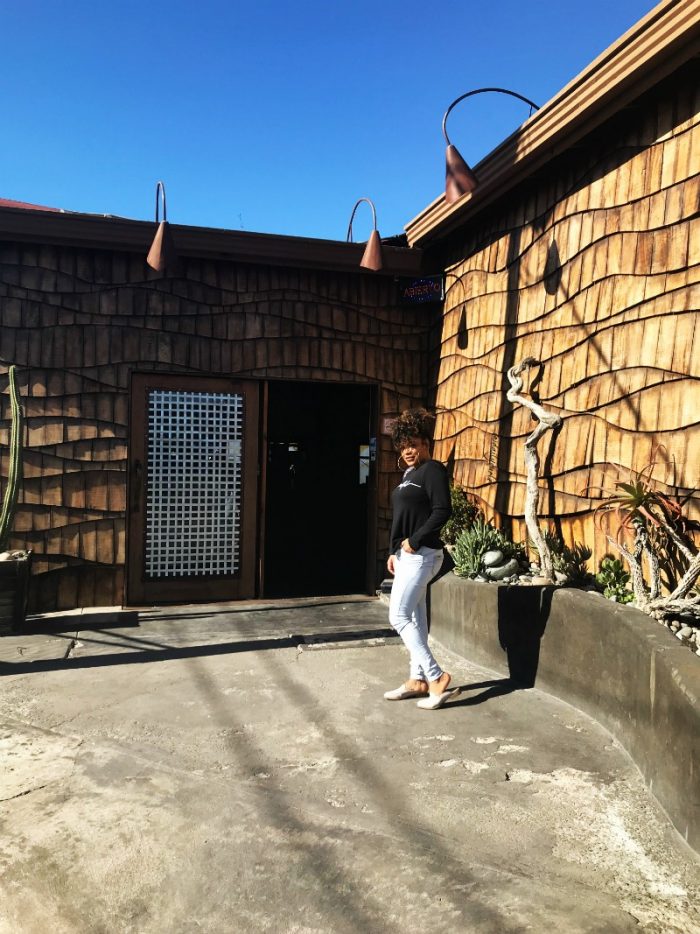 A few years ago my friend Esmeralda invited me to TijuanaTijuana, I was scared because of all the bad news. When I got there, it was love at first sight, a cosmopolitan city with amazing people and amazing places. After that first time, I go to Tijuana and surrounding places more than 5 times a year. Last week I was there and after a friend recommendation on Facebook, we ended up in what I believe is the best hidden gem restaurant in Tijuana that you need to add to your bucket list.
, then they moved to a taco truck, and a few months back, to this unique location. This restaurant is just one example of the amazing job that a group of young people are doing for the city: there are a lot more people in Tijuana doing good things than bad things.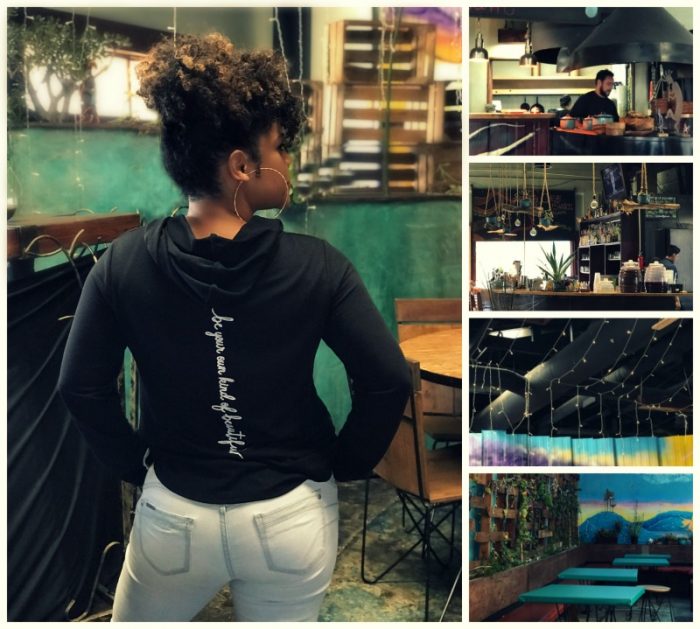 Tras Horizonte space is large with high ceilings. A few murals are displayed all over the place that mix with the jungle vibe, the music, and the amazing wood/carbon smell.
I was surprised not only because of the taste of the food but the creativity and how young the chef is. It's no wonder why their popularity has grown so fast and people from all over want to come here to taste this amazing food. Tras Horizonte is one of the best tacos I tried so far. It is a mix of firewood, traditional, modern, and art that words can't describe.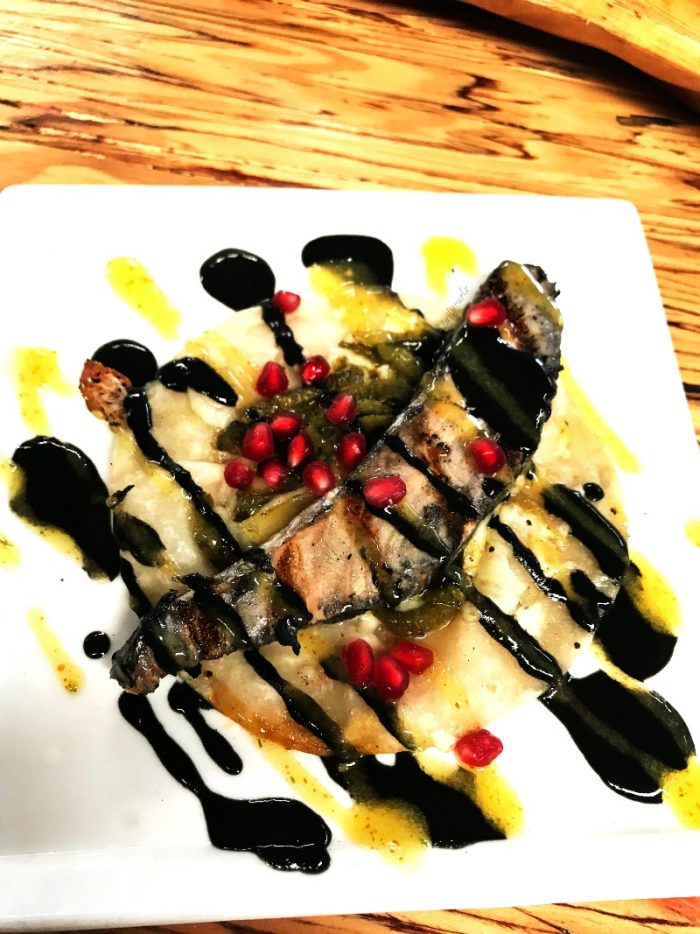 Polvora: Smoked Salmon with Chimole, Rajas Poblanas, Mango Sauce and Pomegranate.
The quality of the ingredients is top notch, so fresh, it transported me to my grandma's cooking. I am not Mexican, but the food is so good and so fresh with a hint of traditional cooking that bite after bite I thought for a moment that I was eating a meal made the traditional way.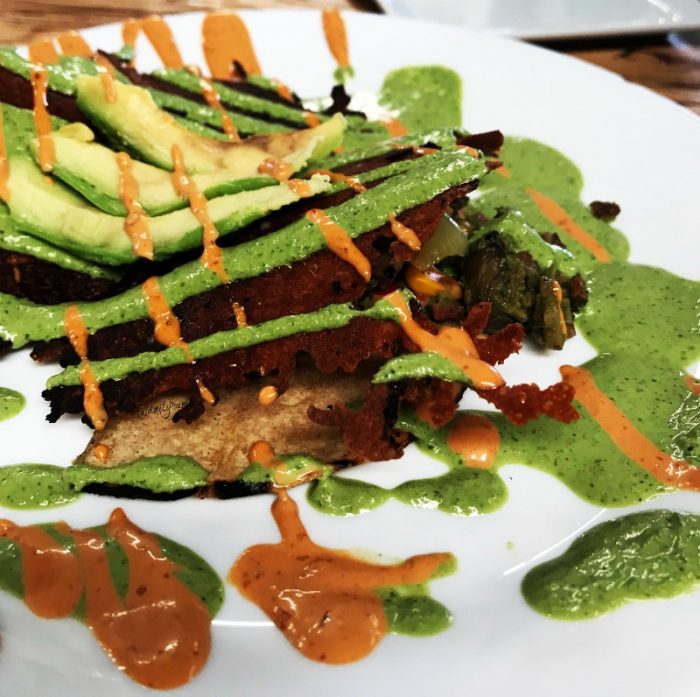 Mala Costra: Marlin filled Chile güerito, Jack Cheese, Creme of Serrano Pepper and Pumpkin seeds.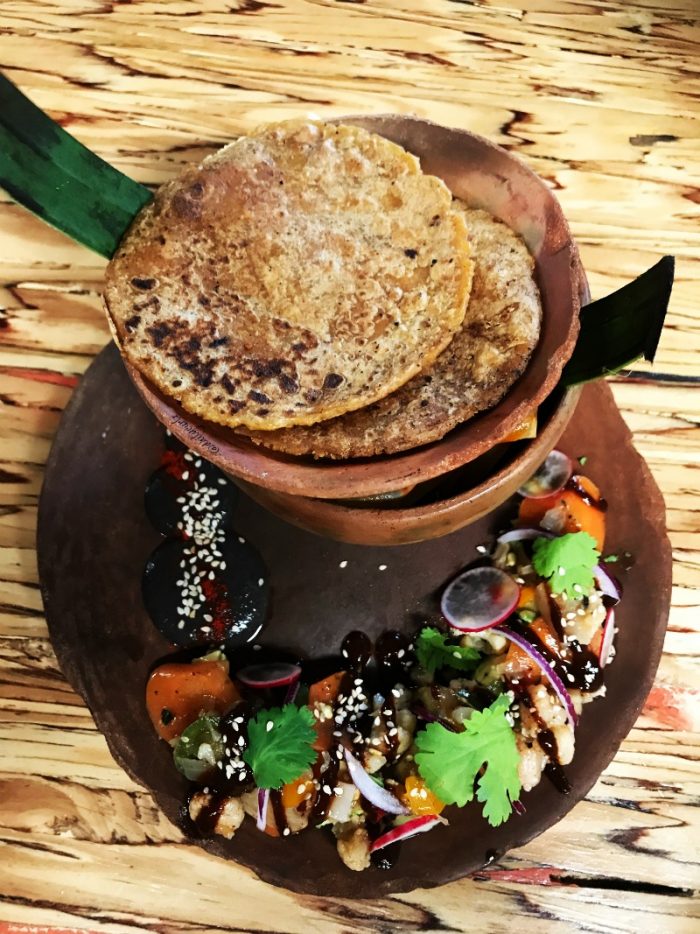 Mixiote de pato adobado: Duck cooked the traditional way with handmade plantain tortilla.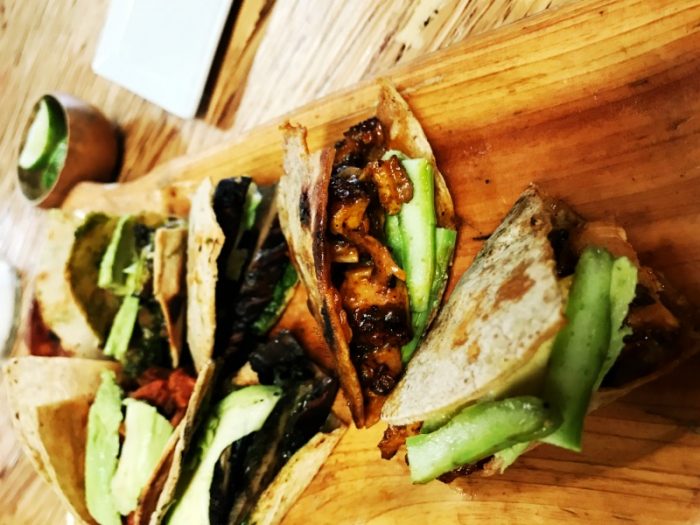 Tacos: Pibil (Smoked Marlin) Kraken (Broiled Octopus in Mexican Pesto) Chicano (Broiled Octopus in olive oil, paprika and other condiments)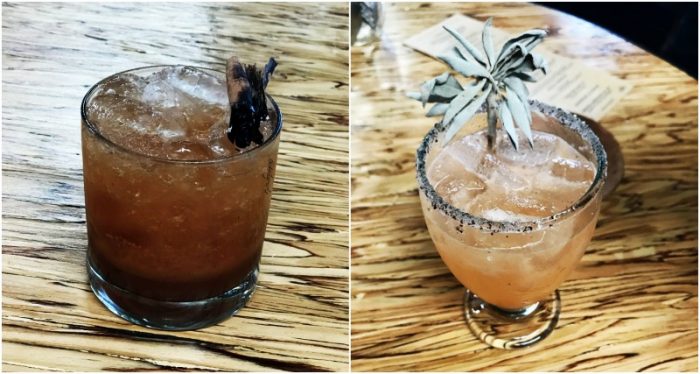 And here comes the cocktails and drinks; Tras Horizonte has an in-house brewery that I didn't get a chance to try the beer made in it because I was caught by their Mezcla based cocktails that are to die for.
Left, Ixtaby: Mezcal, passion fruit, cacao, honey, and avocado leaf smoke.
Right, Tuna Alguita: Mezcal, tuna, mint, sage, and sushi nori salt.
I wanted to keep eating but my jean button told me that it was time to stop if I didn't wanted it to explode. It was a good thing that I left a space empty for dessert. I didn't know what to to order and the waitress recommended chef Oso's signature postre, the "Terrarium".  I wasn't ready for the dish that was brought out.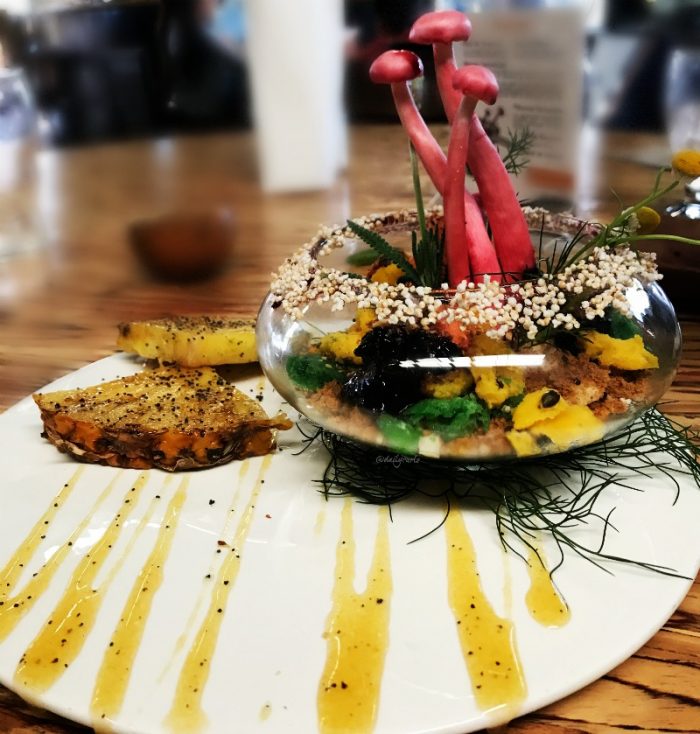 He said it was an edible ecosystem, ok, bring it on.
A clear glass bowl filled with achiote tangerine, cherried oranges, zapote, and passion fruit ice cream, and cherries garapiñado. Coated in sugared amaranto and grilled pineapple sprinkled with chia is served on the side. Sprigs of lavender, chamomile, and Japanese bunapi mushrooms coated in blackberry jam and mezcal –that rise from the dish's center. An edible piece of art!  but don't be mistaken by it's beauty because it is finger licking good.
Tras Horizonte is definitely the best hidden gem restaurant in Tijuana.
Tras Horizonte
Avenida Río Colorado, 22015 Tijuana, Baja California.
Open 1-10PM Tue-Thu, 1-11PM Fri-Sat, 1-7PM Sun, closed Mondays. +52 (664) 622-5062, https://www.facebook.com/orilladeviento
SaveSaveSaveSave
SaveSave
SaveSave
SaveSave
SaveSave
SaveSaveSaveSave
SaveSave
SaveSave
Este articulo esta disponible en: Español