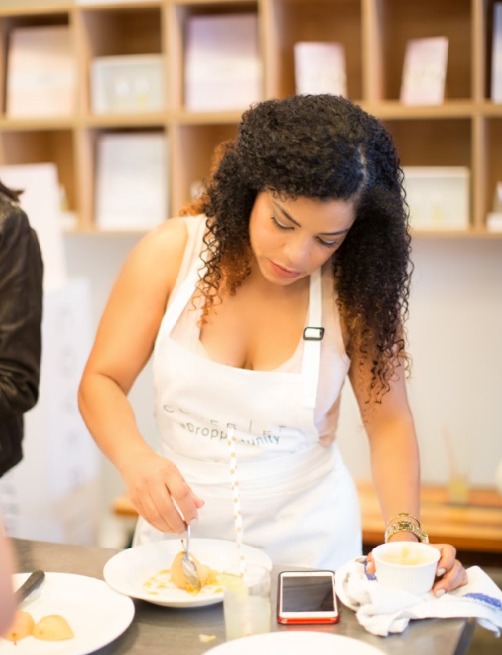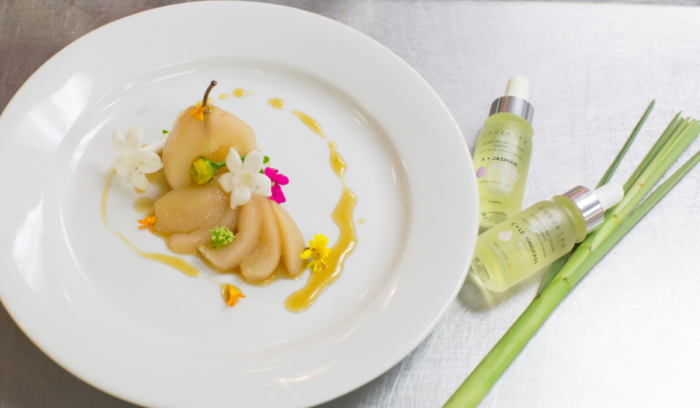 Last week I was at a pretty cool event here in LA where cooks and beauty were hand to hand to welcome the new member of the Cover Fx family "Cover FX Custom Infusion Drops" a product that promises to boost your beauty products and transform them from good to amazing.
What is Cover FX  Custom Infusion Drops? they are innovative, oil-free drops that instantly transform your everyday beauty products into powerful skincare treatments that are customized to fit your skin's unique needs. They allow you to a concentrated boost of essential oils and vitamins to whatever products you're already using – everything from oils and serums to moisturizers and creams. Simply place your usual product into the palm of your hand, drop in Custom Infusion Drops, mix with your fingertips, and transform it into your own perfectly infused complexion solution. What's more, they blend beautifully with Custom Cover Drops, which means you're able to create a highly customizable solution that's as beautiful as it is effective.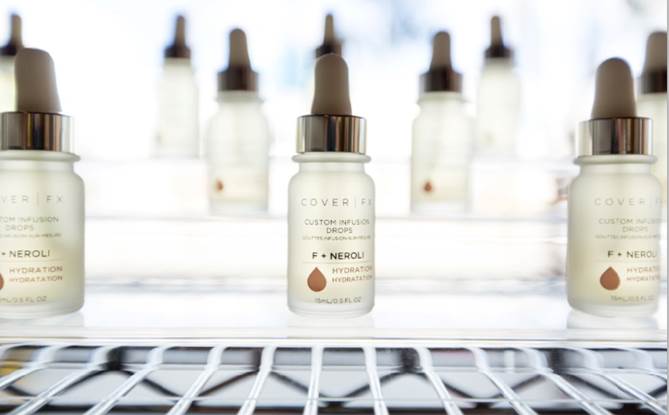 TheCalming: E + Chamomile – Chamomile oil comforts, soothes, and reduces the look of inflammation, while vitamin E acts as a powerful antioxidant that supports anti-aging and protects against premature aging.
Hydration: F + Neroli – The hydrating blend is infused with Neroli oil to condition and soothe and Vitamin F, which contains sodium hyluronate to deeply nourish, improve skin elasticity and help the skin better retain moisture.
Radiance: C + Lemongrass – Lemongrass tones the skin while vitamin C helps to brighten the complexion and protect it against damaging free radicals.
Anti-aging: A + Jasmine – Vitamin A supports cell turnover and reduces the look of fine lines and wrinkles, while jasmine oil boosts the skin's hydration.
The Price? $48 each. Where? Sephora, Sephora.com and CoverFX.com
My opinion? they are just amazing, and I say they, but I am actually talking about two of them:Anti-aging: A + Jasmine and Radiance and  C + Lemongrass which are the ones that I am using right now. It is just amazing how the products that I already love transform from good to best. My skin has never been so hydrated and smooth. I am also adding a few drops to my hand cream. You can add as much drops as you want and as much as you need, at first you may want to experiment until you find your perfect match.
Español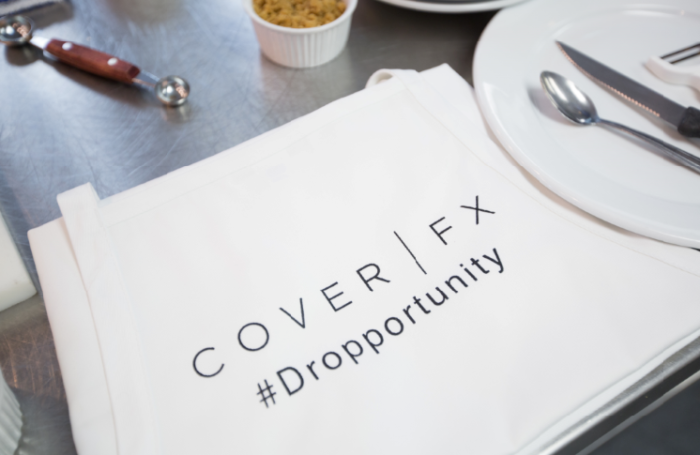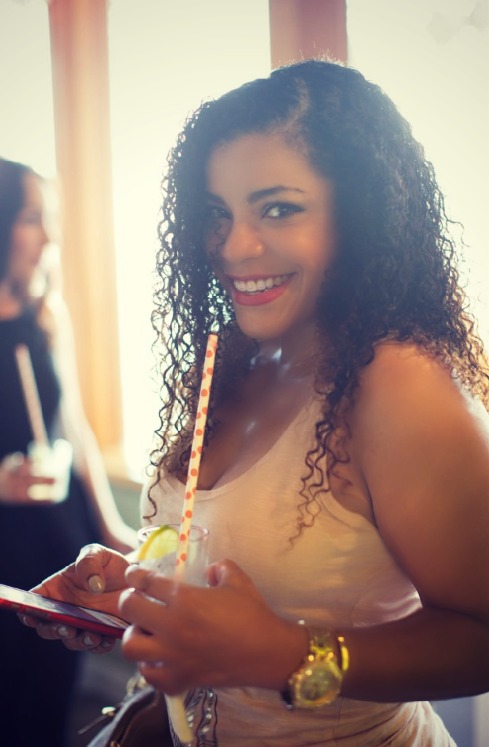 La semana pasada estuve en un evento muy chevere aquí en Los Ángeles, donde la cocina y la belleza se unieron para dar la bienvenida al nuevo producto de la familia Cover FX "Custom Infusion Drops" un producto que promete llevar tus productos regulares para la piel de buenos a extraordinarios y sobre todo personalizados según tus necesidades.
¿Que es Cover FX Custom Infusion Drops ? son unas gotas innovadoras libres de aceite  que transforman al instante tus productos de belleza de uso diario en potentes tratamientos para el cuidado de la piel y sobre todo lo puedes personalizar para adaptarse a las necesidades únicas de tu piel. Estas gotas le agregan aceites y vitaminas a cualquier producto que ya estés utilizando- Simplemente coloca tu producto habitual en la palma de la mano, y agrega unas gotas y mezclar. Lo puedes agregar a tu Custom Cover Drops y combinan a la perfección, lo que significa que crearas una solución altamente personalizada que es tan hermoso como efectivo.
TheCalming: E + Chamomile – aceite de manzanilla, alivia y reduce la apariencia de la inflamación, mientras que la vitamina E actúa como un potente antioxidante que apoya la lucha contra el envejecimiento y protege contra el envejecimiento prematuro.
Hydration: F + Neroli – La mezcla hidratante está impregnada de aceite de neroli para acondicionar y suavizar y vitamina C que contiene hyluronate sodio para nutrir profundamente, mejorar la elasticidad de la piel y ayudar a la piel retener mejor la humedad.
Radiance: C + Lemongrass- Hierba limón tonifica la piel mientras que la vitamina C ayuda a iluminar la tez y protegerla contra los dañinos radicales libres.
Anti-aging: A + Jasmine- La vitamina A apoya la renovación celular y reduce la apariencia de líneas finas y arrugas, mientras que el aceite de jazmín aumenta la hidratación de la piel.
¿El precio? $ 48 cada uno. ¿Dónde lo consigues? Sephora, Sephora.com y CoverFX.com
¿Mi opinion? son simplemente increíbles, aunque solo les puedo decir esto de las dos que estoy usando:  A + Jasmine y C + Lemongrass. Es realmente sorprendente como transforma la instante los productos en potentes tratamientos personalizados para la necesidad de mi piel. Mi piel se siente super hidratada y cuando lo uso en las noches, despierto con una tez mas reluciente y lozana. También estoy añadiendo unas gotas a mi crema de manos. Puedes agregar tantas gotas como quieras y según tus necesidades, sera cuestión de tratar hasta encontrar tu mezcla perfecta; para mis son dos gotas que me da para la cara y el cuello.