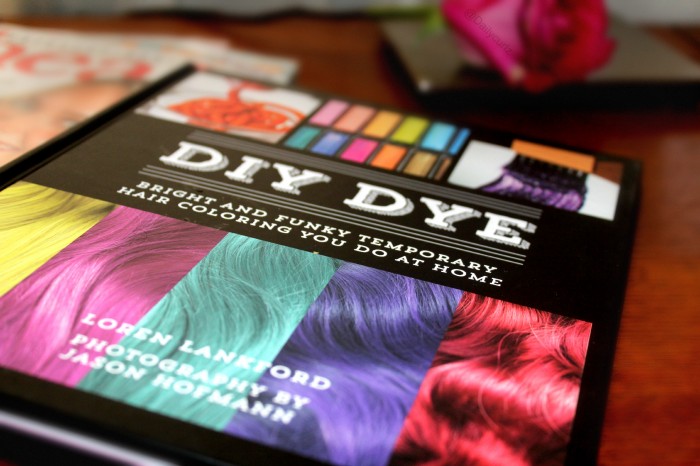 Hola chicas, You all know I am all about doing it myself, so when I got an email telling me about the "DIY DYE" I thought this was so cool, I still love the feeling of a good book.
Want an accent streak of fire-engine red? How about forest-green tips? Or maybe you're daring enough to transform your locks into a rainbow of bright colors? It's all up to you! with DIY Dye and some imagination, you can easily personalize your hair with any color and style imaginable. This comprehensive guide offers step-by-step instructions on every aspect of at-home hair coloring including:
Picking the right dye
 Concocting original hues
Adding highlights
Getting an ombre in any color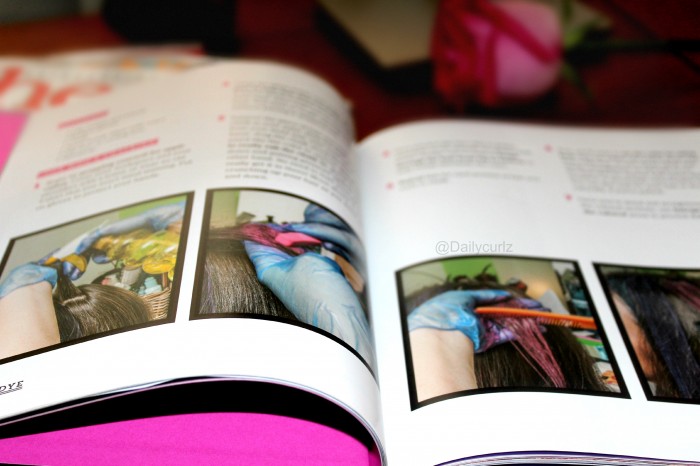 Whether you're looking to add color for a day, week, month or longer, DIY Dye shows you how to fashion the look you want using affordable options like coloring kits, chalks, henna, food coloring and even Kool-Aid packets. The book is well written, high quality full color sheets and shows you every little details on how to do it yourself. It is truly a beautiful coffee table book for the hair lovers, you can buy at amazon direct link → DIY Dye: Bright and Funky Temporary Hair Coloring You Do at Home
I received a book for my editorial consideration and because I found it so great, I am sharing with you!!  
Español

Hola chicas, todas ustedes saben que me encantan todo acerca de hacerlo yo misma, así que cuando recibí un correo electrónico contándome sobre el nuevo libro DIY Dye: Bright and Funky Temporary Hair Coloring You Do at Home
 Me pareció que era genial, todavía soy apasionada de la sensación de leer un buen libro.
¿Quieres un acento de color rojo fuego? ¿Qué tal verde que te quiero verde? O quizás eres lo suficientemente atrevida para transformar tu cabello en un arco iris de colores brillantes? Es todo lo que a ti te guste y tu estilo personal de llevar tu cabello! con este libro y un poco de imaginación, puedes personalizar fácilmente el cabello con cualquier color y estilo imaginable. Esta completa guía ofrece instrucciones paso a paso sobre todos los aspectos de la coloración en casa, incluyendo :
Escoger el tinte adecuado
 Mezclando tonalidades originales
Añadir luces
Conseguir un ombre style en cualquier color
Sea lo que sea que estas buscando, ya sea agregar color por un día, semana , mes o más, DIY DYE muestra cómo formular la apariencia que deseas utilizando las opciones asequibles como kits para colorear, tizas, henna , colorante de alimentos e incluso paquetes de Kool -Aid . El libro está bien escrito, láminas a todo color de alta calidad y te muestra todos los pequeños detalles de cómo hacerlo tu misma. Es realmente un hermoso libro de mesa para los amantes del cabello y de hacerlo en casa. Puedes comprar el libro en Amazon en este enlace directo  →DIY Dye: Bright and Funky Temporary Hair Coloring You Do at Home.
Recivi el libro para mi consideración editorial, y como em pareció tan bello e interesante. lo comparto con ustedes..