This easy ways of take care of yourself was sponsored by Amopé™ as part of an influencer activation for the #AmopeCrowd and Socialstars™. 
This Mother's Day give yourself the gift of taking care of yourself! As a mom it's so difficult to have a healthy balance between all of the people that depend on us. Without even noticing, you start to put others needs before your own. Children, husband, friends, and work all of a sudden take the forefront before we can take care of ourselves.
I always take the time to care of myself, and no it is not selfish to love ourselves once in a while, taking care of ourselves and making our happiness a priority. This makes you not only a better mom, but a better wife and a friend. Who doesn't want to be around a happy person?
You don't need a lot nor do you need to go away from your family in order to do these easy -everyday- ways to take care of yourself, which are both easily achievable and affordable.
Create your own spa. This is one guilty pleasure that I want do for ages, but time and money always seems to be an obstacle. Since a while ago, I managed to have my now spa at home. It all started when I discovered Amopé™ back in 2014 (read more here). As time passed, my spa technique has changed and so has Amopé™ and I can now use it Wet or Dry and my is it rechargeable (thank you universe). To create my perfect spa I also add candles (because they make me feel fancy, lol), bubble bath, and a fizzy bath bomb. You know that the perfect at home spa can't be completed without wine and your favorite music. This is me time! Ummm and this may sound like a perfect gift to any Mom in your life, but make sure to add the no disturb sign as well, lol..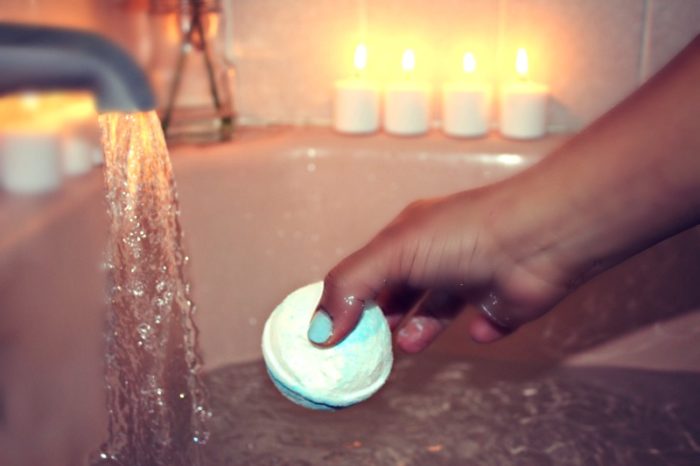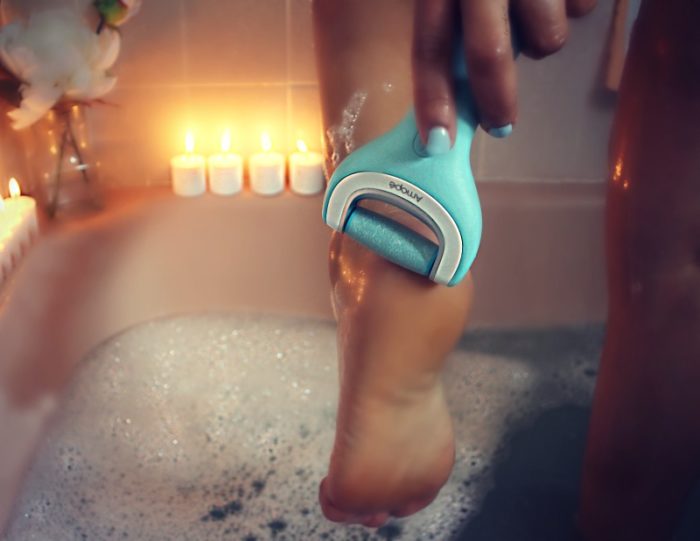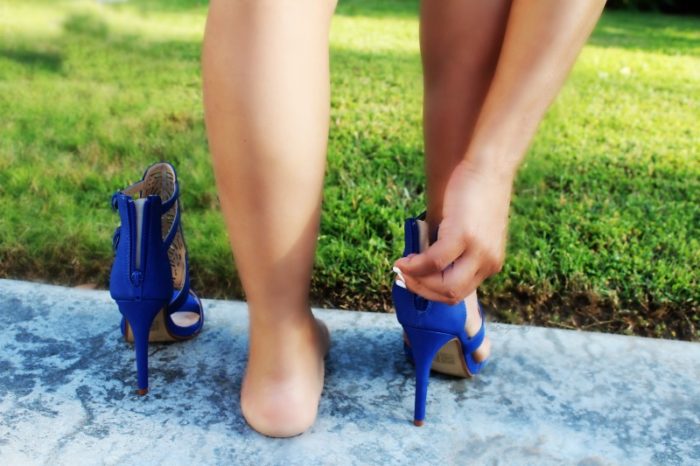 Go on an adventure. Often as moms, we end up putting aside those things that we enjoy doing the most. We usually put it off till the moment we "have time". But this Mother's Day or any day, give yourself the gift of an adventure. It can be to go horse back riding, flying over your city in a helicopter, or whatever it is you used to enjoy and haven't enjoyed since a very long time.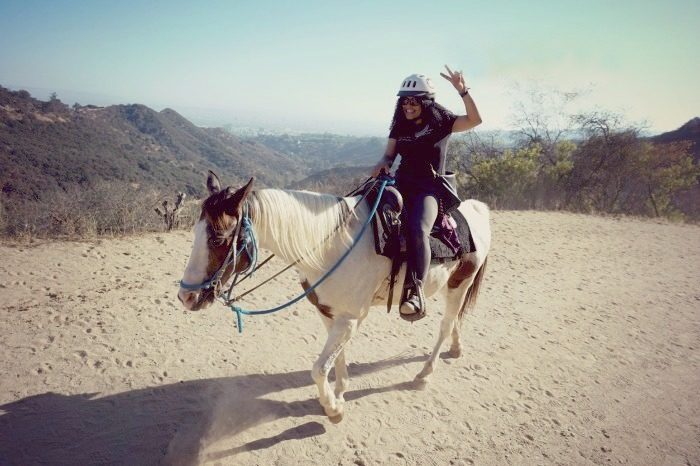 Sleep longer. Yes please, when was the last time you slept till late in the morning just for the simple pleasure of enjoying yourself. I must admit that I love to sleep late, but I can't always can do it. During the week, I have to wake up at 5:30 am and in the weekends, there is always a recital, a competition, a birthday party, or pancake Sunday. But when I want to really love me and take care of myself, I tell my daughters: there is milk and cereal, tomorrow I will wake up at 10:00 am, and here is when the no disturb sign comes in handy.
These are just a few things that you can do to enjoy yourself and at the end of the day we are all individuals with different needs and interests. Whatever yours are, this Mother's Day, take the time to take care of yourself.
Español
Este Día de la Madre date el regalo de mimarte! Como madre es difícil tener un equilibrio saludable entre tomar el tiempo para mimarnos y todas las personas que dependen de nosotras. Sin darnos cuenta comenzamos a poner las necesidades de otros antes de la propia. Los niños, el esposo, los amigos y el trabajo comienza a tomar un primer plano en nuestras vidas y nuestros intereses no parecen tener tanta importancia.
Siempre me  tomo el tiempo para mimarme, no es egoísta amarnos a nosotras mismas, cuidar de nosotras y hacer nuestra felicidad una prioridad. Por el contrario esto nos hace una mejor madre, esposa y amiga. Quien no quiere estar cerca de una persona feliz? Y esa vas a ser tu, si te cuidas a ti misma y te mimas.
No necesitas mucho dinero o irte lejos de tu familia para mimarte un poco, estas opciones de mimarte a ti misma y tomar ese tiempito para ti, la puedes hacer como parte de tu estilo de vida e incluirlo en tu agenda de cosas por hacer:
Crear su propio spa. Ir a un spa es uno de esos placeres culposos que estoy loca por hacer, pero ya sea el tiempo o el dinero siempre se interponen.  Desde hace un tiempo llevo haciendo mi propio spa en casa. Todo empezó cuando descubrí Amopé ™ en el 2014 (leer más aquí). A medida que el tiempo pasa mis técnicas de spa en casa han cambiando, así como lo hecho Amopé ™ que ahora se puede utilizar en seco o en húmedo y es recargable (gracias universo). Para crear mi spa perfecto en casa también agrego velas, para sentirme mas chic y cara, jajaja, baño de burbujas y bomba de baño efervescente. Para mi el vino no puede faltar en un spa perfecto y mi música favorita.. Como dirían los gringos "Me time". Ummm este combo seria un éxito para regalárselo a cualquier madre en su día, que crees?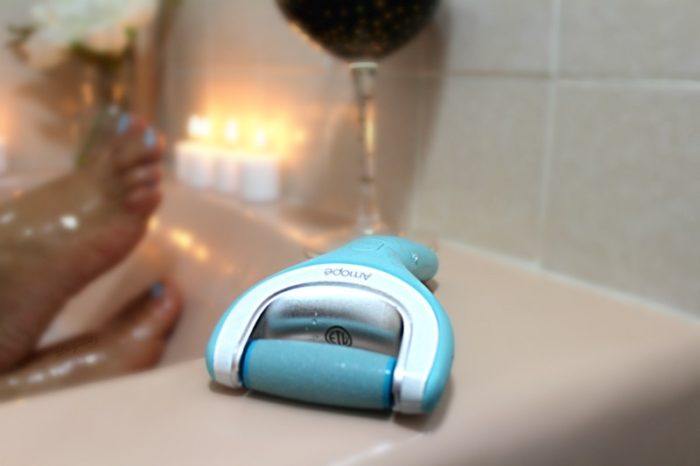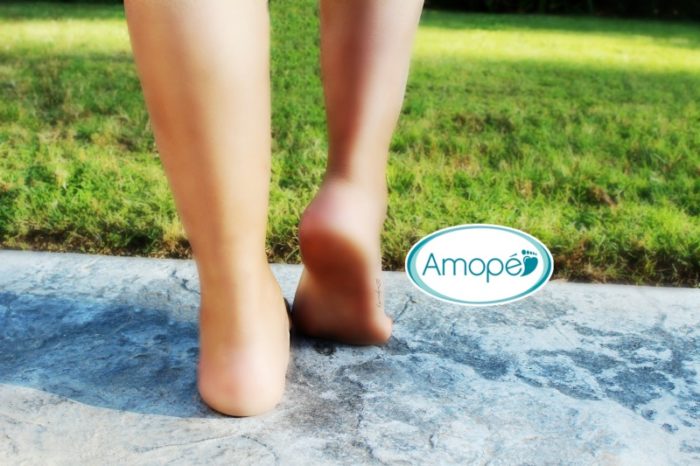 Ve a una aventura. A menudo como madre terminamos dejando a un lado lo que mas nos gusta. Ponemos la excusa de que tal vez el próximo año y luego el proximo y nunca lo hacemos. Pero este Día de las Madre o cualquier día date el regalo de una aventura, que puede ser montar a caballo, volar por encima de tu ciudad en un helicóptero, tomar una clase de ciclismo de montaña, o lo que sea que sea que solias disfrutar o que siempre has querido hacer. Créeme que es muy saludable, y si, la de la foto soy yo…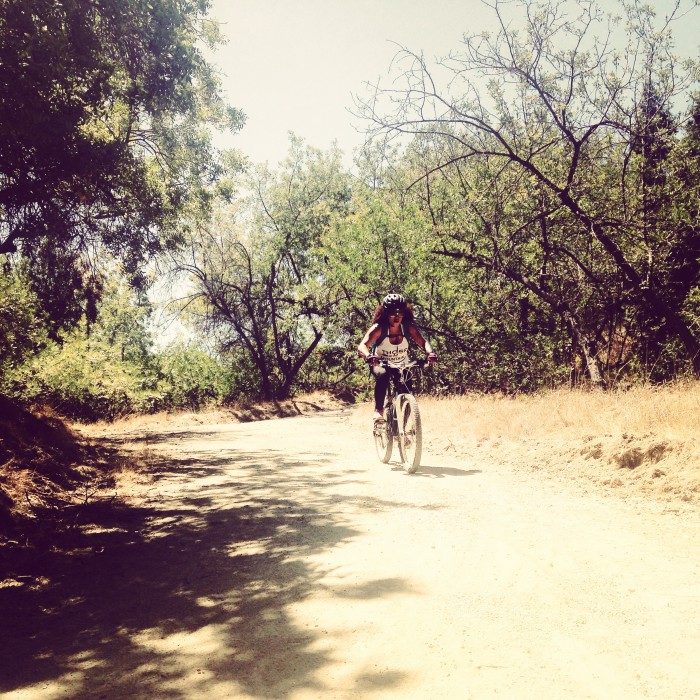 Dormir hasta tarde. Sí, por favor, ¿cuándo fue la última vez que dormiste hasta altas horas de la mañana, solo por el simple placer de mimarte. Debo admitir que me gusta dormir hasta tarde, y no siempre (casi nunca) puedo hacerlo. Durante la semana tengo que despertar a las 5: 3o de la mañana y los fines de semana siempre hay un recital, una competencia, una fiesta de cumpleaños y hasta un pancake Sunday que se invento Liah. Pero cuando quiero mimarme y hacer algo para mi y por mi, les digo a mis hijas: hay leche y cereal , mañana me voy a despertar pasado las 10:00 am, pongo mi letrero de no molestar y a dormir se ha dicho.
Estas son sólo algunos de las cosas que puedes hacer para mimarte y tomarte el tiempo para ti solita, como individuos todas tenemos necesidades e intereses diferentes. Sea cual sea el tuyo este Día de las Madres tomate un tiempo para hacer las cosas que te hacen feliz.