This shop has been compensated by Collective Bias, Inc. and its advertisers, to bring you the best fall-winter foot care tips to #RespectUrFeet . All opinions are mine alone.#CollectiveBias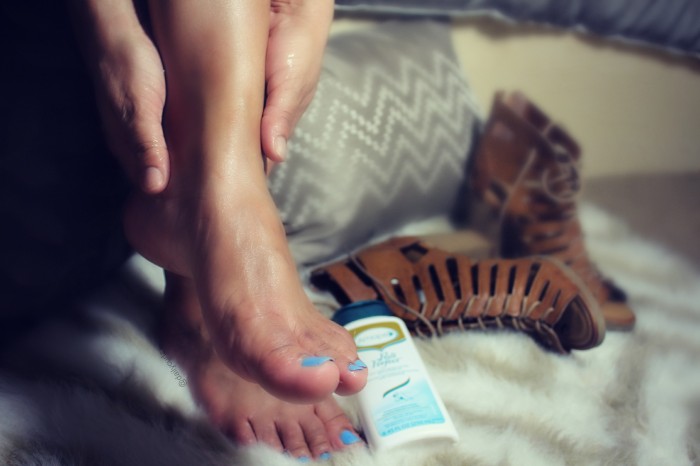 Summer is over and flip flops and sandals are put away -Unless you live in California like lucky me, where we can still wear them once in  a while- but keeping your feet clean & moisturized during fall and winter season is extremely important. Why? because boots and thick socks can create a warm environment that we love so much, but it's also the perfect place for bacteria to grow. It is very important that we continue  practicing the good foot routine hygiene we were doing during summer months, and here are the best fall-winter foot care tips to achieve the perfect at home pedicure.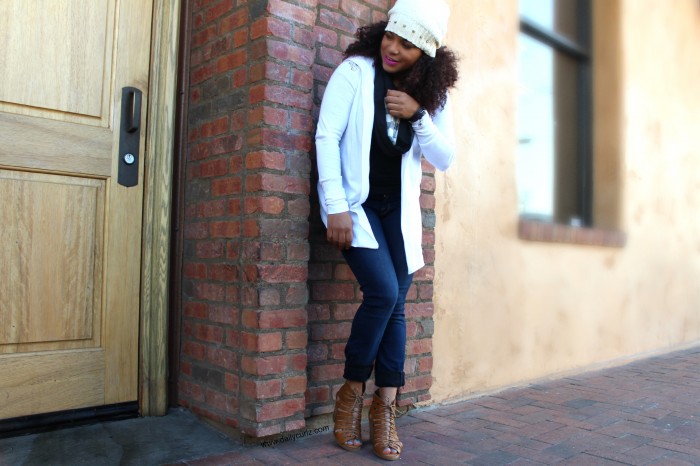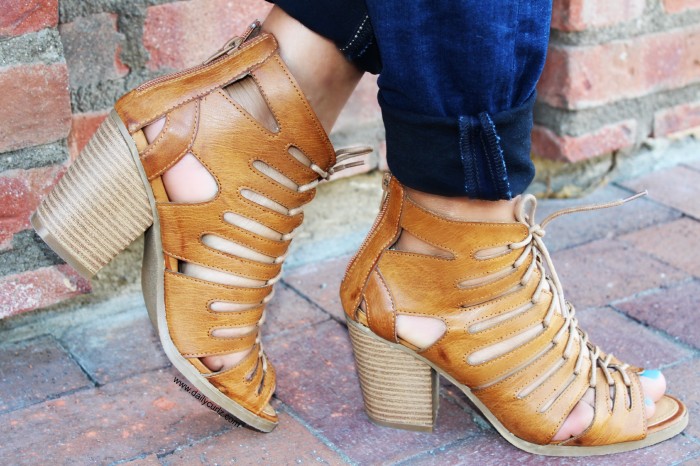 Make sure to remove old polish, then put your feet in warm water for about 10 minutes with a capful of a salt-based foot soak. This will make the process of removing the cuticles easier.
Trim your nails straight across so they're about even with the top of your toes and finish them with an emery board.
Remove the rough stuff, the new Amopé Pedi Perfect is perfect  to achieve a perfect pedicure at home, it buffs away hard skin in minutes for beautifully smooth feet. Amopé Pedi Perfect Electronic Pedicure Foot File and Callus Remover is gentle on skin and easy to use. Specially designed Micraumina replaceable head with long lasting micro-abrasive particles for continuous filing results. You can find Amopé in the foot care aisle at Target, where you can get a $5 gift card with a purchase of one Pedi Perfect. Offer: 11/9 – 11/22 and a 10% off at Cartwheel offer: 11/2 – 11/22 http://cartwheel.target.com/offer/20183
 Massage your feet with a scrub to gently remove any remaining dead skin, then rinse with warm water. Try this Homemade scrub that I particularly love (link)
Seal in moisture by rubbing on a rich foot cream like Amopé Pedi Perfect Daily Foot Care Moisturizer specially formulated with vitamin B3 and natural oils to keep skin hydrated for up to 24 hours. Helps prevent skin dryness when used daily on legs and feet.
Paint your nails with a cute colorful nail polish, to cheer you up every time you take those boots and socks off.
Practicing the fall-winter foot care tips above will help keep your feet healthy and protect you against potential foot problems.
Español
El verano se ha terminado y es hora de guardar las chanclas y sandalias -A menos que vivas en Califonia como afortunadamente yo, en donde las podemos usar de vez en cuando-, pero mantener tus pies limpios y humectados durante el otoño y el invierno es muy importante. ¿Por qué? porque las botas y los calcetines (medias) gruesos pueden crear un ambiente cálido que nos gusta tanto, pero también es el lugar perfecto para que las bacterias crezcan. Es muy importante que continuemos practicando la buena higiene en nuestros  pies que estábamos haciendo durante los meses de verano, y aquí te presento los mejores consejos para el cuidado de tus pies durante el otoño-invierno para lograr la perfecta pedicura en casa.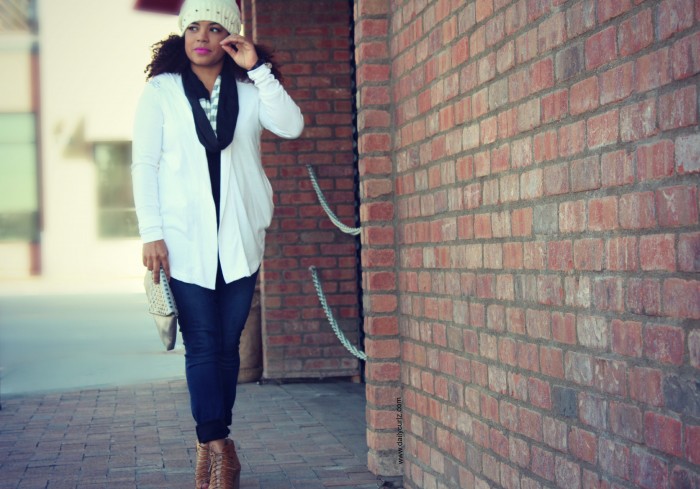 Asegúrate de retirar el esmalte viejo, a continuación, poner los pies en agua caliente durante unos 10 minutos con una tapa llena de jabón para los pies que contengan sal. Esto hará que el proceso de eliminación de las cutículas sea mucho mas fácil.
Recorta las uñas en línea recta más o menos niveladas con la parte superior de los dedos de los pies y luego pasales una lima para que queden super lisas.
Elimina la callosidad o piel dura, la nueva Amopé Pedi Perfect es perfecto para conseguir una pedicura perfecta en casa, lija la piel dura y los callos en minutos para pies muy suaves. Amopé Pedi Perfect es suave en la piel y fácil de usar. Especialmente diseñado con cabeza Micraumina reemplazable con largo micro abrasivo de partículas duradera. Encuentras Amopé en el pasillo de cuidado de los pies en Target, en donde obtienes una tarjeta de regalo de $5 con la compra de Amopé Pedi Perfect, oferta valida: 11.09 a 11.22  y tambien puedes recibir un 10% de descuento en Cartwheel: 11.02 a 11.22 http://cartwheel.target.com/offer/20183
Masajear los pies con un exfoliante para eliminar suavemente la piel muerta que queda, luego enjuaga con agua tibia. Prueba este hecho en casa que me encanta (enlace)
Sellar la humedad con una crema para los pies como Amopé Pedi Perfect Daily Foot Care Moisturizer especialmente formulada con aceites naturales y vitamina B3 que mantiene la piel hidratada durante 24 horas. Ayuda a prevenir la sequedad de la piel cuando se usa a diario en las piernas y los pies.
Pinta tus uñas con un esmalte de uñas colorido, para animarte un poco cada vez que te quites las botas y los calcetines.
La práctica de estos consejos para el cuidado de los pies durante el otoño-invierno te ayudará a mantener tus pies sanos y protegidos contra posibles problemas en los pies.