This is a sponsored post for Ehrmann MIXIM.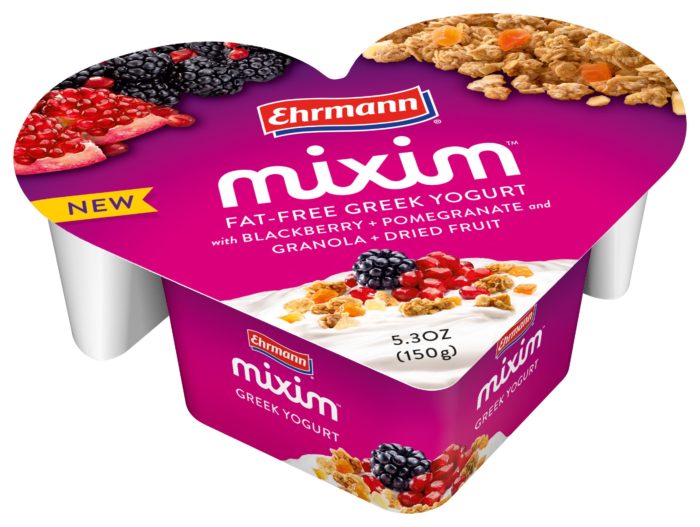 You know I am all about new products, right? and better yet if they are healthy and promise to be delicious, the new Ehrmann MIXIM is the only Greek yogurt with three times the flavorful fun. Packaged in a distinctive heart-shaped container, each serving of creamy, smooth plain MIXIM Greek yogurt is paired with two topping combinations to let  you create your own taste sensations, I love it already and can wait to try it this Valentine's day and so can you, here is all the information you need to join me:
Where: The beautiful Queen Mary "the Love boat" which will turn pink for one special day to celebrate the US launch of MIXIM™ − the new heart-shaped Greek yogurt from Europe's Ehrmann.
What: Free entry to Queen Mary, fireworks show and concert by DSB (Don't Stop Believin'). Plus a true act of love Ehrmann will donate $20,000 to the Children's Heart Foundation − a non-profit organization dedicated to bringing health, hope and happiness to children impacted by congenital heart disease, the number one birth defect in the US – upon completion of Guinness World Records attempt for most couples feeding each other and largest hug relay. So grab your sweetheart, come to the Love Boat and get ready to see fireworks just like the first time you kissed!
When: Valentine's Day, February 14, 2014
5 pm: Guinness World Record Attempt ~ World's Largest Hug Relay
7 pm: Guinness World Record Attempt ~ Most couples simultaneously feeding each other
8 pm: FREE Concert performed by DSB (Don't Stop Believin') doing rock's best power ballad love songs!
9:30 pm: FREE Valentine's Day Fireworks Show
How do you get in? Easy one, just RSVP to MIXIM's Facebook page to receive a free event entry code here → http://bit.ly/1f8bgQC  See you there..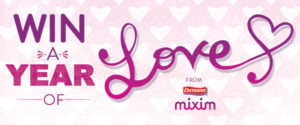 Want more to love about Mixim? If so, enter this contest to win  a date a month with your loved one for a year, more details here
Español
Este es un articulo patrocinado por Ehrmann MIXIM.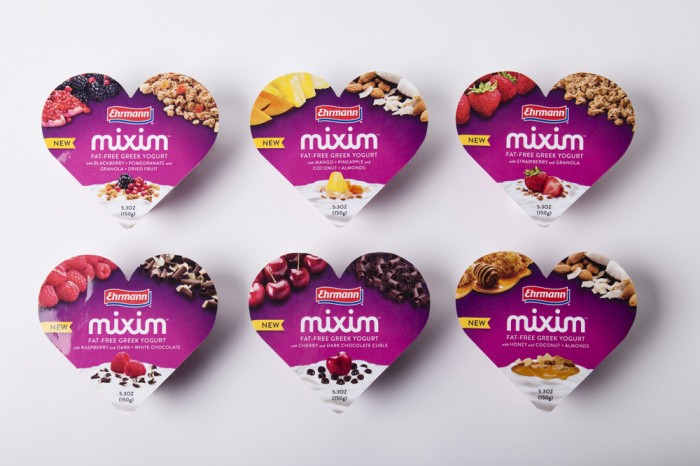 Saben que yo me emoción muchísimo cuando me hablan de tratar un nuevo producto y mas si es algo natural, saludable y que promete ser delicioso. El nuevo Ehrmann MIXIM es el único yogur griego con triple diversion, con un envase en forma de corazón, cada porción del cremoso yogur griego MIXIM está emparejado con dos combinaciones para que crees tus propias sensaciones a tu gusto, no puedo esperar a probarlo el día de San Valentín y tu también puedes hacerlo, aquí está toda la información que necesitas para acompañarme ese día:
Dónde: a bordo del hermoso Queen Mary , que se volverá de color rosa para este día especial para celebrar el lanzamiento de MIXIM ™ EE.UU. – el nuevo yogur griego en forma de corazón de Ehrmann de Europa.
Qué: Entrada gratuita al Queen Mary, espectáculo de fuegos artificiales y concierto de la popular banda DSB. Además de un verdadero acto de amor en donde Ehrmann donará $20,000 a la Fundación Children's Heart Foundation – una organización sin fines de lucro dedicada a llevar salud, esperanza y felicidad a los niños afectados por cardiopatías congénitas, el número uno de defecto de nacimiento en los EE.UU. – sobre la terminación de Guinness Récords: la mayor pareja abrazandose y alimentandose una a la otra, así que abraza a tu amorcito, ven al barco del amor y prepárate para ver los fuegos artificiales!
Cuándo: Día de San Valentín, 14 de febrero 2014
5 Pm : Guinness World Record Attempt ~  Abrazo mas grande del mundo
7:00 : Guinness World Record Attempt ~ La mayoría de las parejas alimentandose simultáneamente entre sí
8:00 : concierto gratuito realizado por DSB (Don't Stop Believin') tocando las mejores baladas de amor.
9:30 : GRATIS Fuegos Artificiales
¿Cómo puedes entrar? Fácil, solo RSVP en la página de Facebook de MIXIM para recibir el código de entrada gratis al evento aquí → http://bit.ly/1f8bgQC  Nos vemos allá ..
Deseas mas? pues entrar al concurso para ganar una cita mensual con tu amorcito por todo un año, más detalles aquí