This shop has been compensated by Collective Bias, Inc. and its advertiser. All opinions are mine alone. #BioreFizz #CollectiveBias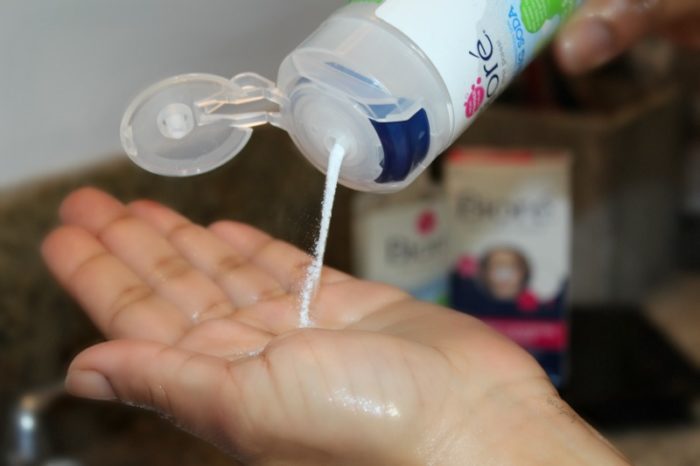 I was super excited when walking down the beauty isle at Target and seeing the new Bioré products:Baking Soda Cleansing Scrub and Baking Soda Pore Cleanser. The main reason of my excitement was because I am teaching my teen daughter the importance of having a skin routine and she is not a big fan of my homemade potions- as she calls it- So the New Bioré products came just in time to make my job so much easier.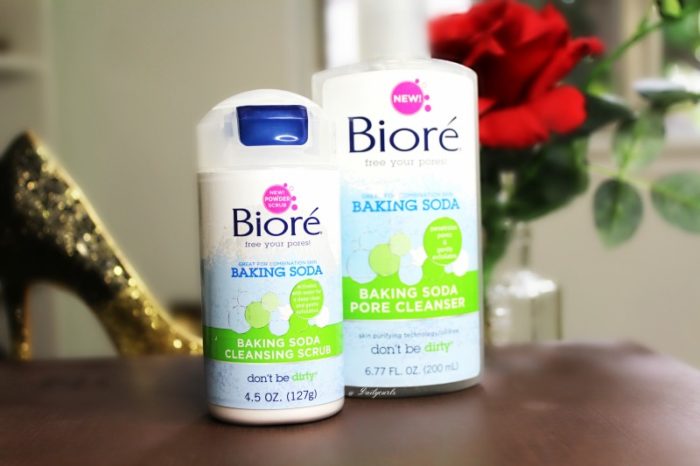 The Bioré Baking Soda Pore Cleanser is a dual-action liquid cleanser that deep cleans and exfoliates, leaving skin feeling soft, clean, and smooth. The Bioré Baking Soda Cleansing Scrub is a concentrated powder cleanser that foams up on contact with water.  Harnessing the cleansing power of baking soda, Bioré Skincare's new Baking Soda cleansers work to powerfully deep clean dirt and oil from pores, while gently exfoliating dry, flaky skin— making both cleansers ideal for combination skin and make a great addition to her skin routine and other Bioré products she is already using to remove blackheads.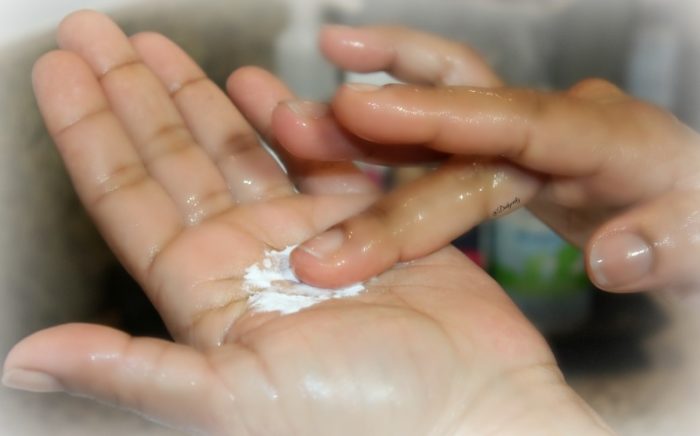 If you want your daughter to start a healthy skin routine, you have to teach with example. I learned that lesson a while ago when I stopped relaxing my hair. I let my hair all natural, "all curly", and my daughter suddenly started to love her hair. I am doing the same with my skin; this is not only great for our skin, but creates a very powerful bonding moment that I hope lasts forever. She is on a dance team, which means a lot makeup. After every performance we both share the same skin routine: remove our makeup, clean our face with Bioré Baking Soda Pore Cleanser and Bioré Baking Soda Cleansing Scrub to remove dirt and all trace of heavy makeup.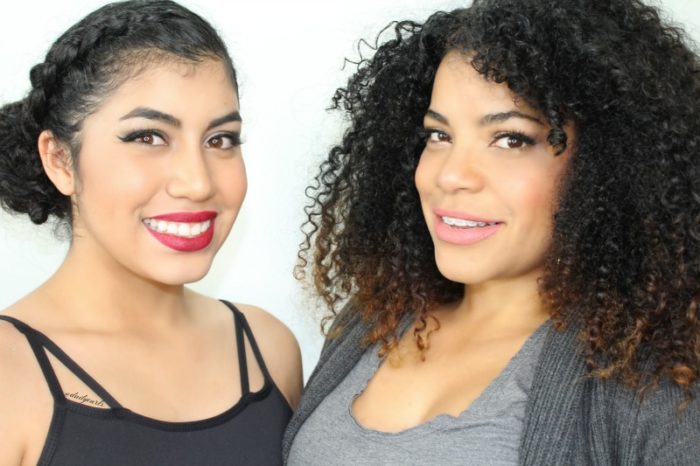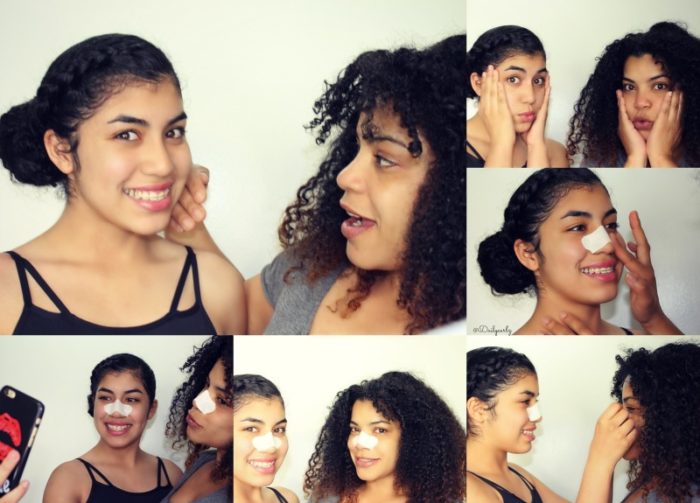 Español
Caminando por los pasillo de Target me encuentro con los nuevos productos de Bioré : Baking Soda Cleansing Cleansing Scrub and Baking Soda Pore Cleanser (exfoliante y limpiador facial) y esto me lleno emociono mucho La razón principal de mi emoción fue porque yo estoy enseñando a mi hija adolescente la importancia de tener una rutina del cuidado de la piel saludable, y el usar productos naturales de la cocina no le emociona mucho. Así que los productos nuevos de Bioré vinieron para hacer mi trabajo mas fácil.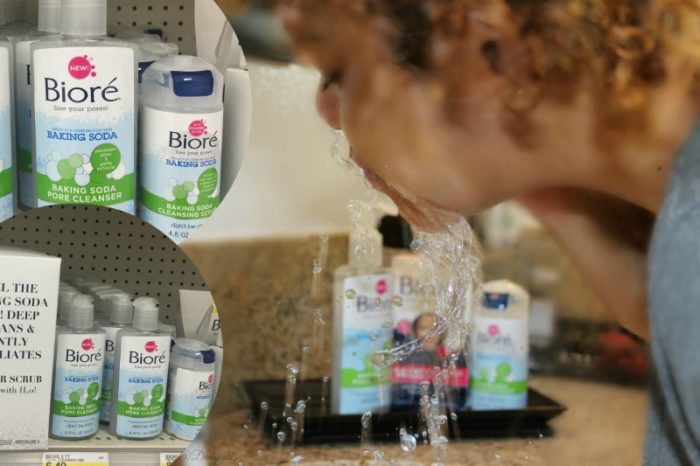 El Bioré Baking Soda Pore Cleanser es un líquido limpiador de doble acción que limpia y exfolia profundamente, dejando la piel suave y limpia. Bioré Baking Soda Cleansing Scrub es un limpiador en polvo concentrado que hace espuma en contacto con el agua.  Los nuevos limpiadores de Bioré Skincare funcionan poderosamente para limpiar profundamente los poros de aceites y suciedad, mientras que exfolia suavemente la piel seca y escamosa — Lo que lo hace unos productos ideales para piel mixta y son una gran adición a nuestra rutina del cuidado de la piel en conjunto con otros productos Bioré que ya son nuestros favoritos como las tiritas para eliminar los puntos negros.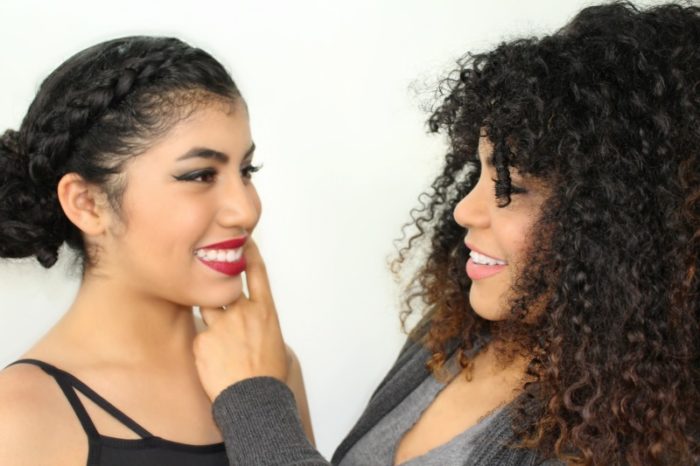 La realidad es que si quieres que tu hija tenga una rutina de la piel saludable, tienes que enseñar con el ejemplo. Aprendí esa lección hace un tiempo cuando deje de poner alisado químico en mi cabello, deje mi cabello al natural y mis hijas comenzaron amar su cabello también. Estoy haciendo lo mismo con mi piel; lo cual no solo les eseńa a cuidar su piel, pero a la vez crea un vinculo muy especial madre e hija. Dafne esta en el equipo de baile, lo que significa mucho maquillaje. Después de cada actuación ambas compartimos la misma rutina de la piel: quitarse el maquillaje, limpiar nuestra cara con un limpiador suave, seguido de un exfoliante ligero para eliminar todo rastro de maquillaje y suciedad.