Este articulo esta disponible en: Español
Post in collaboration with JAFRA Cosmetics, all opinions are my own.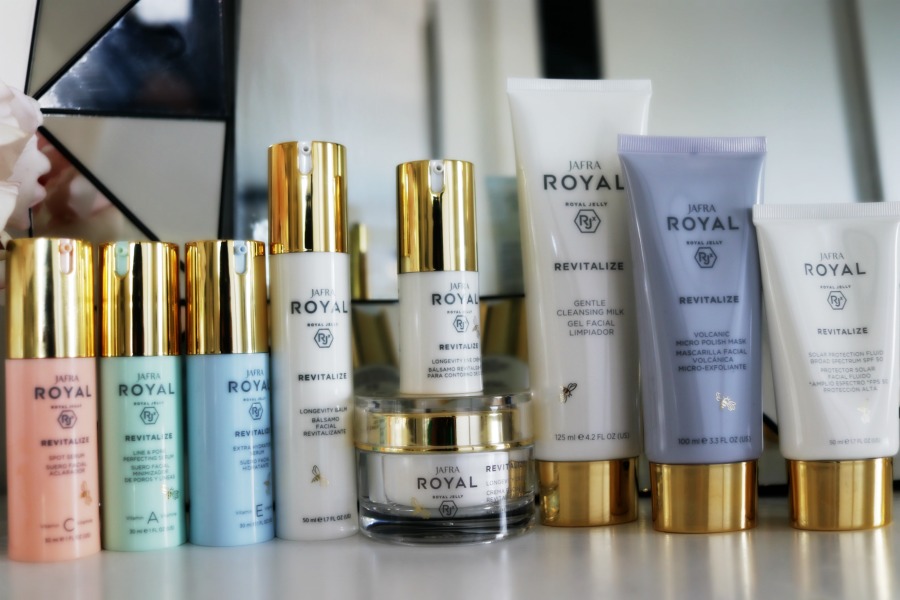 Get youthful-looking skin fast with the natural powers of royal jelly! If you are into healthy, youthful skin you've heard about royal jelly, this natural miracle is created by bees and it is amazing for your skin. I am super excited to share with you JAFRA ROYAL Jelly RJx because it is the culmination of decades of research dedicated to making this natural elixir even better. Royal jelly isn't just good for queen bee cells, it's good for human cells as well! Royal  jelly contains a combination of nutrients, vitamins and proteins that protect cells from oxidation and other environmental stressors.
JAFRA ROYAL Revitalize is a complete age-defying skin care ritual that works. This ritual has all your needs covered; to clean, moisturize and target your problem areas.
Start with a clean slate! Remove excess oil and dirt while you fight free radicals with the Gentle Cleansing Milk.

Choose the serum (or serums) that suit your skin best. You can select and layer the Line & Pore Perfecting Serum, Spot Serum, and Extra Hydrating Serum as desired.

Enhance your ritual with complementary treatments when you have some free time to pamper yourself! Give your eyes some special attention with the Longevity Eye Crème and leave your skin glowing with the Volcanic Micro Polish Mask (use 2-3 times per week).

Moisturize! If your skin is craving serious hydration, go with the Global Longevity Crème. The Global Longevity Balm is a more lightweight source of moisture replenishment.

Final step is only necessary for your daytime ritual. Always remember to protect your skin from sun damage and environmental stressors with Solar Protection Fluid with Broad Spectrum SPF 50.
The whole care line is amazing and it works, but allow me to share my favorite product, JAFRA ROYAL Revitalize Spot Serum. I love my freckles but with age they can get really dark and JAFRA ROYAL Revitalize Spot Serum uses botanical actives and exclusive technology to restore and clarify your skin.
The trick is the combination of powerful antioxidants, vitamin C and Royal Jelly RJx. If you are following me on social media you already know that I got an unpleasant dark spot on my upper lip. As soon as I noticed it, I started to use this product that I happened to bring with me and in just weeks my dark spot is fading away, plus my freckles are looking much healthier and younger.
It is very important to protect your skin with JAFRA ROYAL Revitalize Solar Protection Fluid with Broad Spectrum SPF 50 because it defends against damage from the sun, pollution and free radicals with Moringa and Coconut oil, while actually working on your skin's problem areas with the power of Royal Jelly RJx and vitamins A, C and E.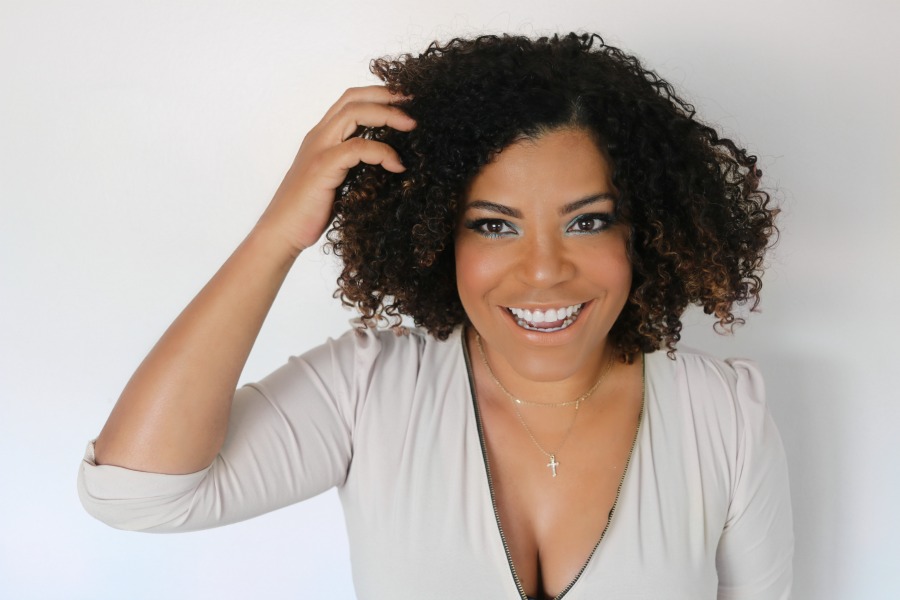 If you want to get youthful-looking skin fast with the natural powers of royal jelly, you should give JAFRA ROYAL Revitalize a try because it is a complete age-defying skin care that works with the best ingredients that nature can provide. Check out the whole product collection HERE 
Este articulo esta disponible en: Español