Este articulo esta disponible en: Español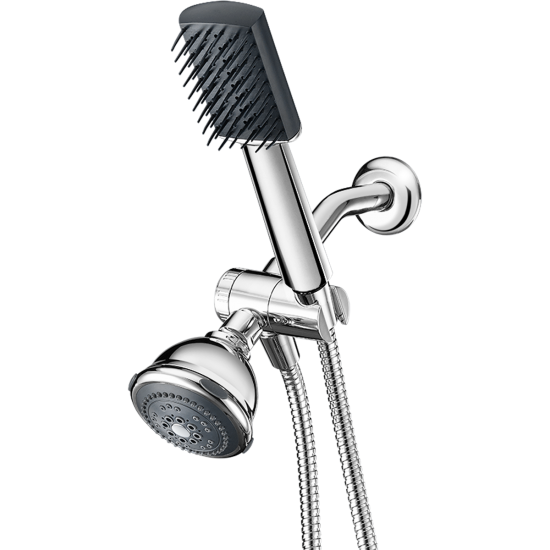 Does the Hydro-detangler and showerhead work on natural hair? A few days ago one of my followers sent me a link to this product and I had to look twice to actually believe that this was real because I have never seen anything like this before.
Hydro-detangler and showerhead, is just that: a showerhead and a brush. Here is the product description.
Massage, detangle and rinse hair at the same time
Soft, massaging, wide-set teeth easily and gently glide through wet hair
Full-coverage spray
Wall mount has 5 different settings
Full body, aeration, pause, full body/jet massage combo, pulsating massage
2-way diverter valve switches spray from detangler to wall mount to use detangler without water
Massage and brush conditioner through hair
Click & Set dial control on wall mount
Wall mount is WaterSense® compliant
Chrome finish
Stainless steel 5-foot hose
Secure, leakproof connection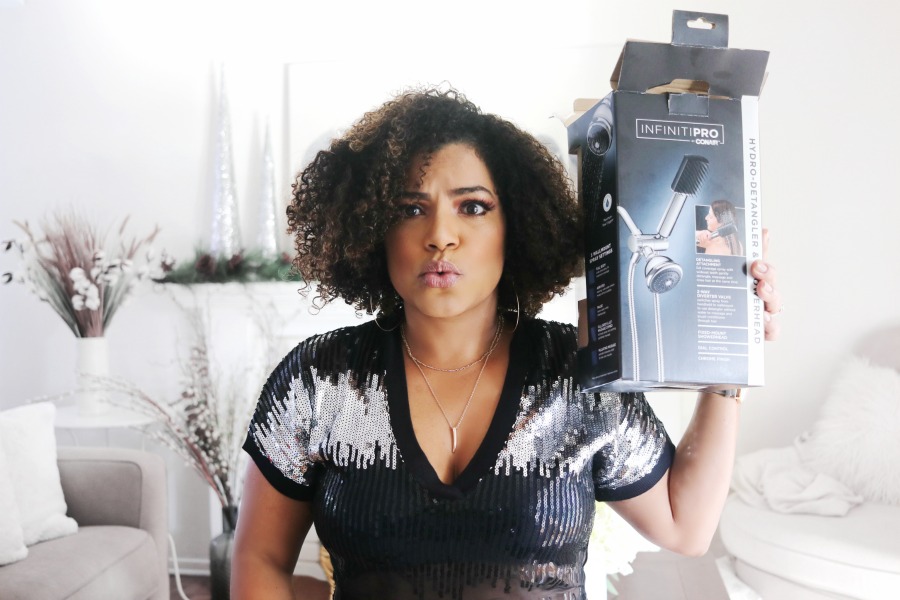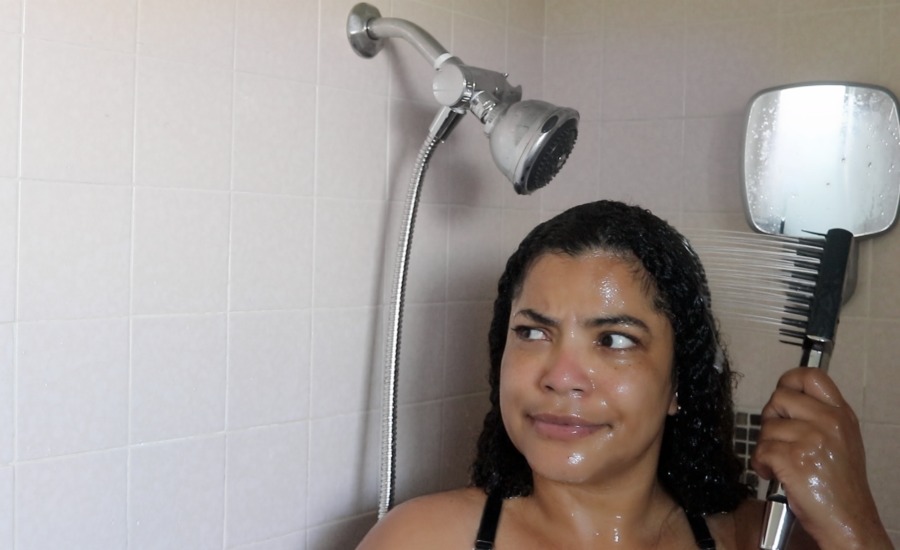 I used it for you so you don't waste your money "your'e welcome"
First of all, the showerhead is easy to install, it comes with clear instructions and pretty much everything you need.
I love the water pressure and the several settings.
It is easy and simple to switch from the detangler to shower.
The bristles on the brush feels so good massaging the scalp.
The brush is good to detangle natural curly hair but the handle can be slippery as it doesn't have a anti-grip handle and when you are in the shower with tons of conditioner, it does slip on your hands.
I love the brush and the unique approach to detangle, but I don't recommend using it/detangling your hair while the water is on for two reasons:
1-. As a curly haired girl we spend longer time detangling our hair and having the water on will waste a lot of water.
2.- If you let the water run, the conditioner will wash out and by the time you get to the roots you will have to re-apply conditioner.
Do I recommended it?
I think is a good product and very unique, if you are looking for a new headshower and you want to have and unique cool product, go for it. I don't really know how long the brush will last or if the company will be selling replacements because as for right now it is perfectly fine and only time will say.
When I used it to rinse it out, it felt amazing on the scalp.
I got mine on sale for $39.99 at Bed Bath And Beyond.
Este articulo esta disponible en: Español