Este articulo esta disponible en: Español
Thanks iwi for sponsoring this article, all opinions are my own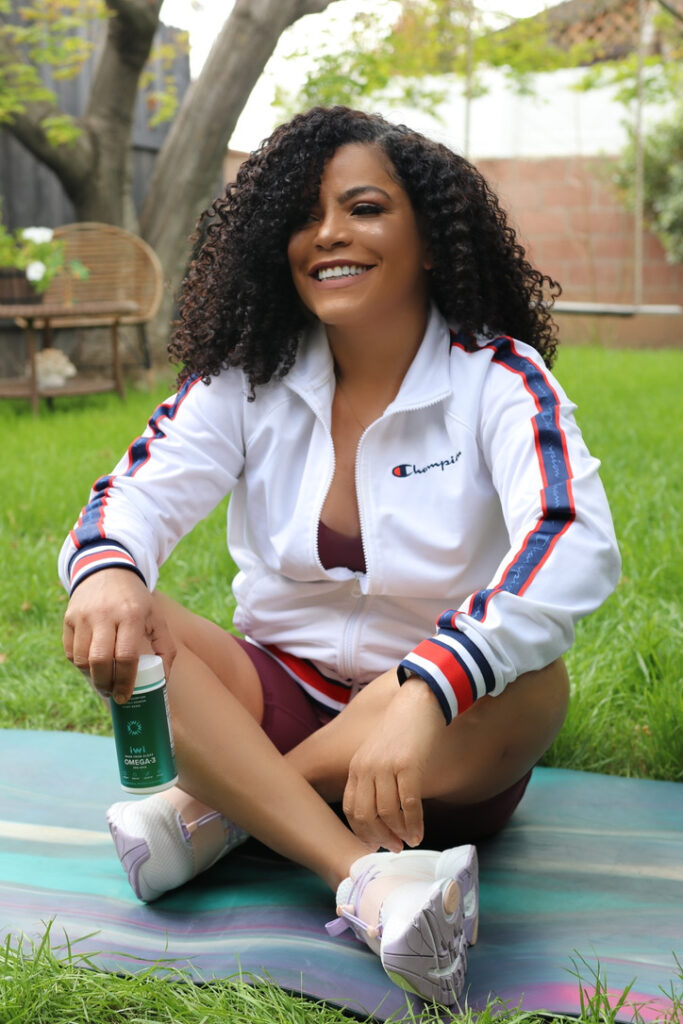 You do what you can to live a healthy life and grow long, healthy hair, but sometimes you need a little something more to help. That's why you may want to include Omega-3 in your daily routine. This article will explain why and how you can grow healthy hair with Omega-3 and how to identify the best one for you.

WHAT IS OMEGA- 3
Omega-3 is an essential fatty acid that plays an important role in the maintenance of the cardiovascular system and tissue maintenance.

Research shows that Omega-3 supplements support overall health and wellbeing for the heart, brain, vision, bone/joints, as well as hair and skin.
HOW TO TAKE OMEGA-3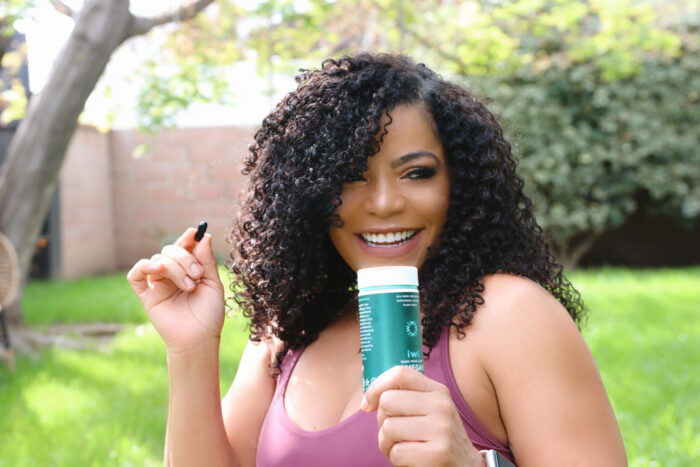 Fish and krill actually get their Omega-3s by consuming nutrient-rich algae. Algae is the original source of Omega-3 fatty acids. I take iwi Omega-3, because they go straight to the source (algae) to provide the best and most sustainable Omega-3.

Sustainability and health are important to me, so I feel good using iwi supplements. They absorb higher quality Omega-3s, and are made from the most natural sources on the planet – algae grown at sustainable farms in West Texas and New Mexico – the algae growing technology is at the forefront of advancing science.

IS OMEGA-3 GOOD FOR HAIR LOSS AND HAIR THICKENING?
I use the Omega-3 supplements because our bodies don't naturally produce it. Some studies suggest that Omega-3 may promote hair growth. The oil may cause hair to enter its growth phase or stay there for longer. Therefore, if hair spends more time in its growth stage, this might give a person the appearance of having more hair.
WHICH OMEGA-3 IS BEST FOR YOU?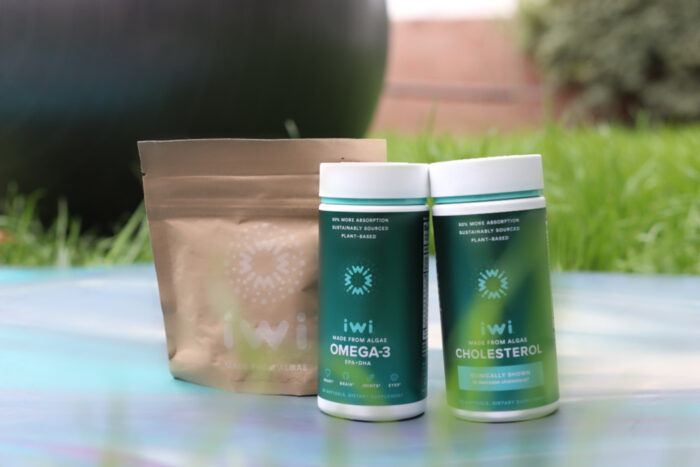 When it comes to supplements, I always take the best because I want to treat my body with the best. iwi is the most powerful Omega-3 on the planet. Better living begins with their unique and proprietary form of algae, Almega®PL. Get more support for your heart, brain, vision, joints and overall wellness. This product contains DHA and the world's only EPA that is naturally bound to glycolipids and phospholipids. It's also packed with nutrients: chlorophyll, phytosterols, Omega-7, carotenoids and other antioxidants.

And one of my favorite parts is that you don't get that fishy taste after taking it.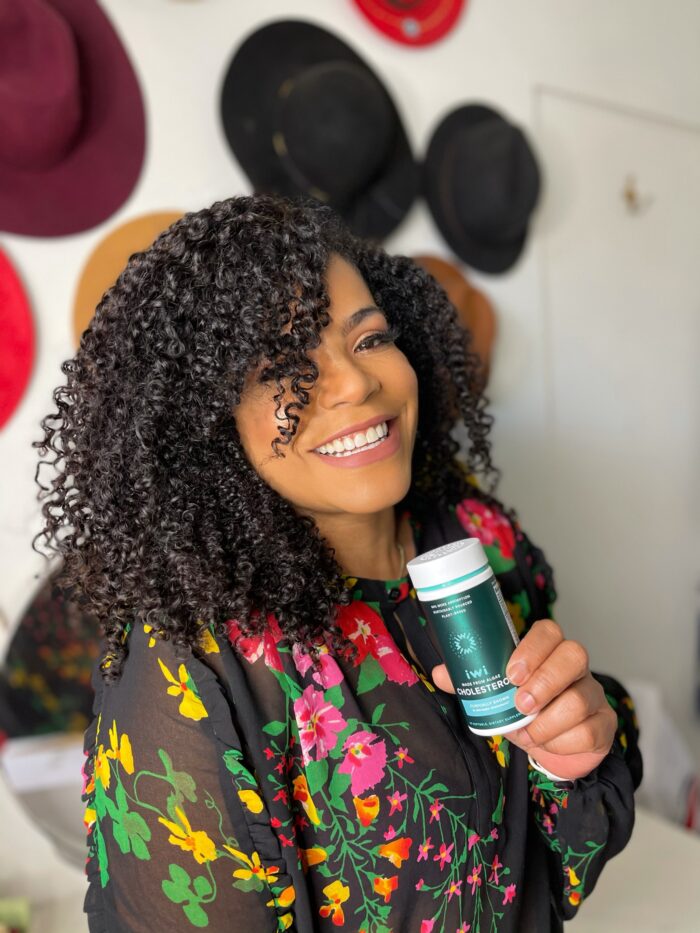 iwi uses the power of EPA-only Omega-3s derived from nannochloropsis microalgae in its Cholesterol supplement, which has been clinically demonstrated for cholesterol reduction.

Omega-3s are amazing for our overall health. When I looked for the right supplement for me, I looked for evidence about how well the product works in scientific studies from credible publications. I also thought it was a good idea to find out how they ensure the ingredients listed on the supplement label are actually in the bottle. I did my research and I chose iwi for my hair growth and overall health -it's not only good for me, but also for the planet. #betterlivingbeginswithin #iwilife
Use code (DAILYCURLZ30) at checkout to get 30% off your first order. Plus, if you subscribe, you will save an additional 20% on every order. Visit www.iwilife.com
Este articulo esta disponible en: Español