Thank you to Madison Reed for the opportunity to discover a healthier and convenient alternative for at-home hair color.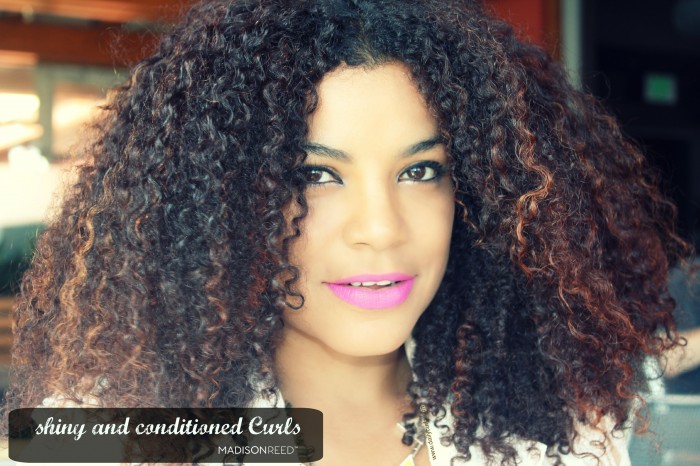 Healthier hair color and salon quality at home is my thing, I don't always get it right, lol but for us Do It Yourself curly girls you know how amazing it is to find a product that fits your needs with better ingredients, easy step by step support and great costumer services. I am always looking for long-lasting hair color to cover my gray hair without the stink, burn or itch of harsh chemicals, and Madison Reed hair color is my lucky find of the month.
What to love about Madison Reed: ammonia, Resorcinol, and PPD-Free, with No Parabens added. With hair-fortifying and protecting ingredients including Argan Oil, Keratin, and Ginseng Root. Smaller color molecules, called micro pigments, create a gentle coloring process that doesn't require ammonia to aggressively open the hair cuticle to deposit the color. Beautiful, chick, and functional box with pretty much everything you need to achieve professional results at home.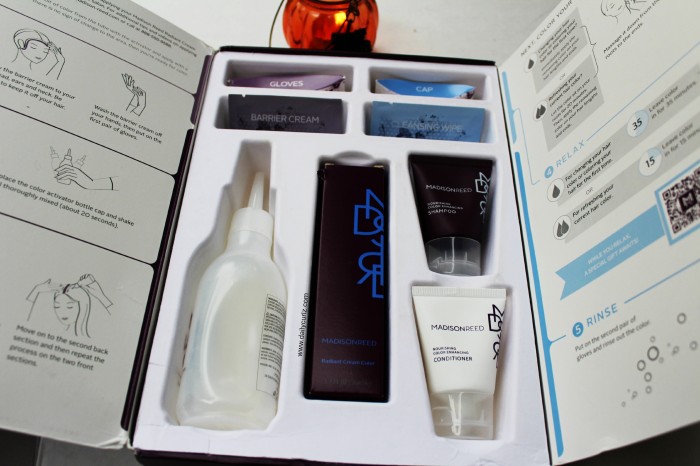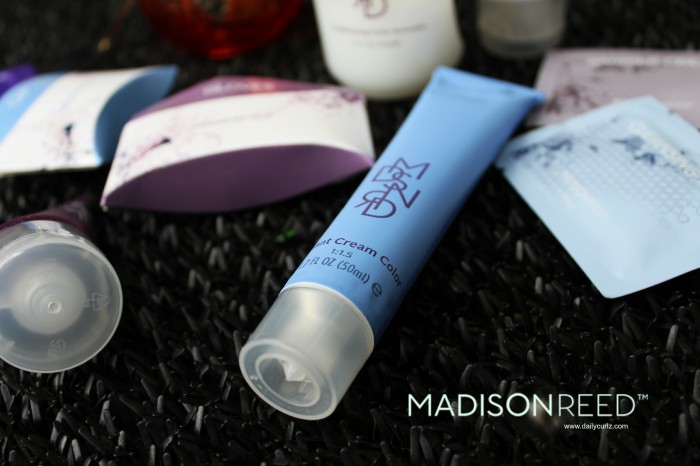 If you are looking for professional results at home, you should check Madison Reed, it leaves hair vibrant after coloring and feeling shiny and soft, plus it's gentle on your hair.
If you want to experience the at-home luxury of Madison Reed and get 50% off your first Color Kit,click →here ←and enter the code MRPAMPER!—This is good for new customers only, not combinable with any other offers, and valid only on one Color Kit. Expires Nov. 30, 2014.
Español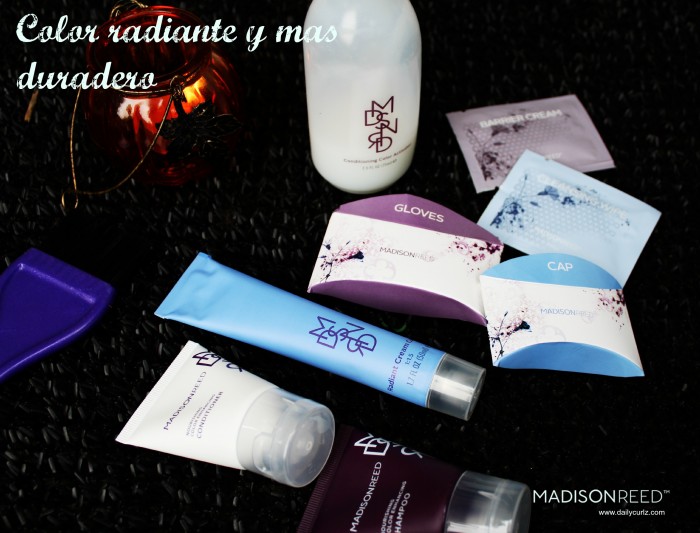 Color de cabello más saludable y calidad de salón en casa es lo mío, y no siempre me sale bien, jajaja pero si eres de las que les gusta inventar y hacer las cosas en casa, sabes lo increíble que es encontrar productos que se ajusten a tus necesidades, con mejores ingredientes, pasos fáciles y excelente servicio al cliente. Yo siempre estoy buscando un tinte de cabello que sea duradero para cubrir mis canas sin olores, ni químicos fuertes y  Madison Reed es mi afortunado hallazgo de mes. Que me gusta de Madison Reed: sin amoníaco, resorcinol, PPD, o  parabenos. Contiene ingredientes como el aceite de argan, queratina, y raíz de ginseng que ayudan a fortalecer el cabello. Moléculas de color más pequeñas, llamadas micro pigmentos, crean un proceso de coloración más suave que no requiere de amoníaco para abrir agresivamente la cutícula del cabello para depositar el color. Hermosa, practica y funcional caja conteniendo prácticamente todo lo que necesitas para lograr resultados profesionales en casa. Si estás buscando resultados profesionales en casa, chequea las opciones de colores que te ofrece  Madison Reed, que te deja el cabello vibrante después de la coloración y con una rica sensación de suavidad.
Si te animas a tratarlo, acá te dejo un  50% de descuento en tu primer Kit de color, has click →aquí ← y entra el código MRPAMPER! Solo valido para nuevos clientes y únicamente para un kit de color, no combinable con otras ofertas. Expira 30 de noviembre 2014.