This post is part of a paid campaign for SunnyD and Latina Mom Bloggers, however all opinions expressed are solely mine and has not been edited by others.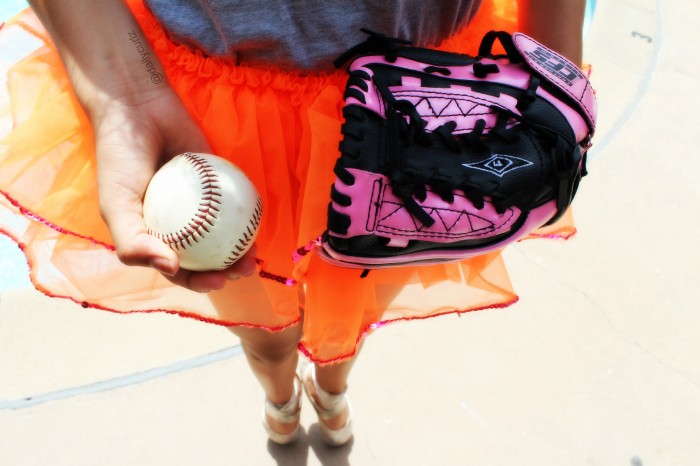 Summer is just around the corner and as much as I enjoy having my princesses around, I am already planning the whole family activities to keep them active and to also give me some "me" time. Regular exercise is a very important part to keep their body not only in a good shape, but also healthy.
Ever since I wore my hair natural, my kids are learning by example to regularly exercise, we hike, swim and run together, and they do ballet, tap and jazz several days a week.
Active kids have stronger bones, healthier weight, decreased risk of developing type 2 diabetes, more academic motivation, alert and of course more successful in achieving anything they want.
The trick to have your kids motivated to exercise is to have an age appropriate and an enjoyable activity so they don't get bored or frustrated. I know for some of us, money is sometime an issue, but honestly there are a lot of programs to keep your kids active during summer like SunnyD proCamps where you can be a hero for your child by giving them a unique experience of sports instructions and fun with a pro athlete* like Ryan Tannehill, Ben McLemore or Chris Iannetta, each camp is led by one of the biggest names in professional sports, and you can enter for the chance for your child to experience *football, *baseball, *soccer or *hockey instruction and fun"
 Tickets to a ProCamp include learning the fundamentals of baseball, basketball, football, hockey or soccer, pep talks from the pro and playing sports with children their own age. This is a fun and educational event that will teach children the fundamentals of sports and give them a chance to learn from a professional athlete.
Registering for a SunnyD ProCamp is easy! Just visit http://www.sunnyd.com/procamps pick the camp of your choice, and your child could win a spot at a SunnyD ProCamps.
No purchase necessary. Open to legal US residents at least 18 years or older. Void where prohibited.  Sponsored by SunnyD.*I'ts not state that a child "will play with the pro athlete. The athlete will be leading the ProCamps but they can't promise to participants that they will be playing directly with all participants. 
Español
Este post es parte de una campaña pagada por SunnyD y Latina Mom Bloggers , sin embargo todas las opiniones expresadas son exclusivamente mias y no ha sido corregido por terceros.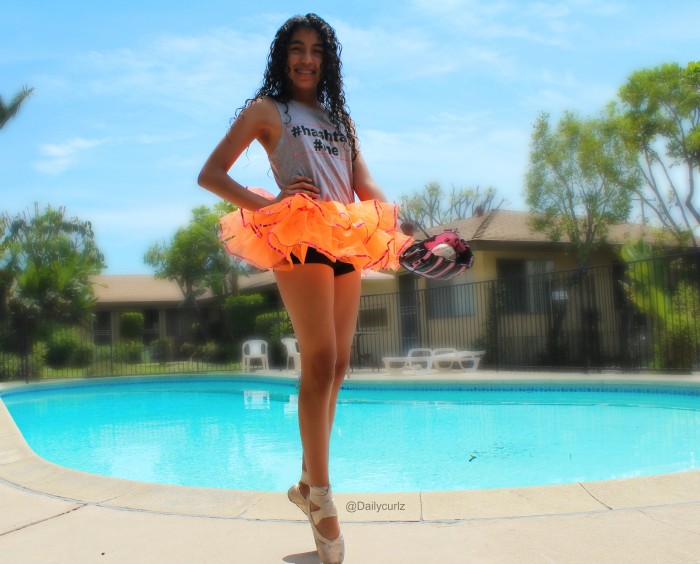 El verano está a la vuelta de la esquina y por mucho que me gusta tener a mis princesas en casa, ya estoy planeando todas las actividades familiares para mantenerlas activas y también para darme un poco de tiempo para mí. El ejercicio regular es una parte muy importante para mantener su cuerpo no sólo en buena forma, pero sano.
Desde que llevo mi cabello natural, mis hijas están aprendiendo con el ejemplo, el hacer ejercicio regularmente: vamos a escalar, nadar y correr juntas, y ellas hacen ballet, tap y jazz varios días a la semana .
Los niños activos tienen huesos más fuertes, un peso saludable, menos riesgo de desarrollar diabetes tipo 2, más la motivación académica, están mas alertos y por supuesto esto lleva a más éxito en lograr lo que quieran.
El truco para tener a nuestros hijos motivados para hacer ejercicio es tener una actividad apropiada a su edad y una agradable para que no se aburran o se frustren. Sé que para algunos de nosotros el dinero para las actividades no siempre esta disponible, pero la verdad es que hay una gran cantidad de programas gratis para mantener a tus hijos activos durante el verano como SunnyD proCamps donde se puedes ser un héroe para tu hijo/hija , dándoles una experiencia única en los deportes y diversión con un atleta profesional * como Ryan Tannehill , Ben McLemore o Chris Iannetta , todos campamentos están dirigidos por uno de los nombres más importantes en el deporte profesional , y  puedes entrar por la oportunidad para que tu hijo experimente:  football, béisbol, soccer o hockey.
Las entradas para un ProCamp incluye el aprendizaje y los fundamentos en estas disciplinas, palabras de ánimo de los pro y hacer deporte con los niños de su misma edad .  Registrarse para una SunnyD ProCamp es fácil ! Sólo tienes que visitar http://www.sunnyd.com/procamps/es/  elige el campamento de tu elección, y tu hijo podría ganar un lugar en un SunnyD ProCamps .
No es necesario comprar . Abierto a residentes legales de los Estados Unidos por lo menos 18 años de edad. Nulo donde sea prohibido . Patrocinado por SunnyD . * No se garantizado que un niño  jugará con un atleta profesional . El atleta estará al frente de los ProCamps pero no se puede prometer a los participantes que van a estar jugando directamente con todos los participantes.