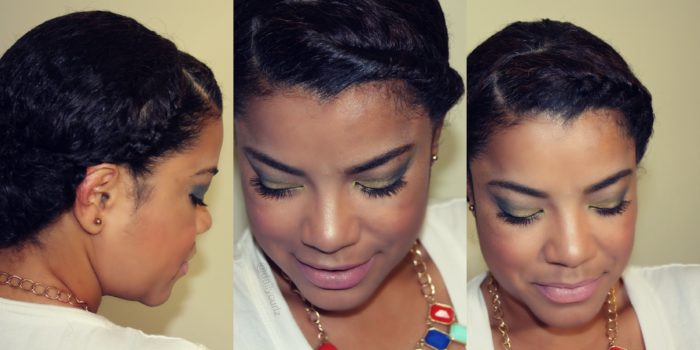 I love to have my hair out, most of the time, but during summer hot days when the air is so thick and humid, frizz is going to happen. So save yourself some time and frustration trying to fight frizz during summer. Instead, find an easy go-to hairdo like the ones below for those high humid, summer days. . Follow these simple tips and tricks for a silky summer undo, because summer doesn't mean bad hair days.
For this cute hairdo I started with damp hair (you can do it on an all twist out or blow out) , and then applied a hydrating oil, this is one the most important parts of a silky summer updo. Oil penetrates and seal to keep hair moisturized from roots to ends.
Then I applied Eden Body Works curl defining creme to add extra moisture, optimize style definition, and a tropical scent that I love so much.
The right tools is essential for a summer silky undo, I am using a soft bristle brush for a sleek look.
Tame the edges with Design Essentials honey & Shea Edge Tamer, I love this products because it leaves my edges super soft and with a light hold.
For extra edge tamer, use a silk scarf for 10-15 minutes, this will help your style set and help with ant fly away hair. If you are doing any of this style the night before, the silk or satin scarf will help you protect the style over night and save you some time in the morning.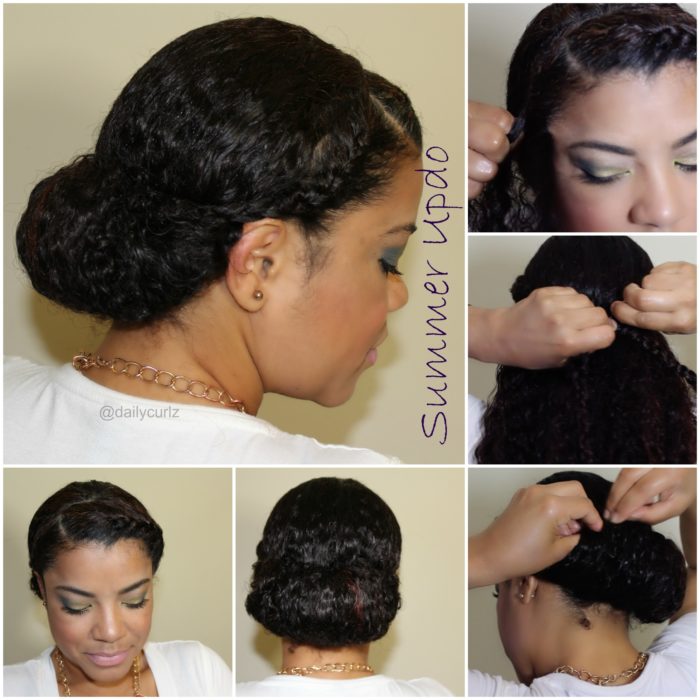 During summer stay way for hot tools and styling products that can cause your natural curly hair to dry out and frizz quickly like alcohol-based sprays.
Products that contain aloe vera that promotes healthy hair growth, panthenol -vitamin B5, which improves elasticity and silk protein that gently penetrates the hair shaft and strengthens hair
what is your go-to summer undo? Do you have a special routine, or hair products during summer months? 
 Español