Este articulo esta disponible en: Español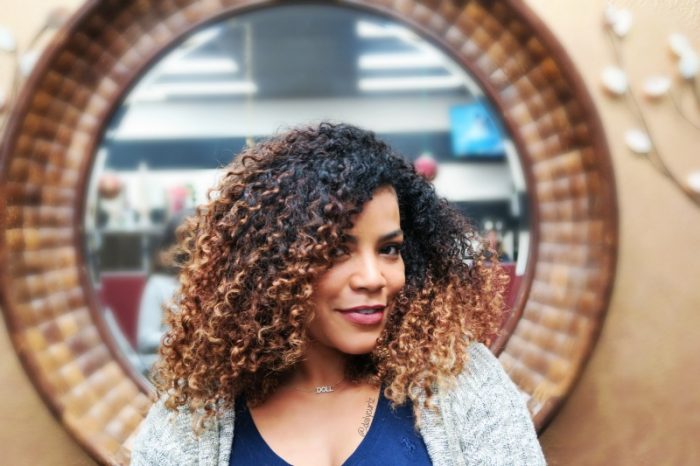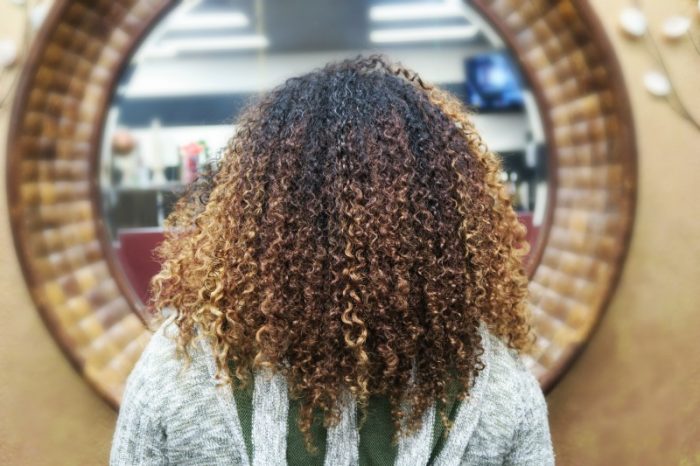 You may have already noticed that I finally dyed my hair a little lighter, which can be frightening for many women with natural curly hair. In this post, I want to make clear that YES, it is possible to play with colors in our hair and this is how to dye your curly hair in the healthiest way possible that will help you in your goal to spice up your hair color.
Start on healthy hair.
This is the first step to dye your curly hair -or any hair type- in the healthiest way possible. Think about it this way, if you have a rash or a wound, would you add hand sanitizer or perfume to it? no, right? It will make it worse.
The same happens with your hair. If you want to change your hair color, first make sue that your hair is healthy and strong.
Do your research.
Make sure to look on blogs, youtube, instagram, magazines, and everywhere for the hair color you want with different variations and tones. This will help you a lot the day of your appointment because your hair colorist will have a better and more clear idea of what you want.
Don't rush.
Once you make your appointment set aside at least 16-20 minutes to talk to the colorist about your concerns and needs. I went to my appointment with an idea in mind and by the end of the consultation I changed my mind on a few things that in the end, would keep my hair healthier and save me money and time.
Be aware of the changes.
Not only will your color will be different, but also as a curly haired girl, you should be aware that color opens up the hair follicles and your hair may look more voluminous. This can be a good thing for some and a bad for others. In my case, my hair looks fuller which bothers me sometimes.
You need more hydrations.
As my hair is lighter, I found myself using more leave-in conditioners to keep my hair from looking dry. The good thing is that I look younger, so I don't mind the extra dollars for an instant youth boost, lol.
You'll also need to protect your color from pool water or the ocean by soaking your hair in water and conditioner. Chlorine can make brunette colors brassy and even dry it out.
Finally, now more than ever, now that you dyed your hair, make sure to avoid harsh shampoos, simply because you want your color to last longer.
Also remember to use deep treatments in your hair wash routine. Eat a lot of healthy hair food, drink a lot of water and do some regular exercise.
Este articulo esta disponible en: Español