Este articulo esta disponible en: Español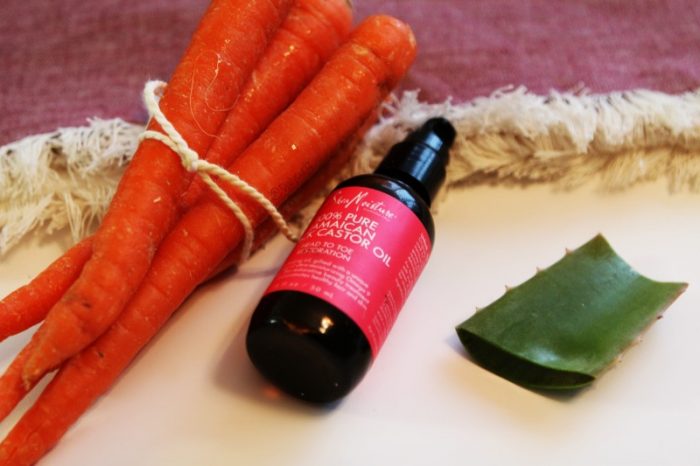 My mom used to make me drink carrot juice because she swore it was the best to keep a good eye health and maintaining my sight 20/20. And she was right, but carrots are great for more that just our eye sight. When it comes to beauty, carrots is one of the best and cheapest ingredients to have a glowing skin and a healthy hair. If you want to stimulate hair growth, this Diy Carrot Hair Growth scalp treatment is all you need.
Carrots contain carotene, a chemical that is converted into vitamin A by the body, it can improve the appearance of the skin, hair, and nails. Carrots are also loaded with nutrients and vitamins like Vitamin A, K, C, B6, B1, B3, B2, fiber, potassium, and phosphorous.
Carrots For Hair:
Carrots help your hair look shinier and smoother.
It is great to improve blood circulation which leads to hair growth.
Carrots makes hair stronger.
Helps with the falling of hair.
Protects against external damages like weather, sun and pollution. 
DIY carrot hair growth scalp treatment.
Make a strong carrot juice, you can use a blender or a juice extractor.
Add about 4 inches of Aloe Vera crystal (you can also use aloe Juice). If you are using the Aloe Vera crystal blend with the carrot.
Strain the juice.
Add 1 tbs of Jamaican Castor oil
Aloe Vera adds shine and moisture to your hair while promoting hair growth and keeping your hair healthy.
Castor Oil is known as the "miracle oil" because of its antibacterial and anti-inflammatory properties. It is also great for hair growth.
How to use.
Use this mixture in a spray bottle and apply it onto your scalp with a circular massage.
Leave it on for about 30 minutes. If you like, you can also use it over night, making sure to wash your hair in the morning.
This is a scalp treatment, so you will have to apply on your scalp but if you like, you can also apply it all over your hair.
Yes, you can use a plastic shower cap.
Use every week before shampoo.
Wash and style your hair as usual.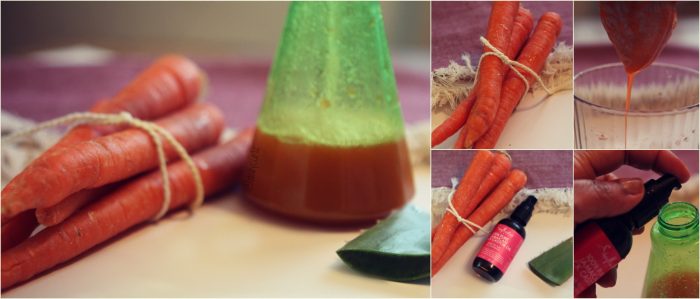 Este articulo esta disponible en: Español