Este articulo esta disponible en: Español
This shop has been compensated by Collective Bias, Inc. and its advertiser. All opinions are mine alone. #WandItAway #CollectiveBias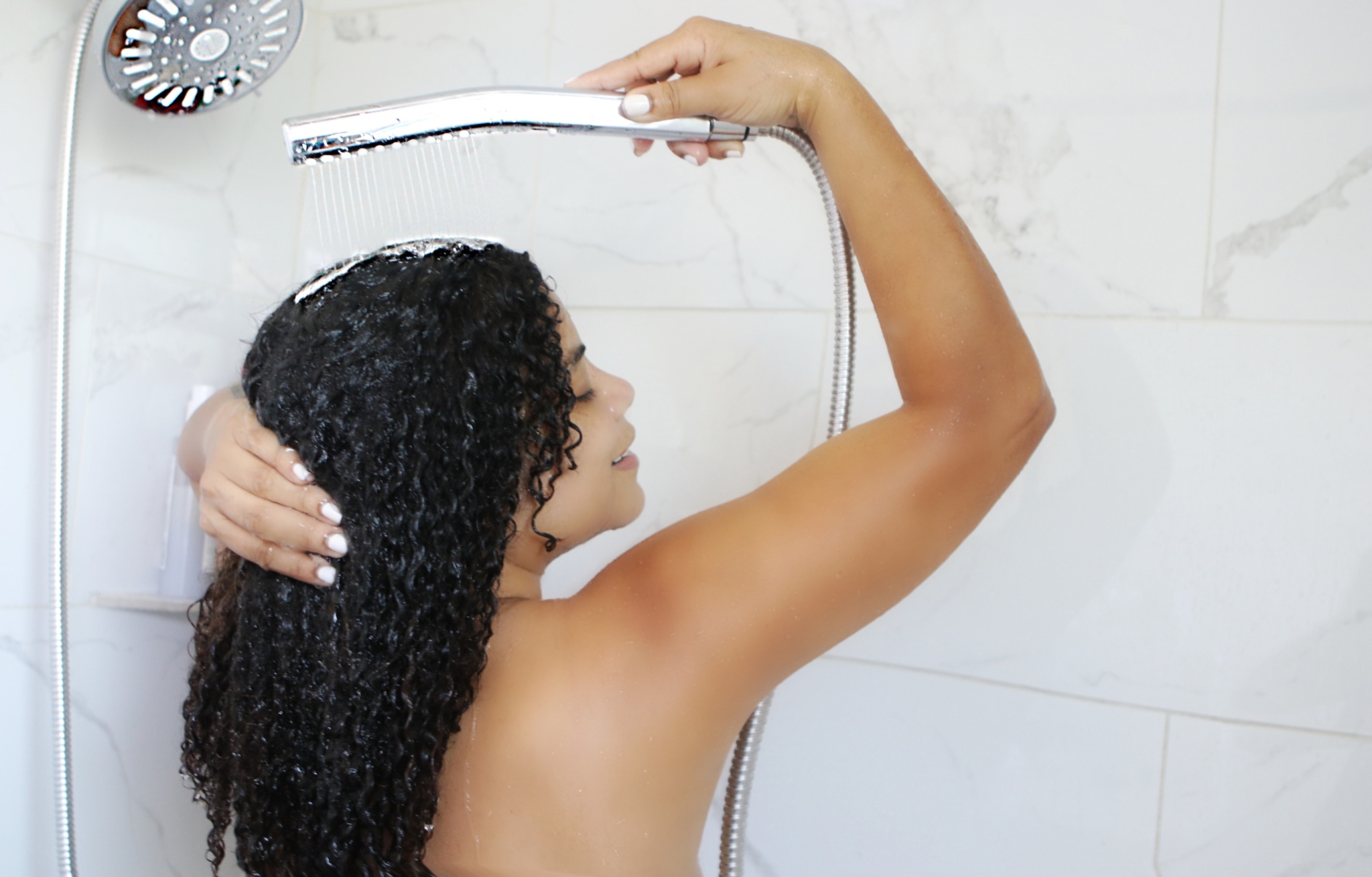 Do you really need to learn how to wash curly hair the right way? You may think you got this, but if your hair is breaking, gets tangled a lot, you are using a lot of conditioners, or have dandruff, you may not be washing your curly hair the right way. Making small changes to your shower routine can make a huge difference, that is why I upgraded my showerhead to Waterpik® BodyWand Spa System with PowerComb™ stream. Keep reading for my tips.
The BodyWand is good for all hair types & textures if you have thick, easily knotted/super curly hair, you may find the comb to be even more beneficial!
DO Pre-poo: Before you jump into your Waterpik® BodyWand Spa System with PowerComb™ apply a pre-poo starting at the roots and working your way to the ends. Do this while gently removing knots and loose hair, I call this soft detangling which will save you time and money when washing your hair.
Shampoo Time: If you use an oil-based pre-poo, your shampoo will have a tough time lathering the product. This is when having a good shower head like Waterpik® BodyWand Spa System with PowerComb™ comes in handy. Why do I love it?
It features powerful rinsing action, a strong massage, 7 spray modes, and an 8-foot metal hose, the Waterpik® BodyWand Spa System with PowerComb™ Stream brings the spa to you.
Features PowerComb™ Stream for targeted and powerful rinsing action
Easy to install
The handheld BodyWand gives great massages on your head better than the salon. The third level is strong enough for a deep cleanse of shampoo.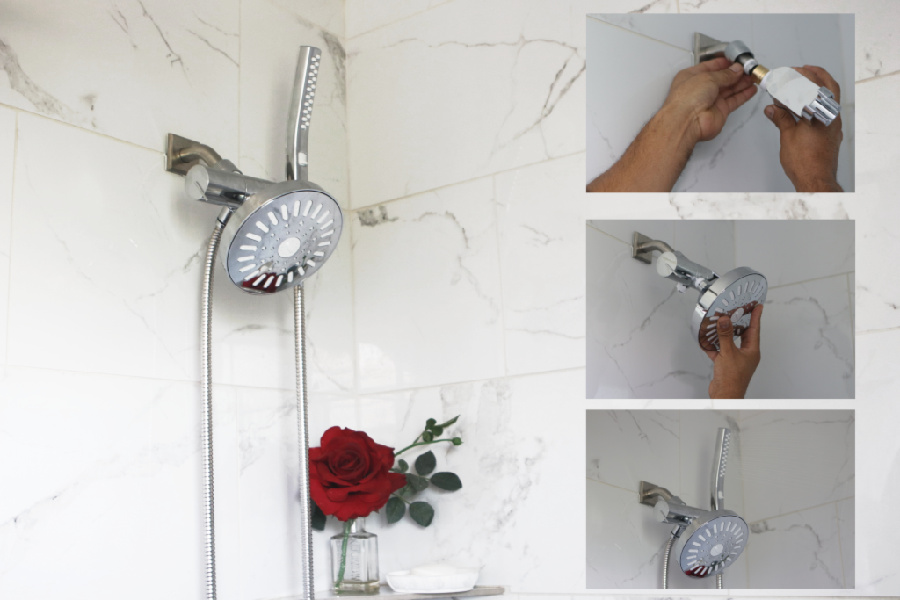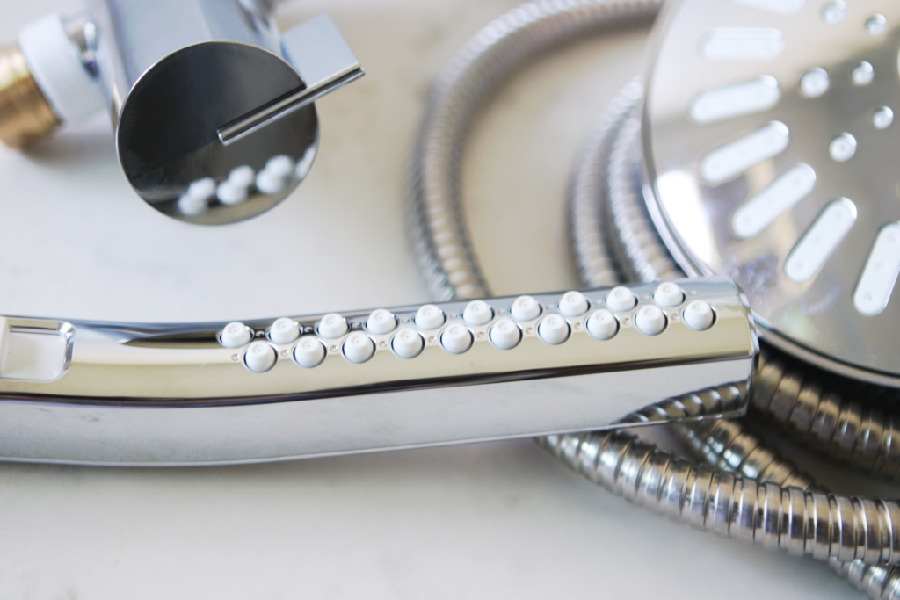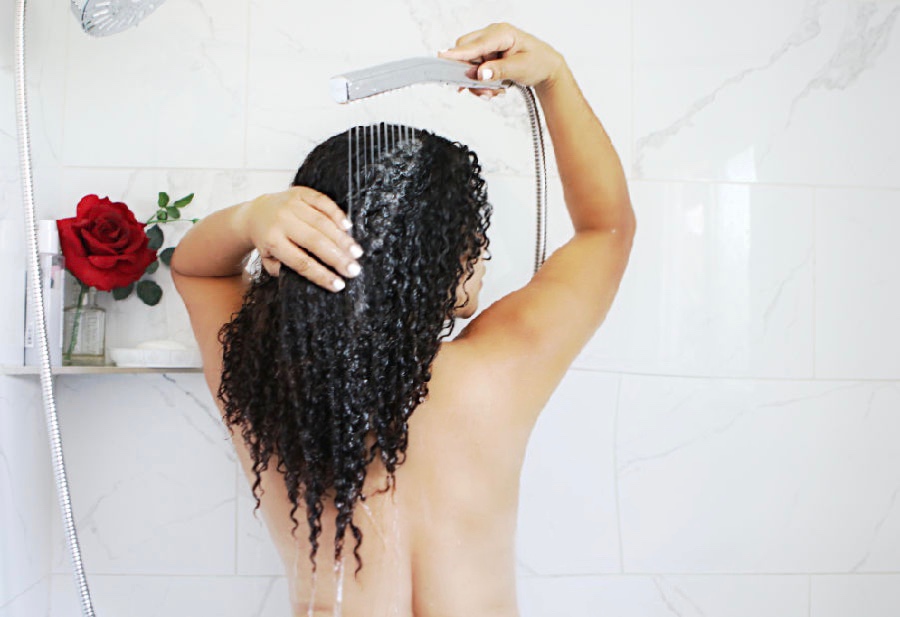 When it comes to washing your hair, some may choose a mild cleanser, some a shampoo or a combination of both which I really recommend. A clean scalp is a healthy foundation for your curls to grow faster. Massage shampoo into your scalp with your fingertips working the products towards the ends. Keep massaging (not rubbing) while you use the BodyWandto help remove all the products. The BodyWand has 3 different modes for all your needs and personal preferences: PowerComb™ (highest power)- SoftComb (middle)- Gentle Rinse (lowest). This is definitely a lot more fun and relaxing than my old shower.
Wash, rinse, repeat. You may need up to 3 shampoos to really clean your hair. Rinse out with warm water to open up your hair cuticles, this will help your hair absorb more moisture from your conditioner or deep treatment.
Condition or not condition. If you are in a rush, a hydrating conditioner is ideal to detangle and add some moisture to your curls. Seal your hair cuticles with cold water and style as usual. "Avoid your scalp, this helps you not have to wash it as often."
But.. I really recommend doing a deep treatment every time you can (I do it weekly ) and leave it on for 30 minutes or so. Learning how to wash curly hair the right way can be quite simple once you establish a hair routine. Even if you follow the no-poo system I really recommend doing a shampoo or a clarifying shampoo once in a while. Whether you co-wash or shampoo your curly hair, the Waterpik® BodyWand Spa System PowerComb™ stream will be a huge help for your hair routine.
Find it at your local Bed Bath & Beyond or if you prefer shopping from the comfort of your home, click HERE to shop online. And for a limited time Save $5 on The Waterpik® BodyWand Spa System with this rebate! Valid 10/1-12/31/19.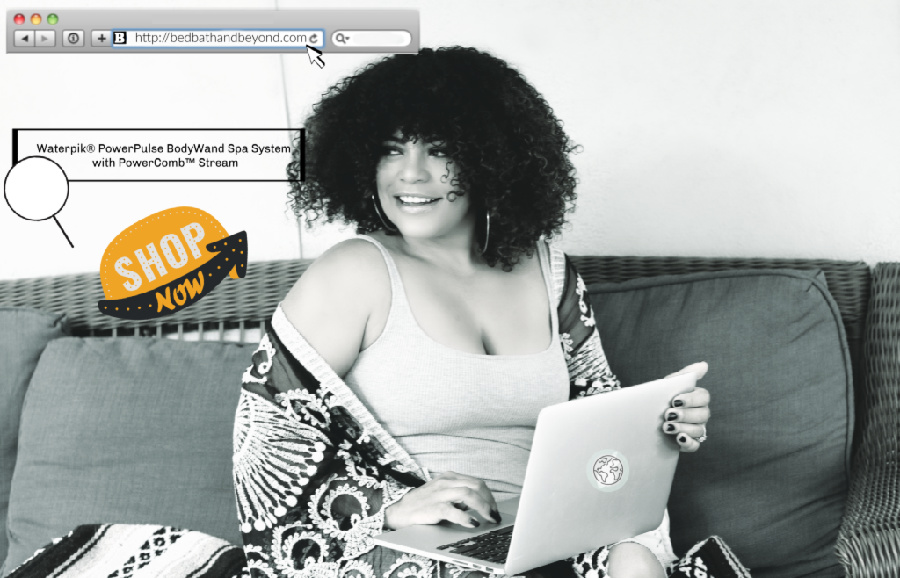 Este articulo esta disponible en: Español