Hi chicas, if you follow me on my social media, you know that I was on a trip to Mexico City, and as I was so close to Puebla – a place that I always wanted to visit- I spent a few days there. Puebla captivated me in so many ways; it's culture, it's people, and it's food. There I met the Molonqui Root which inspired me to do this all natural DIY hair loss rinse that a Poblana shared with me and I am sharing with you all (because sharing is caring), but first allow me to share with you the world Heritage City, "Puebla".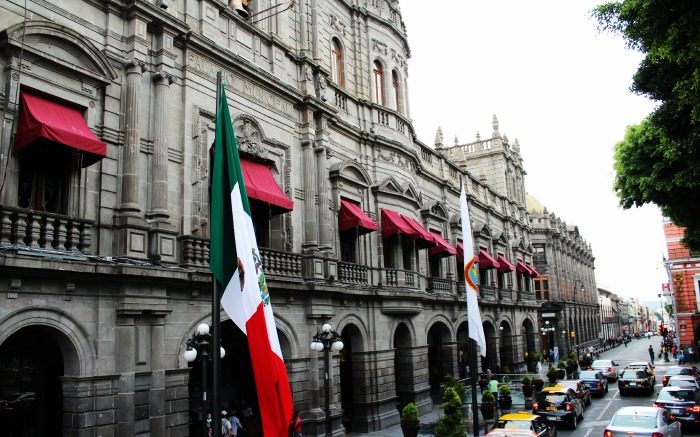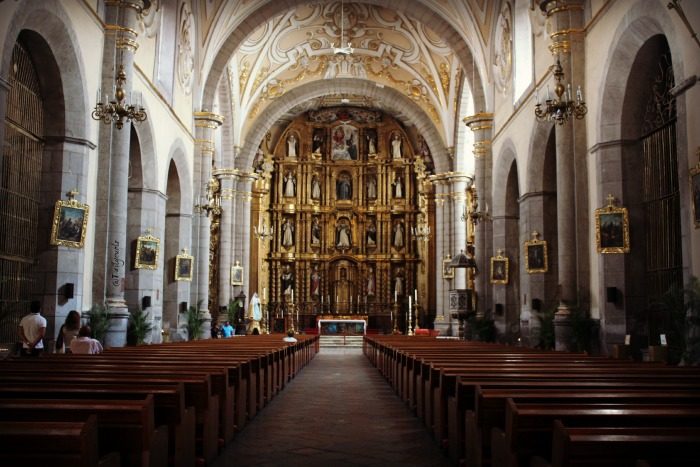 We took a trip from Mexico City to Puebla by car and it took us about 2 hours to get there, counting the traffic in the city. A big sign welcomed us to Puebla, a beautiful colonial city full of history.
We didn't have a hotel reservation, which was not a problem because it was a Wednesday – If you are going there for the weekend, please don't do this- we stopped in several boutique hotels and Casa del Callejon caught my eyes, $78 for a big room with two queen beds and a tween one; really pretty, clean, had wifi and free parking.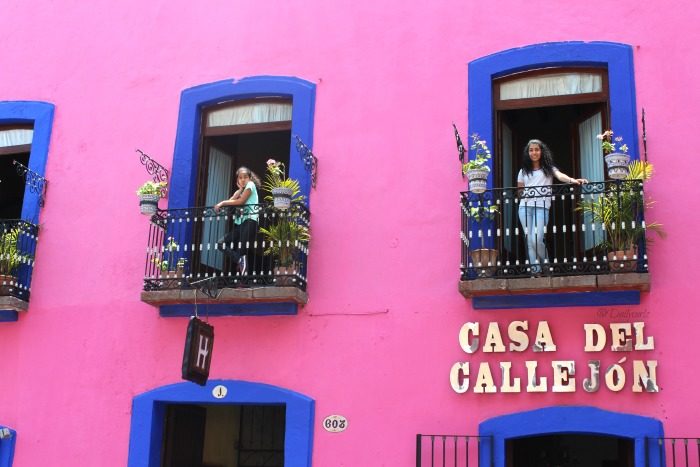 Recommendations:
Get a tour bus, it is only like $3 and it will give you an idea on what to visit and most importantly how big the city is.
Get a map, this will make a big difference, I mean HUGE.
Wear comfortable shoes, you can pretty much walk everywhere, and you will walk a lot.
Ask for recommendations from the local people. They are extremely nice and always give the best advice on what to visit and where to eat.
Try the local Craft beers.
Try the local food (some of them are seasonal) Chiles en Nogada, Mole Poblano, cemitas, chapulines.
Don't forget to visit La Cathedral de Santo Domingo, but most importantly "La Capilla del Rosario"
Visit la Pasita.
Bring your camera.
Have fun.
Puebla is also a place where you can find a lot of natural products and ingredients used for centuries by the natives. While walking in the main street, I saw a woman selling a root, she claimed that this root called Molonqui is powerful to grow hair and stop hair loss. The Puebla people also claim that this root can even re-grow new hair – Now I just need one of my bold friends to use a guinea pig.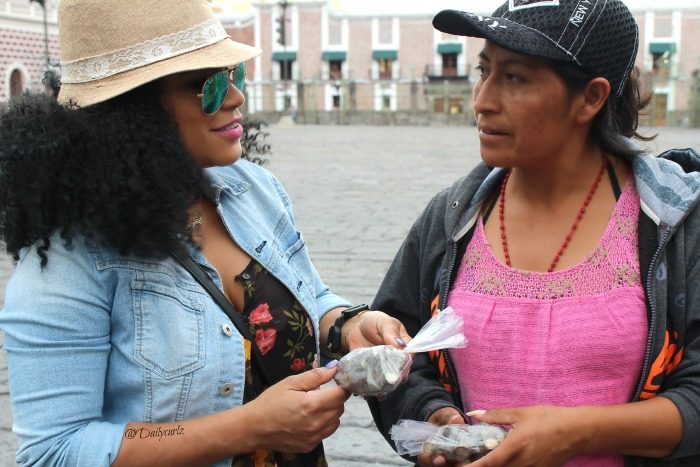 Molonqui DIY hair loss rinse
In 2 cups of water, boil 3 pieces of molonqui (like 3 inches of the roots) for about 5 minutes.
Let it cool down and use it as a rinse after your shampoo, then condition, detangle, and style as usual.
You can also pour this rinse in a spray bottle to spray it on your roots every day. Use fresh. You can also store it for a couple of days in the fridge.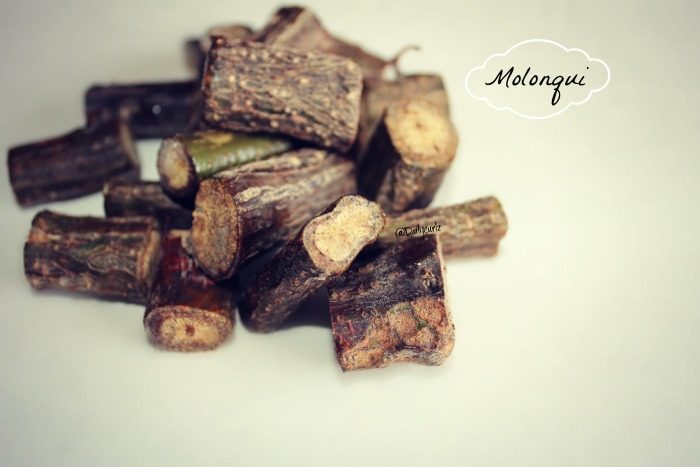 Español
Hola chicas, Si ya me siguen en mis redes sociales ya sabrán que estaba de viaje a la Ciudad de México, y como yo estaba tan cerca de Puebla – un lugar que siempre quise visitar- me pase unos días allí. Puebla me cautivado en todos los sentidos; la cultura, la gente y la comida.  Allí conocí a la raíz Molonqui, la cual me inspiro a este tratamiento para la caída del cabello que una habitante de Puebla compartió conmigo. Antes de compartirles esta milenaria receta, les comparto un poco de lo que vivi en esta ciudad patrimonio de la humanidad.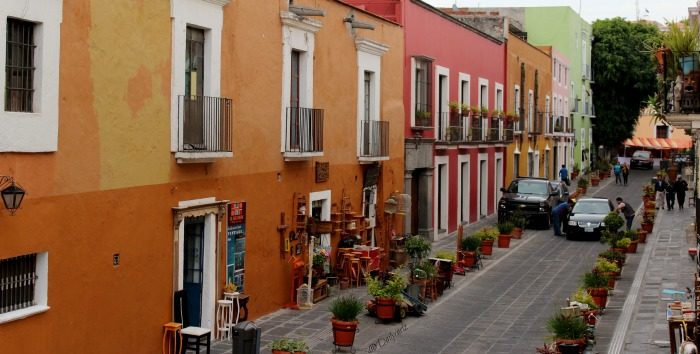 El viaje lo hicimos por carretera en carro y nos tomó cerca de 2 horas para llegar,- contando el tráfico de la ciudad-. Al llegar a Puebla, me sorprendió un poco el ver una ciudad muy moderna, que cohabita magistralmente con la tradición y estructuras coloniales. Mis ojos nos podían creer tanta belleza.
No teníamos reservación en un hotel, cosa que no fue un problema ya que era miércoles- Si vas en fin de semana, por favor, has reservación previa, los hoteles se super llenan- nos detuvimos en varios hoteles boutique y Casa del Callejón me llamo mucho la atención por lindo y acogedor y a tan solo $ 78 dólares  por una habitación grande con dos camas grandes y una pequeña, ademas de wifi y parqueo gratis.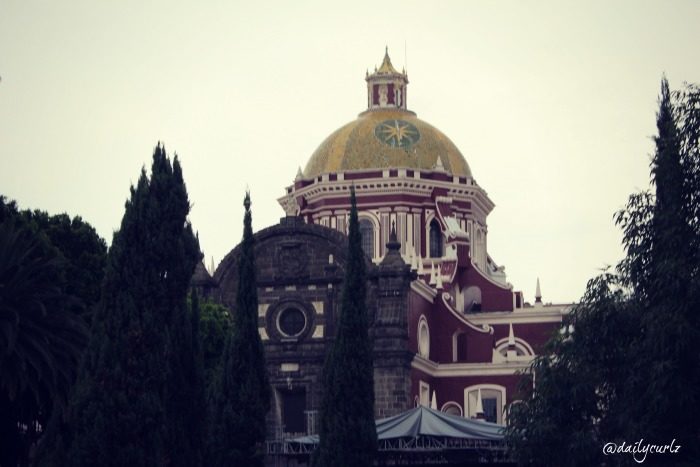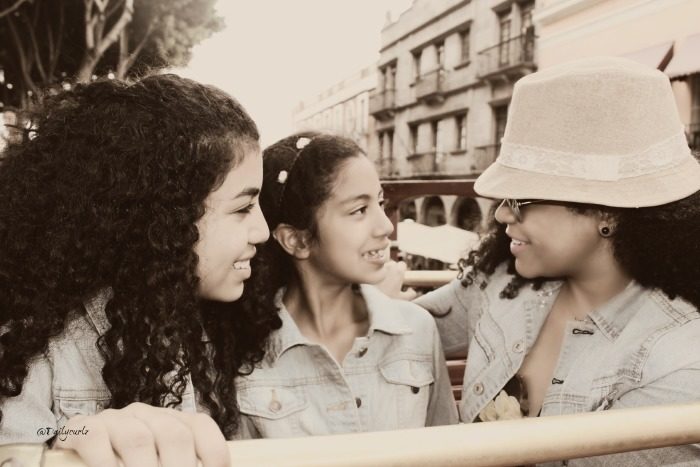 Recomendaciones:
Te recomiendo que tomes el tour en autobús, es solo como $3 dólares. Sin duda la mejor inversion pues te da una idea del tamaño de la ciudad, así como las locaciones y lugares de mayor interés.
Desde que llegues, busca un mapa, esto hará la gran diferencia, te lo prometo.
Usa zapatos cómodos, se puede ir caminando a todos lados (con una vista impresionante).
No temas en preguntar, la gente son muy agradable y orgullosos de su tierra y no no tienen problema en hacer recomendaciones.
Prueba las cervezas artesanales de la zona.
Prueba la comida local (algunos de ellos son de temporada) Chiles en Nogada, Mole Poblano, cemitas, chapulines, etc.
No te olvides de visitar La Catedral de Santo Domingo, pero lo más importante "La Capilla del Rosario" (dentro de la misma)
Visita la Pasita (licor tradicional).
Que te quedes tu y no tu camara.
Divierte.
Puebla también es un lugar donde se puede encontrar una gran cantidad de productos naturales e ingredientes utilizados por siglos por los nativos. Mientras caminaba por la calle principal, vi a una mujer que vendía una raíz, ella afirmó que esta raíz, llamada Molonqui, es poderosa para hacer crecer el cabello y detener la pérdida de cabello. Afirman que esta raíz incluso pueden hacer crecer cabello al que se esta quedando calvo- Ahora sólo necesito un amigo de esos calvitos que se preste para el experimento.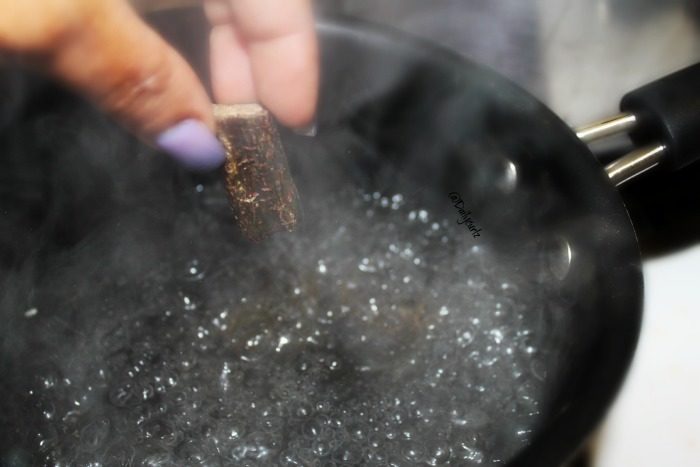 Tratamiento de pérdida de cabello natural
En 2 tazas de agua hirviendo, coloca 3 piezas de molonqui (como 3 pulgadas de las raíces) por unos 5 minutos, deja que se enfríe y lo utilizas como enjuague después de tu champú. Luego solo acondicionar, desenredar y peinar como de costumbre.
También puedes poner esta infusion en una botella de atomizador y rociarla en tu cuero cabelludo todos los días. Utilizar fresco de preferencia, pero puede perdurar una días en la nevera.