Este articulo esta disponible en: Español
My hair is better than yours is a compensated campaign in collaboration with Dove and WeAllGrow Latina.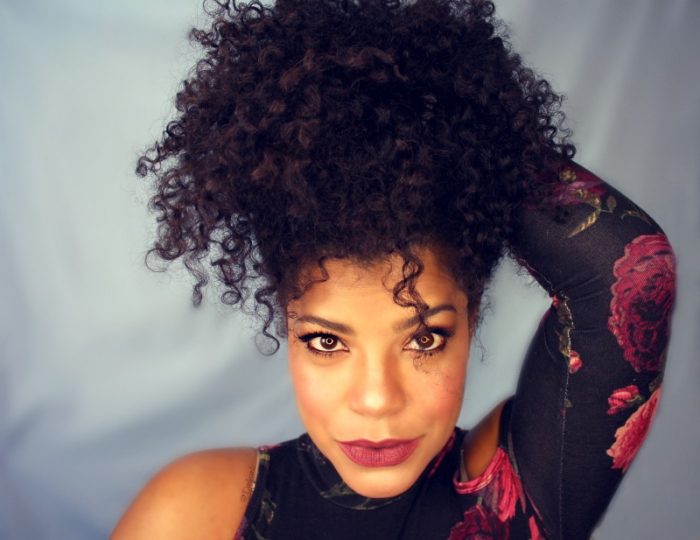 My hair is better than yours is a frase that I would love to hear every curly haired girl in the world saying. For so long we faced such a shame about having curly hair that every special event was an anxiety moment. When I was 11 my uncle was getting married and I was part of the court, my mom took me shopping for a beautiful yellow dress and ballerina white shoes, I was so happy that my heart beat faster that I ever experienced in my life. Now, the only problem – my mom said- What am I going to do with that greñas (a derogative way to call curly hair in DR)?
Long curly hair in a wedding court or any special event was not acceptable, in a way, I was happy because I thought that my mom would relax my hair and I finally would have straight hair like all the women around me. She didn't, that was going to be my quinceañera birthday gift. Instead she flat ironed my hair with an iron, literally an iron ( we didn't have flat iron back then and we didn't have the money for some fancy treatment.)
It took me a long time to get along with and fall in love with my hair. Now every special event is the appropriate moment to show the world that my hair is beautiful and it is better than yours. Just like Dove Hair I am on a mission to broaden the definition of beautiful hair by celebrating all hair [types, textures, styles, colors] and inspire real women to do the same. I love Dove's commitment to creating a world where hair is a source of confidence not anxiety, and through research, they have found that there is a narrow depiction of what "beautiful hair" is traditionally thought to look like. Dove found that almost all women (99%) agree that women judge each other on their hair, which is why we encourage all women to love their hair whether it is straight or curly, purple or black.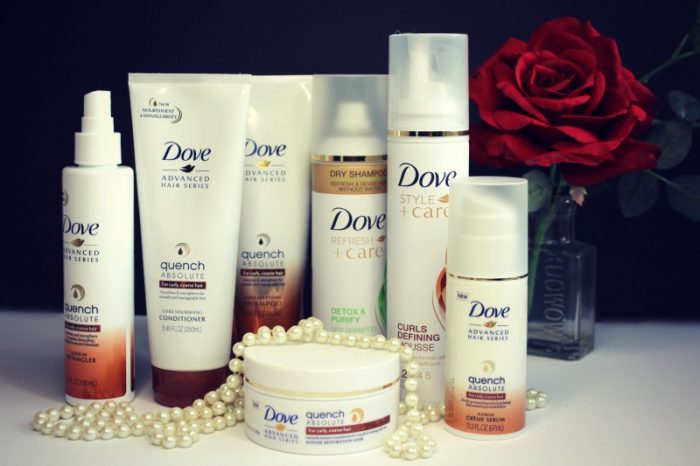 How do I not love my hair if with only two products I can have perfect second hair day after gym? Can your hair do that? After I wash, detangle, deep condition and style my hair with Dove (usually on the weekends). On Monday it is time to hit the gym, so I put my hair in a pineapple. When I get home and after I take a bath, I put down the pineapple hair, shaky, shaky, shaky, then I refresh my hair with the amazing Dove detox & purify dry shampoo on my scalp that refreshes by instantly removing oil, for clean hair without visible residue.
Do more shaky, shaky and then apply Dove quench absolute crème serum for nourished and long lasting frizz control and curl definition.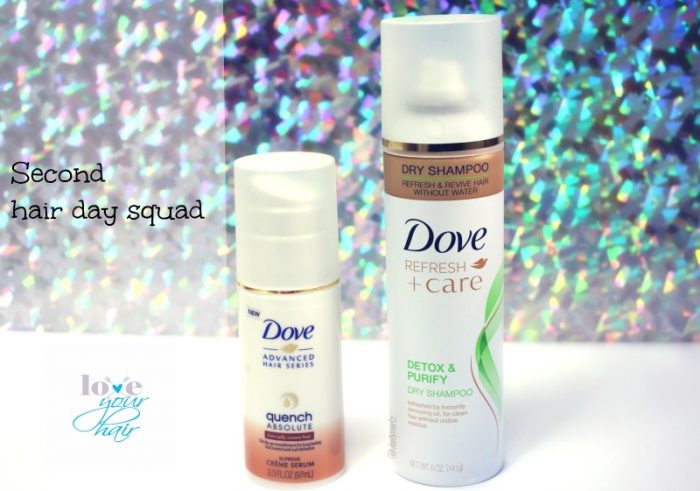 This is a sponsored campaign written by me on behalf of Dove and WeAllGrow Latina. However, all opinions and text are all mine.
Este articulo esta disponible en: Español