This shop has been compensated by Collective Bias, Inc. and its advertisers. All opinions are mine alone. #WalgreensBeauty #CollectiveBias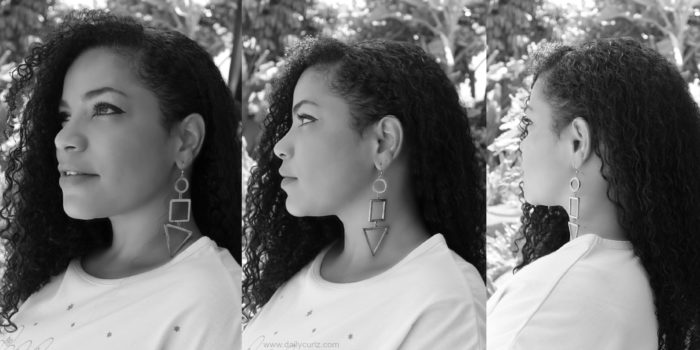 The time when I have to literally chase all over town for my natural  hair product is long gone, now just around the corner I have Walgreens, which has become the most convenient place to purchase all my natural hair care needs. And there I went to buy some essentials to create this super easy natural beauty look. If you stop by Walgreens, make sure to get your "Gift With Purchase" offer which runs between 6/29 – 8/30 and allows you to get a coupon by texting a code or visiting http://www.walgreens.com/summerbeautygwp for a FREE travel-size make-up brush set, their gift with any $20 beauty and personal care purchase (excluding baby category).
Long hair is amazing, it is, but I don't particularly love having it on my face all the time, specially during summer months or if I am going to meet with someone. So this easy undo is perfect to do that, plus it looks super duper cute. This style is also perfect if you, like me, always looses one of your earring, it allows me to wear my un paired earrings (just a perk, lol)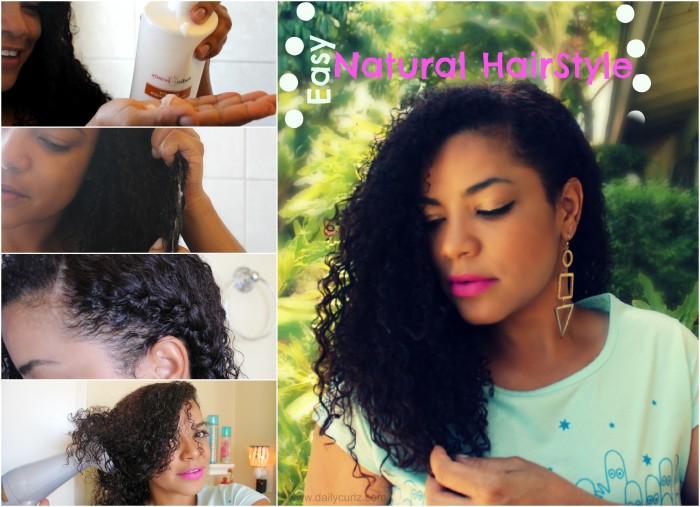 I started by co-washing my hair with studio 35 conditioner beauty Argan Conditioner enriched with Shea Butter, I always like to repeat the process at least a couple of times and detangle on the final rinse; this conditioner is great because it's really big and the price is really small only $3.99 for a 33 oz.
Once my hair is detangled, I seal in the moisture with a light oil like coconut oil, olive oil or any all natural light oil.
Then I apply Motions Hydrate My curls Hair pudding from roots to ends, this is one of my favorite hair puddings right now chicas, it leaves my curls soft and defined.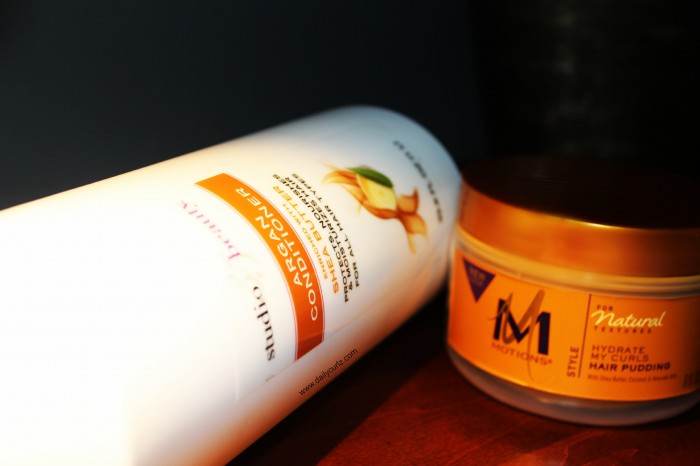 Then I just pull my hair to the side and did a braid all the way down, I did not separate my hair with a comb because I didn't want any visible division on my style. Be playful and don't worry about perfection, I particularly love the messy not so perfect braid to match my curly hair.
Finish it up with gel to tame those ends.
And Diffuse hair for a quick wash -n-go because I don't want you don't want to be out with dripping wet hair 🙂
And that is all Natural Beauty, now let's chat.. Do you go to Walgreens to buy natural Hair products? What is your favorite go to style? 
Español
Esta compra ha sido compensada por Collective Bias, Inc. y sus clientes. Todas las opiniones son sólo mías. #WalgreensBeauty #CollectiveBias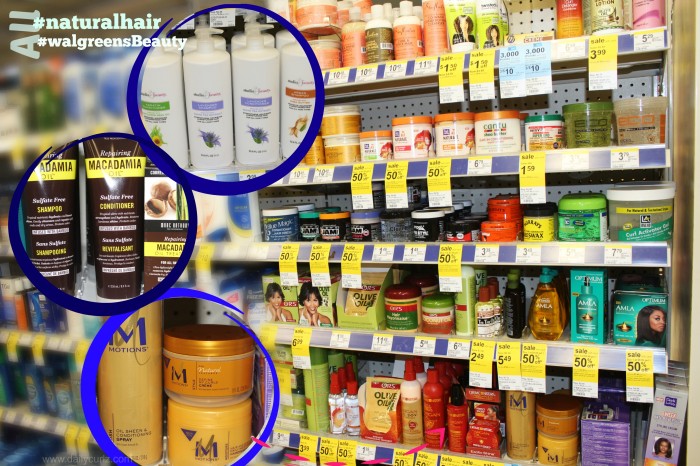 En el pasado ha quedado aquellos tiempos cuando tenia que perseguir por toda la ciudad mis productos para el cabello rizado, ahora a la vuelta de la esquina tengo a Walgreens, que se ha convertido en el lugar más conveniente para comprar todo lo que necesito para el cuidado de mi cabello. Y allí me fui a comprar algunas cosas que necesitaba para un peinado que me gusta mucho.  Si te pasas por Walgreens, asegúrate de obtener tu regalo con la oferta de compra que se extiende entre 06/29 al 08/30 y te permite obtener un cupón por mensajes de texto de un código visitando la pagina web  http://www.walgreens.com/summerbeautygwp GRATIS juego de pinceles tamaño de viaje con cualquier compra de $20 en productos de belleza o de cuidado personal (excluida la categoría de bebé).
El pelo largo es increíble, lo es, pero no me encanta tener todo en mi cara, especialmente durante los meses de verano o si estoy en una reunion, así que este peinado es perfecto para resolver este problema, a la vez que es fácil y super cute.. A mi en lo particular me encanta porque soy una pierde arete chicas, todos están disparejos, así que este peinado me permite seguir usándolos aunque solo tenga uno -No contaban con mi astucia, ah? –
Empecé con un co-wash con el acondicionador de Argan enriquecido con manteca de Karité de studio 35 beauty , siempre me gusta repetir el proceso por lo menos dos veces y desenredar en el ultimo, y como gasto mucho, necesito un acondicionador que haga el trabajo y a la vez que sea económico como ese bebesote, solo $3.99 por 33 oz.
Una vez que mi cabello esta desenredado, sello la humedad con un aceite ligero como el aceite de coco, aceite de oliva o el de tu elección, pero que sea 100% natural.
A continuación, aplicar Motions Hydrate My curls Hair pudding  desde las raíces hasta las puntas, este es uno de mis productos favoritos al momento, deja mis rizos suaves y definidos
Luego simplemente tira el cabello hacia un lado, has una trenza con una porción de cabello de aproximadamente 4 pulgadas desde la parte delantera hasta la nuca. Yo no me hago division, ya que me parece mas linda cuando se ve como un conjunto. Divierte con este estilo y no estés pendiente de la perfección, a mi en lo particular me gusta que se vea un poco desordenada, no perfecta para que convine con mis rizos.
Finalmente aplique un poco de gel en las orillas para domarlas y sequé con el difusor, ya que no me gusta salir a la calle estilando el agua del cabello.
Y eso es todo belleza natural, ahora vamos a charlar .. ¿Vas a Walgreens para comprar productos para el cabello natural? ¿Cuál es tu peinado favorito?