. 
This comprehensive guide promise to  help you:
Find products that help you say goodbye to tangles and dryness for good
Save money on products that work and stop spending on products that don't
Decode the ingredients list of your favorite products so you never have to worry about your must-haves being discontinued
Learn exactly how to apply your products to get the best results
Decide if an expensive hair product is worth your investment
Get on the fast track to healthy hair with sample routines and dozens of product recommendations
Enjoy a drama-free transition to natural coils and curls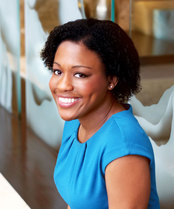 The author is Nicole Harmon a member of the Society of Cosmetic Chemists and the Founder of HairLiberty.org.  She has received rave reviews for her seminars on ethnic hair education and science.
You can purchase this Book on June 5th for $14.00 plus get some FREE access to webinar by the author on June 15th, find more info
here
You can also get a sneak peak of the book.
You can be one of the first one to have a copy a this book, just comment on this post and leave your e-mail, Two lucky winner will have a copy of this New book.
You must be a follower of this blog to enter.
Get an extra entry and tweet this: Enter to win a copy of #coilsandcurls in @dailycurlz blog 
Giveaway Open world Wide.
Winner will be choose on Wednesday June 6 and a copy will be send to the winners e-mail
Español
Un nuevo libro esta a punto de salir a la venta llamado Coils & Curls, Este guía completa promete ayudarnos a: 
Encontrar los productos que nos ayudarán a decir adiós a los enredos y la resequedad. 
Ahorrar dinero en productos que funcionen y dejar de gastar en productos que no 
Decodificar la lista de ingredientes de nuestros productos favoritos para que nunca tengamos que preocuparnos de productos que nos gustan y ya no se venden.
Saber exactamente cómo aplicar los productos para obtener los mejores resultados.
 Decidir si un producto para el cabello caro vale la pena la inversión.
Obtener en la vía rápida a la salud del cabello con muestras y docenas de recomendaciones de productos.
 Disfrutar de una transición menos dramática.
La  autora es Nicole Harmon miembro de la Sociedad de Químicos Cosméticos y fundadora de HairLiberty.org. Ella ha recibido críticas muy favorables por sus seminarios sobre la educación del cabello étnico y su ciencia.
Puedes comprar este libro el 5 de junio por $14,00 dólares además de obtener  acceso gratis a un seminario que llevara a cabo Nicole el 15 de junio, encontrará más información
aquí
.
También puede dar un vistazo del libro, pidiendo tu capitulo gratis
aqui
.
PS. Este libro es completamente en ingles, así también como los links y paginas
Yo estaré rifando dos copias de este libro, solo deja un comentario en esta entrada, junto con tu e-mail.
Este concurso esta abierta mundialmente.
Solo para seguidoras de este blog.
Gana una entrada extra mandando este tuiter: Enter to win a copy of #coilsandcurls in @dailycurlz blog 
Las ganadoras serán elegidas el miércoles 6 de Junio y una copia sera enviada al e-mail de las ganadoras