I upgraded my beauty routine with Lancôme Visionnaire [1 Minute] Blur for a Photo Perfect Skin in a Flash as part of a sponsored post for Socialstars #PhotoPerfectSkin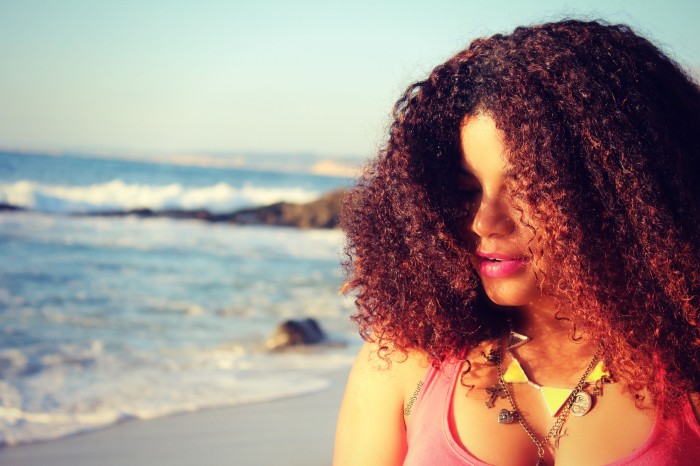 My lifestyle requires to be in front of the camera all the time, sometimes posing for a simple selfie to share on Instagram or creating a beauty or hair tutorial or an interview, for this reason I included a new product to my beauty routine that helps me blur imperfections in a flash; Lancôme's Visionnaire [1 Minute] Blur is a must-have for me, you apply it after moisturizer but before makeup application (please do not be confused with and/or replace a serum or primer).
Visionnaire [1 Minute] Blur product is a 1 minute add-on to any woman's beauty routine that helps you blur your skin imperfections in a flash, it uses high tech ingredients and smart particles to cleverly reflect light and 'blur' your skin, targeting your most visible pores and unwanted lines and wrinkles with a single application. This oil-free formula not only minimizes imperfections instantly and overtime, but leaves your skin feeling smooth and hydrated. It can also be used to touch-up throughout the day. Basically, it's a 1 minute add-on product to your beauty routine that will keep your face looking flawless for the rest of the day!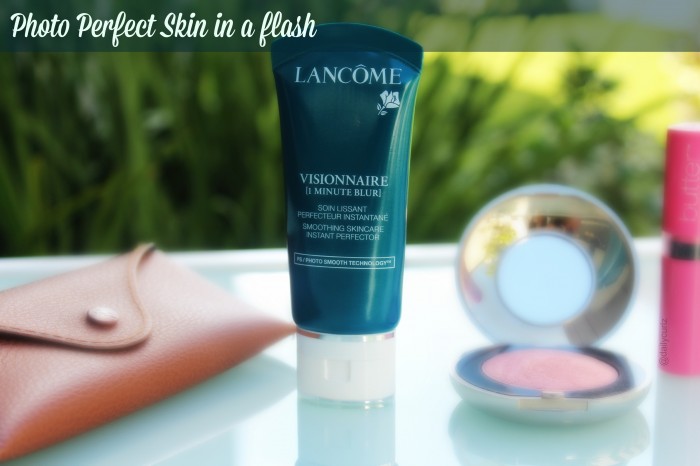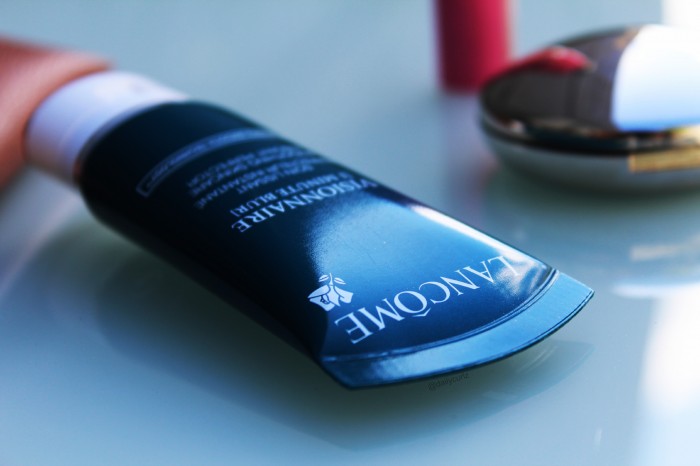 Why I love it and why you will love too.
Because primer and foundation are not enough to my make my skin more even, specially when it comes to be in front of a camera, Lancôme's Visionnaire [1 Minute] Blur  imperfections instantly (i.e. mutinying effect), makes skin look visibly smooth, reduces appearance of wrinkles-pores-uneven texture over time in 4 weeks which makes it more than just a makeup product. (I am on my second week).
Español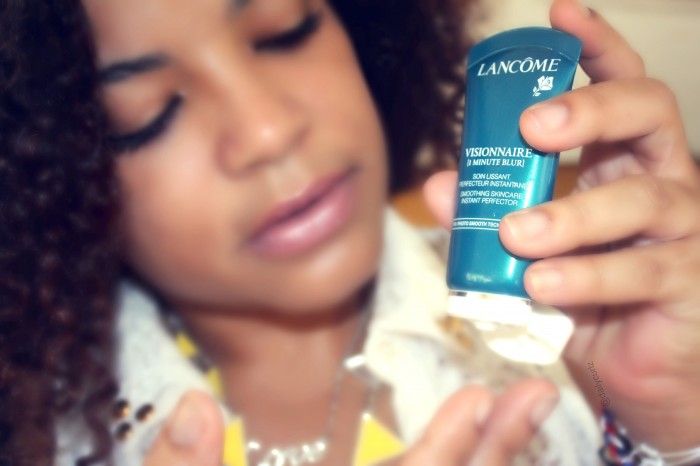 Mi estilo de vida requiere de estar frente de las cámaraa todo el tiempo, a veces posando para una sencilla seflie para mi Instagram, creando un tutorial de belleza, un peinado o una entrevista, por esta razón he incluido un nuevo producto a mi rutina de belleza que me ayuda a difuminar las imperfecciones en un instante; Visionnaire de Lancôme [1 Minute] Blur es un must-have para mí, se aplica después de la crema hidratante, pero antes de la aplicación del maquillaje (por favor no lo confundas con o para reemplazar el suero/serum o el primer).
Visionnaire de Lancôme [1 Minute] Blur es un producto que utiliza partículas de alta tecnología inteligentes que reflejan la luz y hacen lucir tu piel mas uniforme. Este producto es el complemento perfecto para tu rutina de belleza, que te ayuda a difuminar las imperfecciones de la piel en un instante, enfocandose en los poros abiertos y las arrugas con una sola aplicación. Esta fórmula libre de aceite no sólo minimiza las imperfecciones al instante, pero deja la piel suave e hidratada. También se puede utilizar para retocar durante todo el día para un aspecto impecable!
Por qué me gusta ?
Porque el primer y la base no son suficientes para hacer mi piel lucir mas uniforme, especialmente cuando se trata de estar frente a una cámara, Visionnaire de Lancôme [1 Minute] Blur, actúa al instante, hace que la piel se vea visiblemente mas lisa, reduce aparición de arrugas-poros-desiguales y la textura de la piel con el tiempo en 4 semanas que lo hace más que un producto puramente de maquillaje. (Estoy en mi segunda semana de uso).