I am totally in love with the new house decor trend of putting together different sizes of Canvas portrait on your wall, Imaging my happiness when I discovered Printcopia, I wanted to talk and blog about it right away but I waited and tried first to give you full details on what they offer and the final product quality.



Printcopia is an Online site that can transform any regular photo (image,text, logo, etc) on a work of art in different sizes…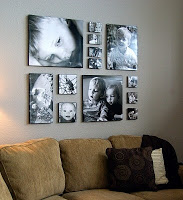 One of the biggest concern when order this kind of work on line is the fear of the final product look and how long it will take me to understand the website and get what I really want. I went to their site and the process was so fast that I was scare if I did something wrong, I mean so easy? really? 

4 easy step and you are done I choose the mirror print (I didn't know what that's means lol) but I am glad because I love my Canva print. I upload one  picture and press send my order,  after an hour I received an e-mail saying that my photo was not a very good quality with an example on how my canvas print will look like and to send another picture if I wasn't happy, so I did..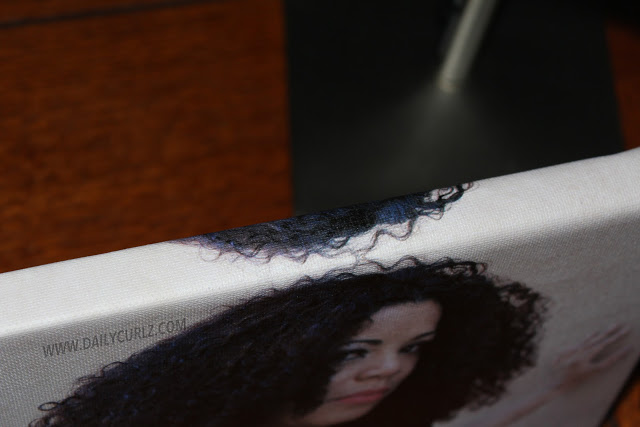 mirror style
I got my canvas print in 7 days, it was so exciting to finally see one of natural picture on print and not any regular print.. Canvas print, baby 😉 I am so happy with the final result that I already ordered another one to start fill up my wall with my family photos.. I thinks this is the perfect unique holiday gifts, you can print about anything..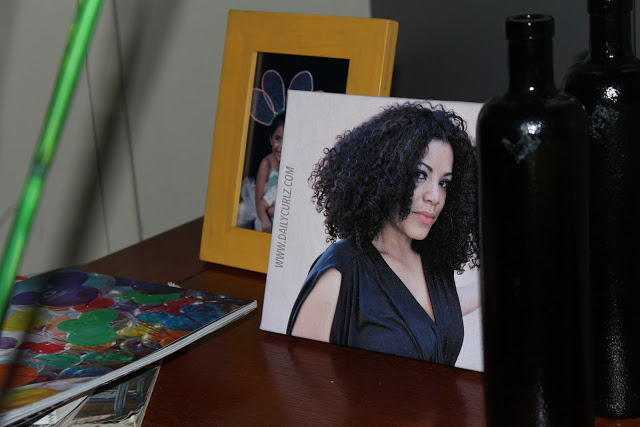 Enter this amazing giveaway to win a canvas print 8 X 11 including free shipping, Open to US and Canada.. Good luck
The Company let me use their service for free, but as you know this are my opinion and I didn't get pay a dime for this review or giveaway (not that I don't need it, hhahhahha) 
a Rafflecopter giveaway

Español

Estoy totalmente enamorada de la tendencia para la casa de juntar diferentes tamaños de retratos en lienzos(canvas)  en la pared, imáginate mi felicidad cuando descubrí Printcopia, quería hablar y decirles  de inmediato de esta compañia, pero esperé y trate primero sus productos pata poder darles todos los detalles sobre lo que ofrecen y la calidad del producto final.
Printcopia es un sitio en línea que puede transformar cualquier foto normal (imagen, texto) en una obra de arte en diferentes tamaños …
Una de las mayores preocupaciones cuando entro a este tipo de pagina web  es el miedo a como el producto final va a lucir  y el tiempo que me llevará en entender el sitio y conseguir lo que realmente quiero. Fui a su sitio y el proceso fue tan rápido que hasta e asuste, jjjajja y si hice algo mal? jjaja es que fue tan fácil que no lo podía creer.
4 pasos fáciles y ya está, eliges el tipo de impresión, yo elegí  de espejo (No tenia ni idea que era eso, jejjej) pero estoy contenta  porque me encanta mi impresión en Canva. Subir una foto y pulse enviar mi pedido, después de una hora recibí un e-mail diciendo que mi foto no era de muy buena calidad con un ejemplo de cómo mi impresión se vería en la lona (canva)  Y que enviara otra magen si no me gustaba, y asi lo hice.
estilo de espejo
Mi impresion me llego en 7 días, que emocionante ver finalmente una imagen con mi pelo natural impresa y no cualquier impresión en Canvas lolo, jajjaj.  Estoy muy contenta con el resultado final que ya ordene otra para empezar a llenar mi pared con fotos de mi familia .. Yo pienso que este es el regalo perfecto para cualquier celebración, puede imprimir sobre cualquier cosa ..
Entra el concurso en el widget de arriba, abierto para US y Canad. También puedes chequear otros sitios de la misma familia que ofrecen diferentes soluciones de impresiones para ti y tu negocio: