Hi, Bellas you all know I have been using henna for years now (you can find a past post here) But this time I have to make a review of this henna that was sent to me by a follower; – hi Indy.– (She does not work for this company and neither do I and she got this henna with her own money) I am super impressed with this henna, here is Why (compared to the other ones I have used)
This is the purest henna I have ever tried, and how do I know this? first of all this henna was easier to mix, the color released in less than 4 hours. With the other Henna I felt like there was sand on my hair and of course when I washed it out I felt and saw residue on my hair for days and even after a few washes, That didn't happen with this henna: easy to apply, easy to wash off…
The price is more expensive than the henna I usually get, but it is so much worth it, because not only it is a good product but they have an amazing customer service that answer and assist you in your application if you need to.
You can buy a kit, depending of the final color you want to achieve, but the Henna still comes separate. Indigo is what they will send you in the kit with details on how to use it, plus an amazing website and again a costumer service to assist you.. Click here to read and learn more about them.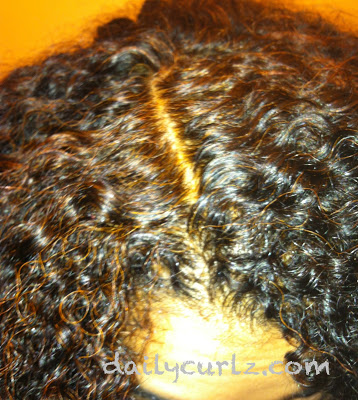 If you had any experience with this brand please share your thoughts 
Hola, Bellas todas ustedes saben que he estado utilizando henna desde hace años (pueden encontrar mas entradas
aquí
), pero esta vez tengo que hacer una resena de esta henna que me envío una bella seguidora , -. Hola Indy – (ella no trabaja para esta empresa y yo tampoco y ella compro esta  henna con su propio dinero) estoy súper impresionado con esta henna, aquí está el por qué (en comparación con las otras que he usado)
Esta es la henna más pura  que he usado, y cómo lo sé? primero por lo  fácil de mezclar, el color  fue liberado en menos de 4 horas. Con las otras  Henna me sentía como arena en el pelo y por supuesto era mas difícil para sacar, dejándome  residuos en el pelo durante días e incluso después de varios lavadas, eso no ocurrió con este henna: fácil de aplicar, fácil de sacar..
El precio es más caro que la henna que he usado antes, peor vale mucho la pena el gasto, porque aparte de la calidad del producto la atención al cliente es increíble y te pueden ayudar si tienes alguna duda.
Puedes comprar un kit, dependiendo del color final que quieras conseguir, pero la henna viene por separado(no mezclada). Indigo es lo que te enviaran junto con la henna  con los detalles de cómo usarla, además de un sitio web increíble y de nuevo un servicio al cliente para ayudarle .. Haga clic aquí para leer y aprender más sobre ellos.
Si has tenido alguna experiencia con este producto, por favor comparte tu experiencia con [email protected]