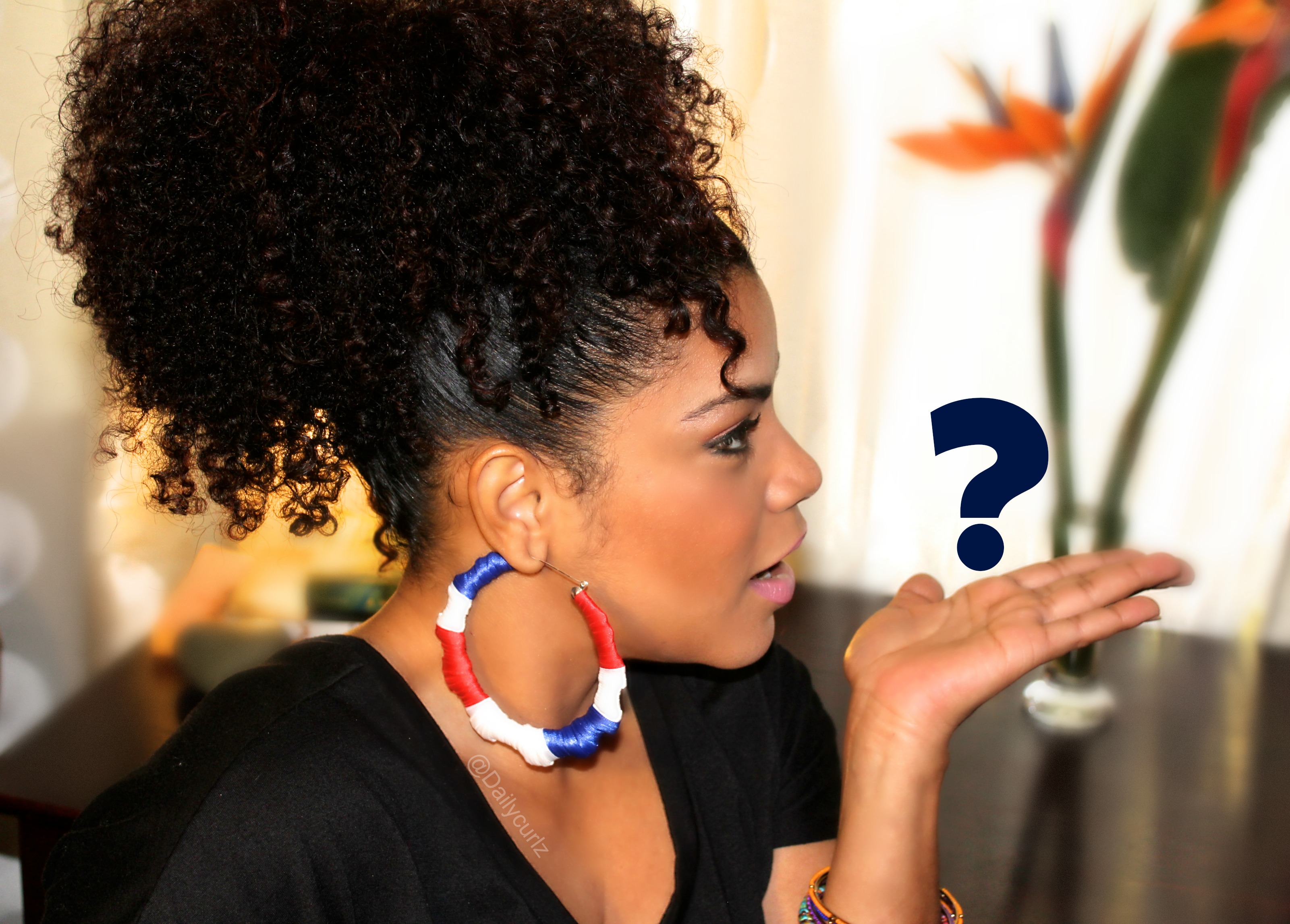 Here's my problem: my nine years old daughter has long curly hair and I  spend 20 minutes even more  in the shower with a ton of conditioner trying to detangled her hair. After a lot of conditioner and 30 minutes in the shower separating every hair from every other – 2 days later it's a tangled mess again.
Acording to Clara owner of Dominican hair Styling in CA if your hair is tangled it may be good time of a trim.
Always used a wide tooth Comb.
Protect your curls at night, a Satin scarf, hat or pillow case are good options .
Use a good detangling condition
You might also consider using a leave in conditioner in your hair at night to reducing tangling while you toss and turn in your sleep.
There is a medical condition that can cause hair to become excessively tangled. It's called Uncombable Hair Syndrome and it occurs when your hair shaft is more triangular than cylindrical. Without examining your hair, it's difficult to determine what your condition really is.
Aquí está mi problema. mi hija de nueve años de edad  tiene el pelo largo y rizado y me paso 20 minutos o  más en la ducha con una tonelada de acondicionador tratando de desenredar su pelo.
Se pone tan enredado que prácticamente todo su tiene nudoso.Después de pegotes de acondicionador y 30 minutos en la ducha separarando cada pelo de todos los demás  – 2 días después es una maraña de nuevo.


TIPS..
Segun clara la dueña de Domincan Hair Styling en CA si tu pelo se  enreda demasiado es hora de cortar las puntas.
Siempre usa un cepillo de dientes ancho.
Proteje tus rizos al dormir, ya sea on una bufanda de seda o un gorro, otra buena opcion es una funda de almohada de seda ya que el algodon crea mucha friccion en tu pelo.
Usa un buen acondicionador.
Seria una buena idea el condiderar usar un leaving condition en la noche para evitar el enredado mientras duermes y das vueltas.
Manten tu pelo humectado con una buena mezcla de aceites naturales
Existe una condicion Medica  que puede causar que el pelo se enrede tanto. es llamado uncombable hair syndrome y se produce cuando el cabell es mas tringular que cilindrico ..Sin examinar el cabello, es dificil determinar cual es su condicion en realidad.